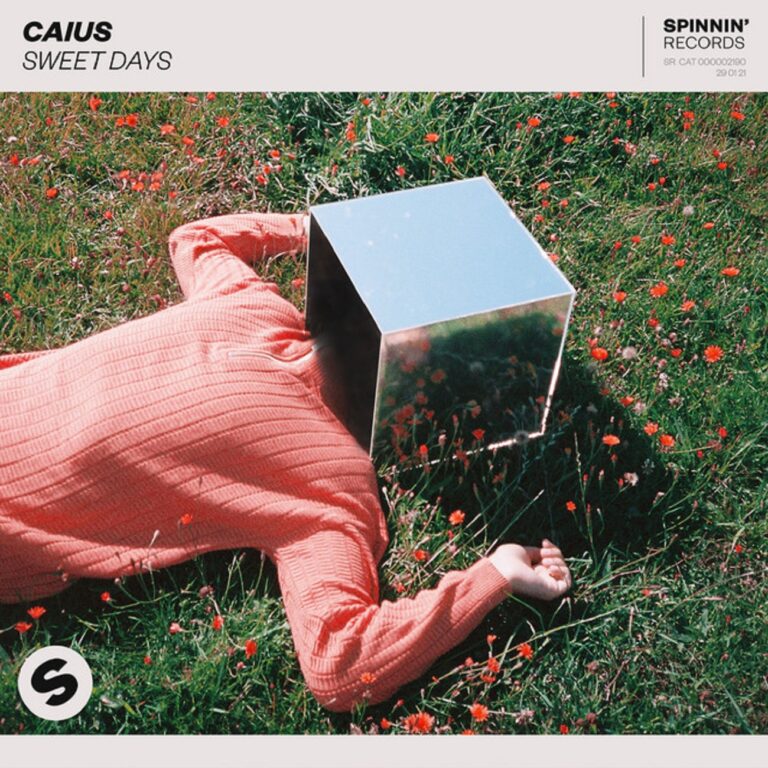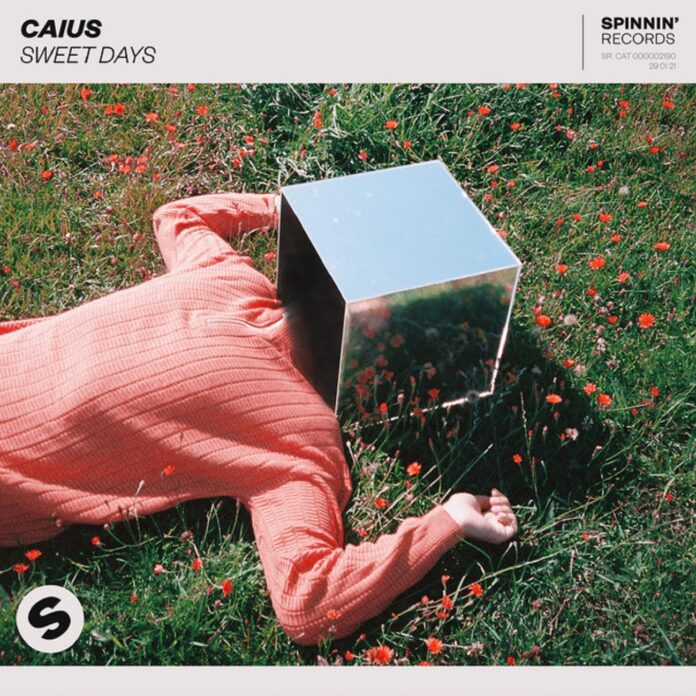 The Danish music producer, Caius is no stranger on the EDM scene, but his real identity is still shrouded behind the cube mask. Released on Spinnin' Recs is his latest track 'Sweet Days,' which is a rousing display of chill Deep House music. This new Caius music is as attention-grabbing as his previous releases, 'All mine,' 'Your Love' and 'Closer.' The celestial and airy ambiance of Caius – Sweet Days will have an intoxicating effect on you. This track will conjure a gripping spell on your heart and soul. It features a perfectly balanced mingle of both House music and Indie Dance. 
Issued on Spinnin' Recs, Caius – Sweet Days is a lyrical melody that is sampled from the 2007 track 'Sweet Dog' by Trolle Siebenhaar. This chill Deep House music is filled with dulcet vocals with a lively catchiness. Bursting with eerie tones, this song has sweeping rhythmic structures that will instantly uplift the most sullen moods. The use of lo-fi elements on this new Caius music brings a rawness and ambient aesthetic to the composition. This feel-good tune sparks with atmospheric sobriety but it never descends into a lull. The track flows with effortless fluidity.
The lush soundscapes of Caius – Sweet Days are immersed in whirling pads and shifting chords that contribute to its hypnotic aura. Rolled out on Spinnin' Recs, this new Caius music is structured with pinching synths and plush percussion that saunter with a zesty cadence. The pacey vocals roll over the slow-burning bassline with tipping beats and catchy lines. The warped web of rhythmic keys and melodic progression brings a tranquil and calming soulfulness into the composition. This new chill Deep House music is just simply delicious and infectious! 
'Sweet Days' is an ultimate mood booster by Caius. This song feels like a perfect homage to nostalgic tunes and we can't wait to witness what the artist has to offer next.
Stream 'Caius – Sweet Days' on YouTube below!
Streaming Options:
---
More About Caius:
From the suburbs of Copenhagen comes Danish electronic producer, CAIUS. Mesmerised by music artistry from a young age, CAIUS' passion for generating beats began at age 13 after he was given a pair of production speakers by his mother. This sparked a long journey for the young Dane, who in the beginning, became obsessed with mixing hip hop beats. To further perfect his craft, CAIUS turned his father's at-home painting studio into his personal music studio, becoming his initial laboratory for creating impactful music.
Deriving inspiration from various prominent producers of the time, CAIUS dug deeper and deeper into the vinyl records of the 70's and 80's, looking for samples that would best compliment his sound. During this process, CAIUS became frustrated by the lack of available hip hop collaborators in his hometown and almost gave up music making altogether. However, his perspective quickly altered after being introduced to electronic music, influencing a new artistic direction to emerge. While exploring different kinds of electronic genres, CAIUS fell in love with Electronic music as a whole, but still felt that something was missing as he formulated his beats. After reflecting, CAIUS concluded that little could compare to the soul and nerve of the samples he used on his hip hop tracks, resulting in a spark of genius. Merging together the sample base from his hip hop beat making and layering it with house drums and electronic elements, CAIUS established himself as not only a gifted musician, but also as an innovator.
Giving birth to a new style of electronic music, since uploading his first track to SoundCloud, CAIUS has achieved much success. To date, his hit track "Your Love (feat. Neigh)" has amassed 5M streams on Spotify, and in 2020, was picked by Nike for a series of workout videos. In addition, Australian label, Future Classic, hand-selected CAIUS to deliver a remix pack of Hayden James', "Just A Lover," alongside Petit Biscuit and Pomo. Another honourable mention includes opening the 'Countdown' at Europe's 2nd largest festival, Roskilde, in 2017. Starting the new year with Caius – Sweet Days, CAIUS is set to continue releasing music, as well as will be creating captivating music videos to accompany his releases.