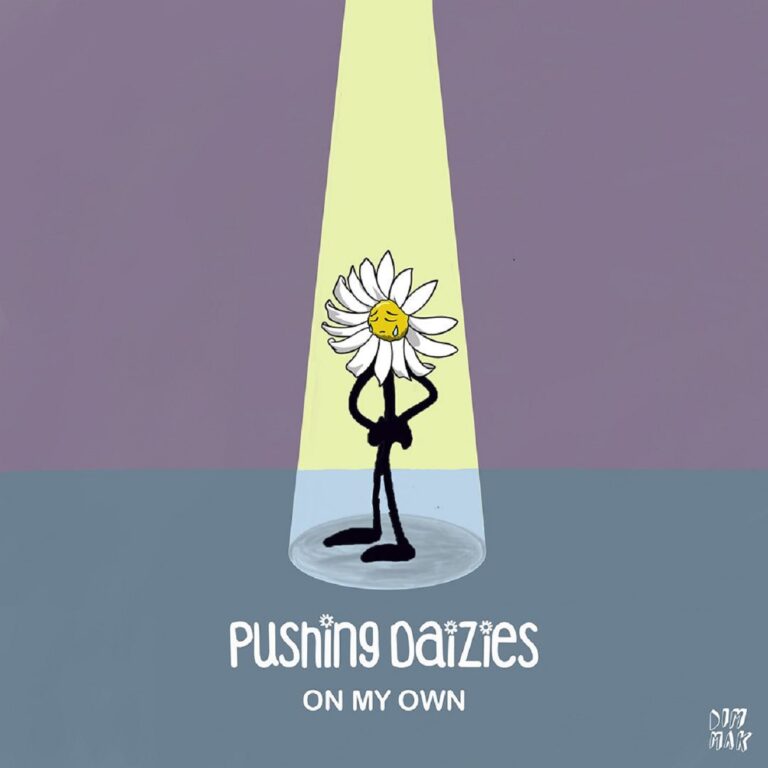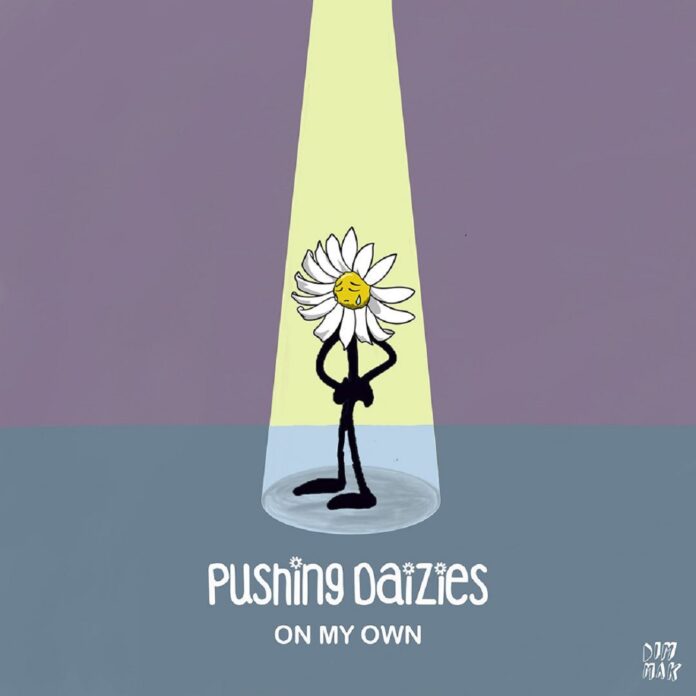 The undisclosed and mysterious music act, Pushing Daizies has been pushing the envelope with their emotional EDM music releases from 'Want It To End,' and 'Dreams' to their latest banger 'On My Own.' Leave it to the secretive duo to create music that speaks to your soul with just the right amount of spellbinding, and intoxicating volatility. This new Pushing Daizies music is just that! This Dim Mak Future Bass affair flirts with dark and grim energy which is the duo's signature move. Yet the vibrant aura of Pushing Daizies – On My Own shines through with a subtle fierceness. Here's what the duo has to say about their latest offering:
"On My Own' is for anyone that is feeling alone or feeling down. We wanted this song to encourage people to keep pushing and moving forward in life….and whatever you are dealing with, you are never truly alone."
The enigmatic American duo has primed this stunning Dim Mak Future Bass tune with dynamic, and ground-shaking energy. This new Pushing Daizies music is an entangled web of massively exhilarating instrumental cadences and entrancing vocals. Pushing Daizies – On My Own is an hypnotic blend of heavy bass, frazzling synths, and explosive hits. This emotional EDM music thrives on melodic and catchy inferences. The track has a sense of rhythmic tranquility, layered over vibrant falsetto hooks. Pushing Daizies are truly on a roll with their brand of synergetic music that always leaves the fans craving for more.
Pushing Daizies – On My Own is floating with blissful vibes and potent yet heart-wrenching grit. This emotional EDM music is a gratifying mix of soothing notes and addictive buildups. The crushing percussion and pad work mingle perfectly with the highly emotional vocal. The rhythmic vivacity of this new Pushing Daizies music will take your breath away. This Dim Mak Future Bass opus is a fresh and powerful ride that will smash all your expectations with its thrilling buildups and breakdowns. This song explores and celebrates solitude with a whimsical edge. The duo has once again added fuel to their hype with another amazing cut!
Stream 'Pushing Daizies – On My Own' on YouTube below!
Streaming Options:
Pushing Daizies – On My Own Apple Music
Pushing Daizies – On My Own Spotify
Pushing Daizies – On My Own SoundCloud
Pushing Daizies – On My Own FREE DOWNLOAD
Pushing Daizies – On My Own Download
More Streaming Options HERE
---
More About Pushing Daizies:
Pushing Daizies is the pseudonym of two US-based dance music producers joining forces. The enigmatic duo makes groovy, bass-heavy, electronic dance music that creates an emotional roller coaster, pulling at the heartstrings of its listeners. The project, which initially began as multiple collaborations between the two artists, transpired as their synergy saw no end in sight. "Once we found our rhythm, we knew we had something special. It was bigger than just a few singles. I guess you could say that the project was an accident in the greatest way possible," said one of the producers. The term "pushing daisies" refers to the flowers that grow over a burial plot when someone dies, which is symbolic of the cycles of life and death, light and dark. Said differently, when someone dies, life is created. We can't wait to hear what's next!