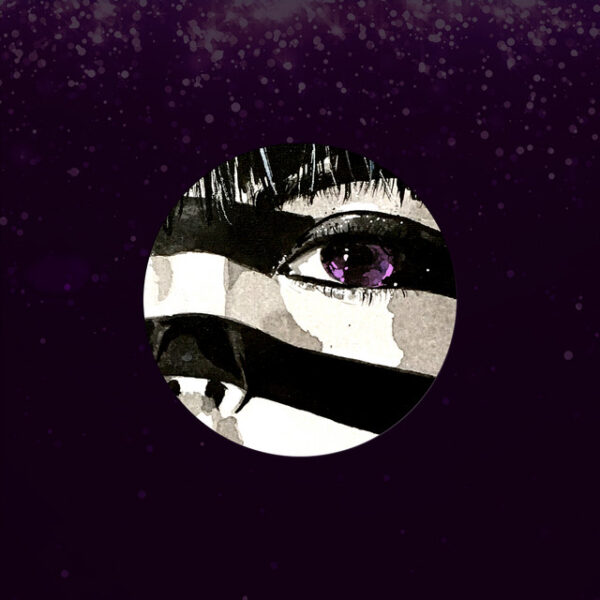 Purple Disco Machine – Fireworks featuring Moss Kena and The Knocks is out now! You might be thinking 'That's a lot of names for just one track'. To this, we'd say 'Well, it's an absolute banger'. And that's not to mention the Purple Disco Machine music video, featuring generational gang warfare and synchronized dad dancing. If that wasn't enough, 'Fireworks' features some Moss Kena vocal stylings and a lovely The Knocks children vocal that was recorded in their studio by a bunch of local NYC school kids. Is there anything this track doesn't have?
Last year, we featured a PDM remix of Mind Enterprises – 'Mont Blanc' which you can, and should, check out HERE. Since then, he's been growing and growing and he now boasts over 400k radio spins and 150M+ streams to date. His sound is infectious and hugely popular and he's thrown it all into this latest track. The featured vocalist, Moss Kena is a fan too. He had this to say about the project: 
"I've wanted to work with Purple Disco Machine for a while. I'm a big fan, so when the opportunity came I was very excited, the beat didn't disappoint and I knew it needed a banging, fun, pop, top line. 'Fireworks' is an infectious mood booster, it's about wanting to be that person that can light up a room, the life and soul of the party, picking people up when they're down. That is what the music did for me so the narrative felt very natural."
There are so many different influences and so much talent on this track, from the Moss Kena vocal to The Knocks children vocal. Purple Disco Machine – Fireworks is a fun, bouncy, feel-good song that transcends one particular audience. And the good news is that if you like this, there's an entire LP due for release next year. In the meantime, check out the Purple Disco Machine music video!
Stream 'Purple Disco Machine – Fireworks (Ft. Moss Kena & The Knocks)' on YouTube Below!
Streaming Options:
Purple Disco Machine – Fireworks (Ft. Moss Kena & The Knocks) Apple Music
Purple Disco Machine – Fireworks (Ft. Moss Kena & The Knocks) Spotify
Purple Disco Machine – Fireworks (Ft. Moss Kena & The Knocks) SoundCloud
Purple Disco Machine – Fireworks (Ft. Moss Kena & The Knocks) FREE DOWNLOAD
Purple Disco Machine – Fireworks (Ft. Moss Kena & The Knocks) Download
More Streaming Options HERE.
---
More About Purple Disco Machine:
Over the last few years, Purple Disco Machine has emerged as one of the leading electronic producers of a generation. With over 650 million streams across his catalogue to date he continues to live up to the hype of #2 Beatport Artist of All Time. 2020 proved to be a stand out year. With over 400,000 radio spins and 150 million streams, the single 'Hypnotized' has been an anthem the world over, accredited triple platinum in Italy, further gold accreditations across Germany, Poland, Switzerland and Austria, #2 European Airplay Chart, #9 Global Shazam Chart. 2021 will see the release of his second artist album which also follows on from his 2017 debut artist album Soulmatic. This spawned two huge singles: the club monster and UK radio smash "Body Funk" and the Europe-wide radio smash "Devil In Me," clocking up 120 million combined streams.
In 2018, his Ibiza smash "Dished (Male Stripper)" flew to the top of the Beatport and BBC Radio 1 Dance charts before achieving the BBC Radio 1 daytime playlist for an impressive 10 weeks, including four weeks on the prestigious A List resulting in more than 40 million combined streams. Purple Disco Machine is also one of the most in-demand remixers and has worked with high-profile artists Lady Gaga & Ariana Grande, Calvin Harris, Mark Ronson, Dua Lipa, Royal Blood, Sir Elton John, Foals, RÜFÜS DU SOL, Jax Jones, Gorillaz, Fatboy Slim, Two Door Cinema Club, New Order and Claptone among many others.
More About Moss Kena:
After capturing the attention of Kendrick Lamar with his funk-infused soul rendition of To Pimp A Butterfly cut 'These Walls', Moss Kena has returned with his highly anticipated EP, 'One + One'. With five new tracks, including latest single 'Touch', 'One + One' sets Moss up as not only an insatiable songwriting talent, but justifies the hype from such tastemakers as Zane Lowe, Annie Mac, Mistajam, DJ Target, Ebro Darden and, of course, Kendrick Lamar himself. Check out the latest Moss Kena vocal on Purple Disco Machine's 'Fireworks'.
More About The Knocks:
Who we are: The prolific NYC electronic music duo deliver a carefree dance music sound that draws from soul, funk, disco, hiphop, and pop. Composed of James "JPatt" Patterson and Ben "B-Roc" Ruttner, the duo have been producing a dizzying array of danceable, New York inspired music since getting their start remixing JAY-Z's entire "American Gangster" album in less than a week.
The pair have since released 2 full length albums [55, New York Narcotic] and several EP's [Magic, The Feeling, Comfortable, TESTIFY, Summer Series: 2019]. In addition, they have performed their hit singles on US late night TV shows [Stephen Colbert, Jimmy Fallon, Jimmy Kimmel, Seth Meyers], collaborated with some of music's biggest names [Foster The People, Carly Rae Jepsen, X Ambassadors, Cam'ron], and toured around the world with pop superstars such as The 1975, Justin Bieber, and Ellie Goulding among others. In their NYC studio they recorded the Knocks children vocal for Purple Disco Machine's latest track 'Fireworks'.