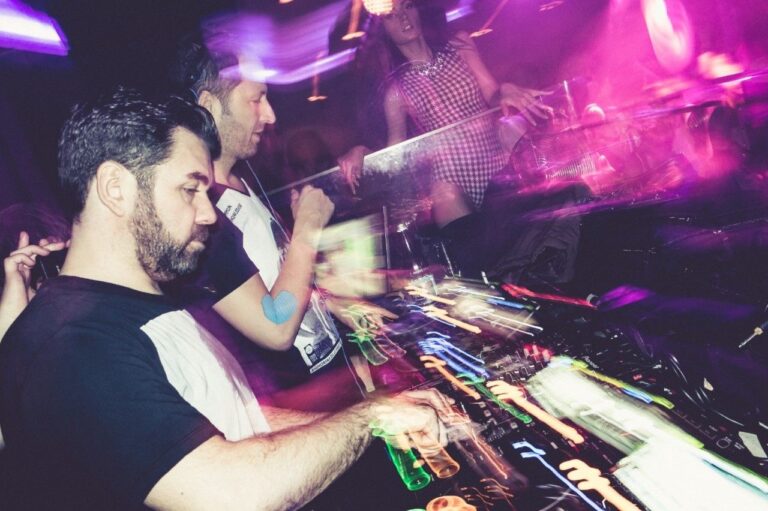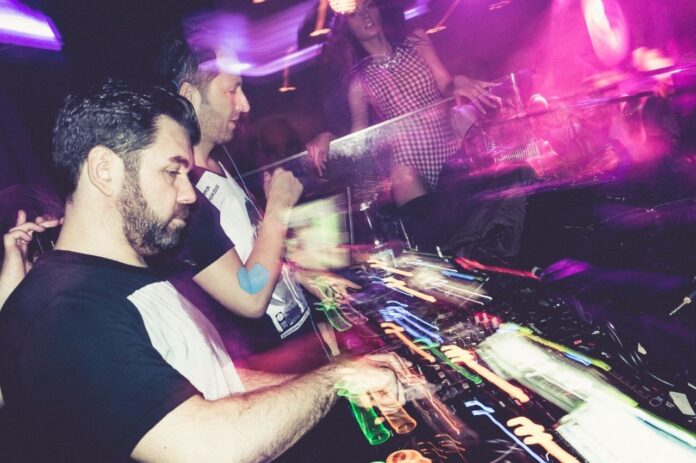 Milk & Sugar are some of Germany's biggest dance music exports. Their worldwide audience was wowed by their track 'House Dimension' released in 2017, featuring the famous Ron Carroll vocal. Almost four years later, it's getting a revamp from the Brokenears. The original track is an ode to old-school house music. It features hyper-stylized sound design and meta rhetoric from Ron Carroll. He labels people 'claiming that they're house' music as impersonators. In keeping with this message, this House Dimension remix doesn't try to reinvent the sound of House music. It actually reinforces Ron's original message. 
This was maybe a risky play, but the new Brokenears music got the seal of approval from Milk & Sugar themselves, saying:
"We love Brokenears touch on this. Ron´s vocal sounds amazing. This is real house."
What higher praise can you ask for? Brokenears haven't reinvented the wheel. But they've definitely refined it and brought it up to date. It's still a homage to old school House though. The track has an infectious, driving pace that's slightly quicker than the original. But the mix is tighter and there's a strong focus on the push and pull relationship between the bass and the kick. The original from Milk & Sugar has a lighter, less intense vibe than this new House Dimension remix. But nonetheless, the Ron Carroll vocal remains a consistent theme throughout, preaching the good word about House music. 
Germany and a lot of the western hemisphere are missing their clubs at the moment. However, that doesn't mean this heater of a House track won't still be relevant when the clubs reopen. This new Brokenears music is out now on the original artists very own label, Milk & Sugar Recordings. If that isn't a testament to the production on this track, then nothing will be!
Stream 'Milk & Sugar feat. Ron Carroll – House Dimension (Brokenears Remix)' on YouTube Below!
Streaming Options:
Milk & Sugar feat. Ron Carroll – House Dimension (Brokenears Remix) Apple Music
Milk & Sugar feat. Ron Carroll – House Dimension (Brokenears Remix) Spotify
Milk & Sugar feat. Ron Carroll – House Dimension (Brokenears Remix) SoundCloud
Milk & Sugar feat. Ron Carroll – House Dimension (Brokenears Remix) FREE DOWNLOAD
Milk & Sugar feat. Ron Carroll – House Dimension (Brokenears Remix) Download
More Streaming Options HERE.
---
More About Milk & Sugar:
Influenced by the mid-'90s London disco-house scene, remixers, producers, DJs, and record label founders Milk & Sugar are among the biggest names on the German dance scene. Having recorded under various guises including Axis, Hitch Hiker, and Mike Stone & Steve Heller, Michael Kronenberger (aka Mike Milk) and Steffen Harding (aka Steven Sugar) eventually settled on the name Milk & Sugar in 1997. After forming their own label, Milk & Sugar Records, they signed the likes of Tim Deluxe, Robbie Rivera, and Kid Alex before releasing a series of club anthems themselves, including reworkings of John Paul Young's 1977 one-hit wonder "Love Is in the Air" and the 5th Dimension's 1969 chart-topper "Let the Sun Shine" (the latter of which featured former Aurora vocalist and sister of Twilight 's Robert, Lizzy Pattinson), both of which reached the Top 30 in the U.K. Milk & Sugar also juggled their recording career with their remixing duties, reworking singles for Jamiroquai ("Corner of the Earth"), Tim Deluxe ("It Just Won't Do"), and DB Boulevard ("Point of View") alongside tracks by Sarah Brightman, Mya, and Samantha Mumba. After performing residencies at Ibiza's Amnesia, Space, and El Divino, they scored U.K. club chart number ones with "You Got Me Burnin'" and "Let the Love (Take Over)," produced several compilation series such as In Miami, On a Mission, and Summer Mix, and in 2011 achieved a massive European hit with their remix of Belgian group Vaya con Dios' "Hey (Nah Neh Nah)." Their track 'House Dimension' featuring a Ron Carroll vocal has just been remixed by Brokenears.
More About Ron Carroll:
Ron Carroll. Producer, Dj, Writer & singer from Chicago, USA. Has worked with @Axwell, @BobSinclar, @Huxley, @WallyLopez, @Kolombo & @RogerSanchez. Has released music on notable labels: Defected, Spinnin', EMI, Sirup & Tiger. Has produced songs for main dance artists: Cece Peniston, Robin S, Barbara Tucker & Melba Moore. Currently working on projects with Ultra Records / Sony Music.
More About Brokenears:
Brokenears are two djs, producers and remixers. Creative, eclectic, determinate are a few of their characteristics. Their music productions are in an ongoing musical evolution and they research fresh inspiration at the cutting-edge of the international clubbing. Their "old school" roots can be easily feel. Their performances range from the Deep-House to Tech-House, from the Soulful to Funky-House with tribal influences and vocal elements, not excluding any House Music genres. 2019 is a breakthrough year for Brokenears, their debut EP "Disco Down" on Downtown Underground went straight in the Traxsource House Top 10 peaking at no.8; supported into radio shows and Dj Set by Claptone, Purple Disco Machine, Supernova, ATFC and so many others. They quickly release another EP "Feeling Good" again on the Supernova imprint, Downtown Underground, which goes easily to the no.3 in the Beatport House Top 10. "Feeling Good" is supported by Todd Terry, Roger Sanchez, Purple Disco Machine, Patrick Topping, Ferreck Dawn, Peznt, to name but a few. One of the last tracks that have climbed the Beatport and Traxsource charts is "No Man" released on the Javi Bora's imprint, Too Many Rules. No Man it was played in DJ Sets by artists like Technasia, Francky Rizardo, Danny Howard (BBC Radio1), Ferreck Dawn, Sam Divine (Defected Radio Show) and many many more… Their strength is their passion. They dare, they experimental. All this things to be differents… The lastest new Brokenears music is a remix of Milk & Sugar – 'House Dimension'.