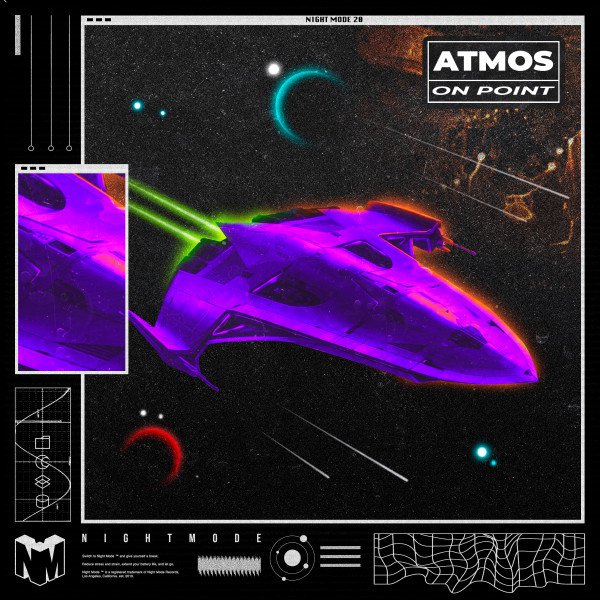 ON POINT are living up to their name on their newest track Atmos. The French duo have crafted a unique blend of Bass House and Nu Disco that combines the best elements of both. Since their first track four years ago, new ON POINT music has been released here and there. However, within the last year, they've quickened their pace with a wave of releases on labels like Gold Digger and Chateau Bruyant. This new release though, is out on the quirky, gamer-centric imprint Night Mode Recordings. This feels like a good fit as new Night Mode music is always exciting and always different. They don't constrain themselves to just one genre; just like the French duo in question. 

ON POINT – Atmos is fast and funky from the word go. The pace is playful and energetic. An arpeggiated synth chord ducks and weaves around a kick and some hi-hats. There are clues every now and then that suggest a Nu-Disco direction. But the way they're worked into the music suggests Electro House. Some quick edits and filter sweeps carry on throughout the intro and are then joined by some vocals straight from a 90's House track. So far, this new ON POINT music is doing a great job of keeping you guessing. The track builds but you have no idea what to expect when it drops.
This track is Electro meets Funk meets Disco and it's impossible to dislike. There's 1980's analog-style synths, 2020 production values and 3000 A.D. thinking, all in under four minutes. But not once, throughout the whole track, does anything sound out of place. This will sit nicely in a diverse lineup of new Night Mode music. Night Mode Recordings has an ear for talent and a taste for the unusual. With ON POINT, they've found both!
Stream 'ON POINT – Atmos' on Spotify Below!
Streaming Options:
---