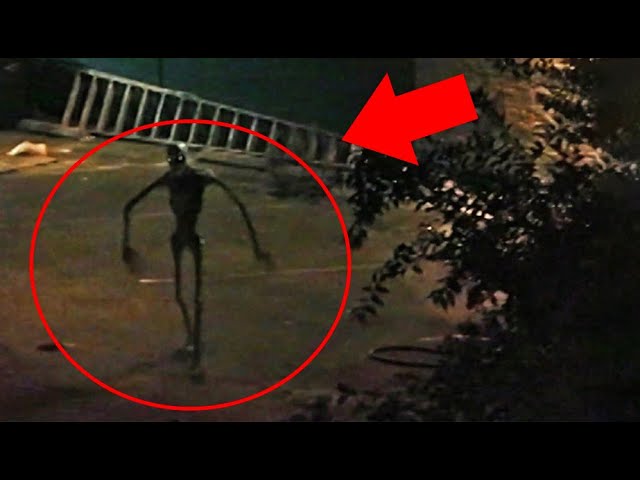 Milkblood have released their debut single 'Sick Of Being Honest'. Everything about it is weird, wonderful and, at times, worrying. This is the first track off of their debut EP entitled 'Void'. If you know this track already then it's probably because of the video. Mike Diva, that you might already know for working with Cyberpunk x Run The Jewels, Lil Nas X and many more, directed the Milkblood music video which features the soon-to-be-famous alien dance. We were sad to learn, the alien is not actually an alien, but the work of talented dancer and comedian Casey Frey. 'Sick Of Being Honest' is out on the label Pop Can Records, along with the rest of the EP. 
The Milkblood music video sets an apprehensive tone with its Blair Witch style camera work and some carefully edited jump scares. This makes the track (when it arrives) even more unexpected. But really, nothing could prepare you for the sounds of Milkblood. There's some eerie, oscillating synths and some clever sonic trickery to start. They're suddenly upstaged by a change of pace. In the space of a few seconds, you're brought to the edge. The distorted vocals push you over and into the confusing but completely immersive world of Milkblood's sound. It's a bit like dark Future Bass meets Midtempo meets Electro Pop with a The Weeknd sexiness level. 'Sick Of Being Honest' is undeniably cool. Its infectious groove, cleverly intertwined synths and vocal hook are what make it so. And, of course, the alien dance.
Pop Can Records was created by the two producers who make up Milkblood. Their musical careers so far have seen many collaborations and side projects. But with Mike Diva directing their debut video, they'll be firmly on the map for a long time to come. They've managed to tap into something with this track. It warrants listening and then re-listening. By the third-time around, you'll be throwing shapes like an extra-terrestrial too.
Watch the 'Milkblood – Sick Of Being Honest' Official Music Video on Youtube Below!
Streaming Options:
Milkblood – Sick Of Being Honest Apple Music
Milkblood – Sick Of Being Honest Spotify
Milkblood – Sick Of Being Honest Soundcloud
Milkblood – Sick Of Being Honest FREE DOWNLOAD
Milkblood – Sick Of Being Honest Download
More Streaming Options HERE.
---
More About Milkblood:
MILKBLOOD is electronic duo David Dahlquist and Pat Morrissey. David hails from Sacramento and Pat from Minneapolis. They both played in indie bands growing up and eventually moved to Brooklyn NY at the same time to try and make some noise with their artists projects. Eventually they started to step into producing pop music for other artists and found themselves co-writing and co-producing a song for Weezer.

Since then they've moved to Los Angeles and worked with Pharell Williams, Icona Pop, Hayley Kiyoko, Aurora, K. Flay, LP and more. Pat also has a grit pop duo called ill peach and started a record label and artist collective this year called Pop Can Records. This project was born out of a need to get weird and loud and express themselves fully as producers.