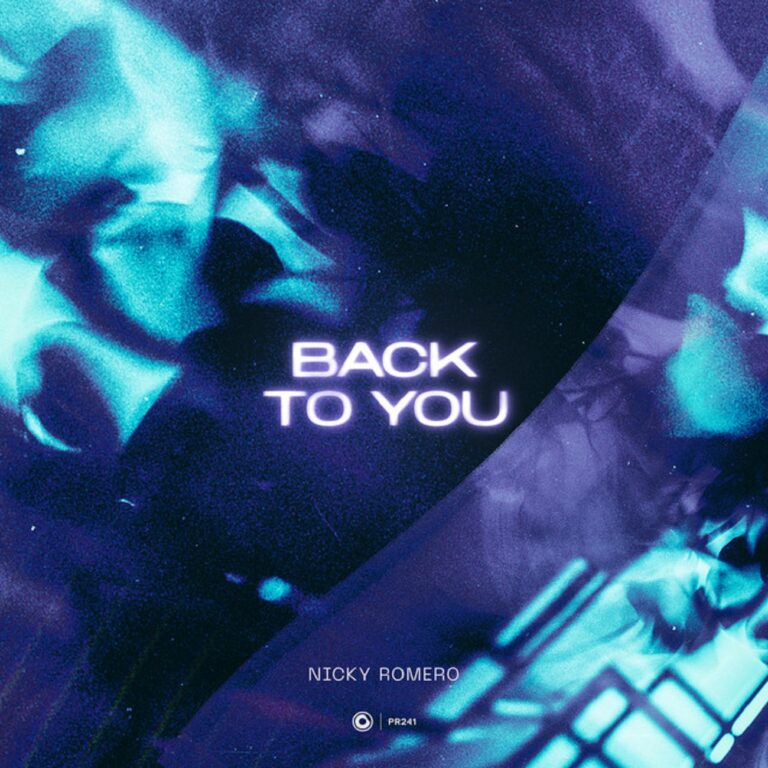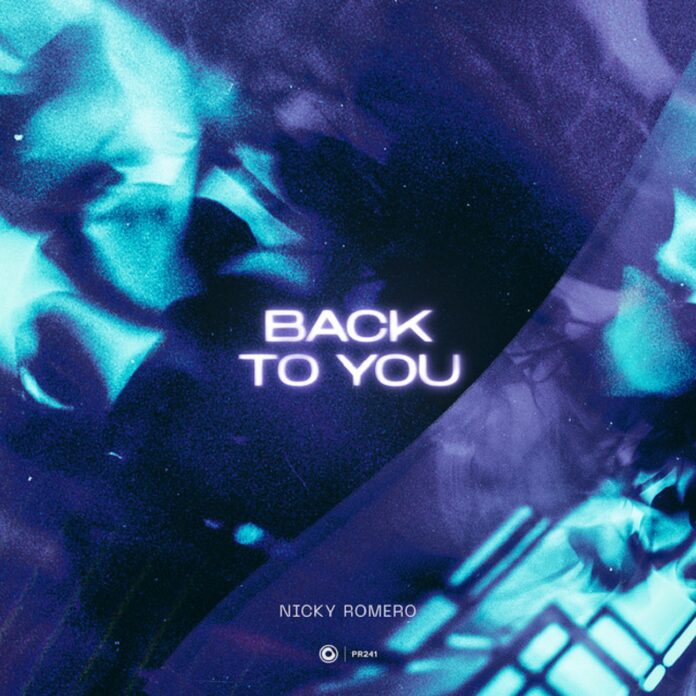 For Nicky Romero, it all started when he dropped his first major track, 'Toulouse' back in 2012. From that point onward, he never looked back and went on to treat the electronic music fans with bangers such as 'Into the Light' and 'With You.' He has also ghost-produced songs for other stars like David Guetta. You can learn what he has to say about the topic HERE. The famous Dutch DJ/producer has now returned with new Dance Pop music entitled 'Back To You.' This track is just as mesmerizing as his remix of twocolors' 'Lovefool.' Nicky Romero – Back To You is a feel-good tune that will light up your mood. The song has been released on Romero's imprint Protocol Records. Here is what he has to say about his latest Pop & Electro Pop opus:
'Back To You' is a message of positivity and hope. I went into the studio hopeful for what is to come and excited to be back on stage when it's possible and safe for everyone. I hope when this song comes on over the airwaves that listeners will feel as excited as I am to return to festivals and clubs in the year ahead. I can't wait to see all of you there! Stay safe.
Nicky Romero – Back To You is a wonderful tune to start the spring season. He made this track specifically for his fans to help them keep their spirits high in these tough times. And even though it is almost a year since the lockdown began due to the pandemic, this song serves as a reminder to stay hopeful.
Issued by Protocol Records, the track is designed with warm piano melodies and smooth vocals that work together like magic. Nicky Romero – Back To You has two beautifully structured drops that will instantly make you feel as if you are at a festival. This new Dance Pop music is a feast to the ears. The track's wonderful ambiance will make your senses lull. And no matter how hard you try to resist; you will find yourself humming to this catchy tune.
'Back To You' has a cheerful vibe to it. It is one of those rare songs that you may never get tired of no matter how many times you listen to it. Rolled out via Protocol Records, this Pop & Electro Pop meets EDM gem will make you miss live shows a tad bit more. But don't worry, things will get normal again sooner than later. Till then, jam to this new Dance Pop music by the one and only Nicky Romero!
Stream 'Nicky Romero – Back To You' on YouTube below!
Streaming Options:
Nicky Romero – Back To You Apple Music
Nicky Romero – Back To You Spotify
Nicky Romero – Back To You SoundCloud
Nicky Romero – Back To You FREE DOWNLOAD
Nicky Romero – Back To You Download
More Streaming Options HERE.
---
More About Nicky Romero:
After taking the world by storm with early hits such as 'Legacy' (with Krewella) and #1 single 'I Could Be The One' (with Avicii), Nicky Romero quickly proved that his talent is ever-evolving and here to stay. After launching his Protocol Recordings imprint in 2012, the renowned performer, producer, and label head continued his personal successes with a string of high-profile releases, ranging from collaborations with Armin van Buuren, David Guetta, Mike Williams & Amba Shepherd, Dimitri Vegas & Like Mike, W&W, DallasK & XYLØ, Timmy Trumpet and Steve Aoki & Kiiara to remixes for the likes of Robin Schulz, Kygo, Rita Ora, Steve Aoki, Martin Garrix, Jess Glynne and more. While showcasing his label's roster via his weekly Protocol Radio show, Nicky Romero continues to innovate and evolve during these unprecedented times in the music industry. He debuted his ultra-modern "Another World" live stream concept last summer and launched the Monocule alter-ego. He has proved again his ability to turn into gold everything he touches.