Number one in the Billboard Hot Singles for already two weeks now, My Silent Bravery – Got it Going On is the king of summer songs! Insanely catchy and infectious, GIGO is already making big waves online and on XM Sirius radio station. The super feel-good summer anthem also offers an epic music video, that was premiered exclusively on the Huffington post. Everything about GIGO is fun: the lyrics, the music video, the rhythm… and the lucky little pooch in the music video (watch it below and you will understand why). Expect to hear the name "My Silent Bravery" a lot more in the future, his sound is fresh, accessible and playful and has all the tools to get major radio play all around the globe.

"Got It Going On" is the first single from the upcoming album "Willing to Try". The album will be released in 3 different EPs in the upcoming year and is produced and co-written by Jim McGorman, who also worked with big names like Gwen Stefani, Avril Levine and Poison. Make sure to follow MSB on social medias to stay informed of the EP releases and add GIGO to your summer playlists to keep the good vibes rolling.
Watch the fresh and sexy music video for "My Silent Bravery – Got it Going On" below and download it on itunes.

[soundcloud url="https://api.soundcloud.com/tracks/314265738″ params="color=ff5500&auto_play=false&hide_related=false&show_comments=true&show_user=true&show_reposts=false&visual=true" width="100%" height="450″ iframe="true" /]
More about My Silent Bravery: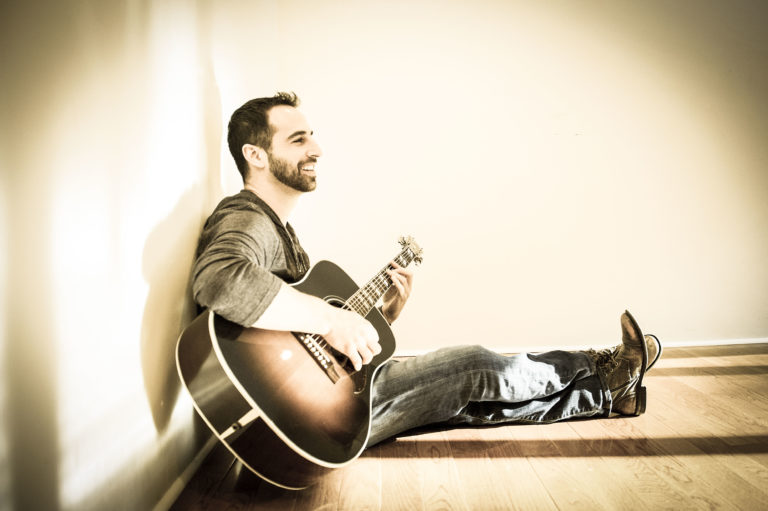 Billboard Magazine states, "My Silent Bravery plays like a major label signing, from its production savvy, eloquent lyrics, authoritative imaging, polished web site, a dedicated Northeast U.S. fan following, merchandising, and most important, a chockablock collection of winning songs. My Silent Bravery is destined to make major noise."
My Silent Bravery symbolizes persistence, perseverance and inner strength to overcome obstacles in the face of adversity. It is this type of determination that helped Matthew Wade of My Silent Bravery overcome a sports injury in his youth which led him to pursue his passion in music. The injury opened the door to spirituality and a higher calling. Matthew realized he wanted to become a better person and a more sharing individual. Through personal work and transformation, he learned the importance of "paying it forward" and now feels one of his missions in life is to help inspire others to do the same by delivering his positive message to the masses through the music of My Silent Bravery.
"Got it Going On" is the latest single from MSB and was released on July 11, 2017. It is the first single from the eagerly awaited album "Willing to Try". "Got It Going On" was recently featured on XM Sirius Satellite radio station XM The Pulse on Train Tracks with Pat Monahan and the video premiered via the Huffington Post. The album features twelve tracks and will be released in 3 separate Eps over the next year. Sonically, the new songs blend modern synths and keyboards along with acoustic guitars and atmospheric electrics. The album was co-written and produced by Jim McGorman (Gwen Stefani, Avril Levine, Poison). Jim had the following to say about working with Matt. "Matt is a true artist in that he has definitive views on a wide range of subjects and isn't afraid to put himself out there. Connecting people through music is very important to him, and I respect him for that. He is also very honest in his creativity, and I think that comes through in his vocal performances. "
MSB released its last album "Breakthrough" on September 28, 2016. The album features an all-star array of producers including Grammy® Award-winner Mike Mangini (Joss Stone, David Byrne, Smash Mouth), Peter Zizzo (Avril Levine, Jennifer Lopez, Jason Mraz), and Anthony Resta (Elton John, Collective Soul, Guster). Matt has already released the album's first two singles. The song and video for "Drunk off the Sun" was released in late spring, and has already surpassed half a million views on YouTube. The video trended overseas and reached #1 on youtube's most popular chart in Brazil and cracked the top ten in Norway, Finland, and Sweden. The video was also featured on AXSTV programming reaching over 53 million homes. 'Drunk Off the Sun' was also featured on United Airlines' playlist, "The Hits List," throughout the summer, at 35,000 feet altitude, globally. The albums second single and video, 'Warning Signs' was released in August 2016 via Paste Magazine. It also trended overseas on YouTube and was a finalist in the 2016 International Acoustic Music Awards. Warning Signs was also featured on XM Sirius Satellite radio station XM The Pulse on Train Tracks with Pat Monahan. "Breakthrough Acoustic" followed in spring of 2017, and its single Face to Face amassed over 300K views on YouTube and also trended and reached #1 on YouTube's most popular chart in Canada.
Diamond from Coal was the previous full length LP from MSB and it debuted in the Top 40 of the iTunes Singer/Songwriter Best-Sellers chart and in the top 20 on Amazon's Hot New Releases. The album was produced by Anthony Resta (Collective Soul, Guster, Shawn Mullins) & Warren Huart (Aerosmith, The Fray, Augustana) and was recorded in Boston and Los Angeles. The single "Forever" was a semi-finalist and "On My Side" was the runner up for "Song of the Year" award in the Songwriting competition Song of the Year. The music video for the first single "Amazing" was picked up for rotation on MTV, VH1, & CMT. Diamond from Coal was also nominated for "Album of the Year" at the Limelight and New England Music Awards.
Following the success of Diamond from Coal, My Silent Bravery released Diamond from Coal the Remixes in 2015. This album takes the beloved singer-songwriter songs from Diamond from Coal and adds electronic ethos and artist collaborations to create an entirely unique experience for MSB fans. The Remix album debuted into the top 100 on Amazon's Hot New Releases. The album features remixes by Kool Kojak (Flo Rida, Nicki Manaj, Kesha), Richard Fraioli & Erik Mason, and JQA and collaborations with Maurico, Shea Rose, Hyrbid Infamous, and Joe Craze. The lead single and video from the new album, P.O.V. (feat. Shea Rose) premiered on Vevo and was also added to rotation by MTV & VH1.
Prior to Diamond from Coal, Can't Quit Deluxe Edition the third LP from MSB was also produced by Resta and features a track with Grammy nominated recording artist, Matisyahu. The album's three singles, Can't Quit, To Give (featuring Matisyahu), and Burnt Out (Acoustic) have collectively amassed over 1 million views on youtube with Burnt Out (acoustic) reaching as high as #2 on youtube's most popular page . (www.youtube.com/mysilentbravery). To Give (featuring Matisyahu) was nominated at the Independent Music Awards 2013 for best Social Action Song. Can't Quit was nominated for album of the year at Indie Music Digest and the album's first single and title track also picked up honorable mention for the songwriting competition, Song of the Year.
The Cant Quit release came on the heels of MSB's first two albums "Uncharted Territory", "Are You Prepared" and successful placements on the CW's One Tree Hill, CBS' People Choice Awards, NBC's Last Call with Carson Daly, MTV's Real World and True Life, The Oxygen Network's Bad Girls Club, the History Channel's American Pickers and many others. These placements, along with spins on over a combined 500 AAA, A/C and CMJ reporting college radio stations, a top ten hit on the FMQB A/C chart, have helped the band continue to turn heads, make noise and gain local and national supporters alike. The Huffington Post's Jon Chatman states, "While he's drawn comparisons to John Mayer and Gavin DeGraw, A-Sides thinks he can stand on his own sans any labels or similar-sounding artist references. In other words, his music, like his name, is unique and stands on its own in a bold way."
Always in demand, My Silent Bravery played over 300 shows between 2009-2011 and from 2012-2017, MSB has shared the stage with national acts including Daughtry, Delta Rae, Howie Day, Kris Allen, John Waite, The Wailers, Candlebox, Ryan Cabrera, Jason Castro, O Town, Teddy Geiger, Ed Kowalczyk (Live), Iron Butterfly, Saving Abel, Rusted Root, Tyler Ward, Anna Nalick, Lee Dewyze, David Choi, Brendan James and Aaron Carter. Most recently, MSB toured with Emerson Hart (Tonic), Meiko, Tyler Hilton, Kate Voegele, Eric Hutchinson, Elliot Yamin, Blake Lewis, and Lee Dewyze.
Matthew has continued his DIY approach and released music independently under his own label MWS Records without major label backing. MSB continues to grow its "Braveheart" fan base organically through touring and its ever-growing social media presence which now reaches over 100,000 fans across multiple social networks including Facebook, Twitter, Instagram and its YouTube channel has featured several trending singles which have collectively accumulated over 3,000,000 views. Paste Magazine recently stated, "My Silent Bravery may be the best-undiscovered artist around".
My Silent Bravery is endorsed by Gibson.
Follow EKM.CO on:
Spotify
Soundcloud
Youtube
Facebook
Twitter
Instagram
Send us your music!
Music Submissions