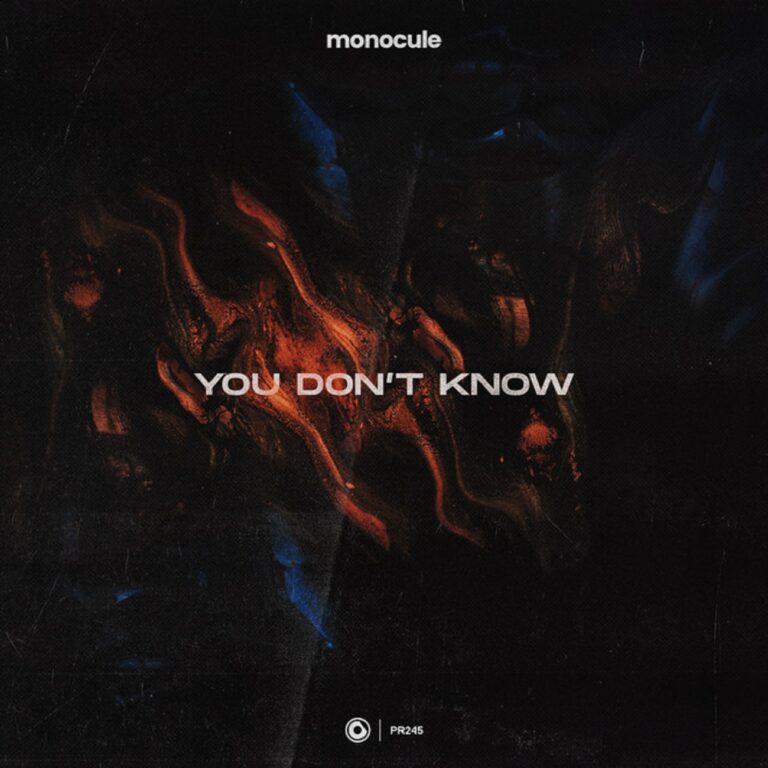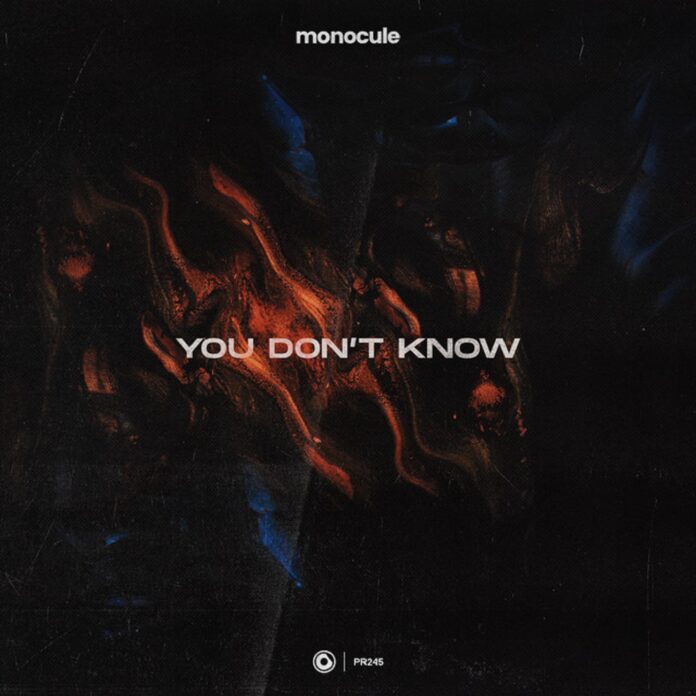 Nicky Romero introduced the dance music fans to a new side of him when he put out his first track, 'Time To Save' as his alter ego, Monocule. It was a collaborative effort with Tim van Werd and Mosimann. The song was also featured on his debut EP called, 'Monocule (Volume 1)' which included two more tunes, 'Close To Me' and 'Waiting For You.' He has now returned with another massive tune titled, 'You Don't Know.' Released on Nicky Romero's label Protocol Recordings, Monocule – You Don't Know is an invigorating release that will compel you to move to its intoxicating rhythm. It is a Progressive House gem that is structured with various uplifting elements, making it a legit festival banger. The track will also appear on his upcoming Monocule Volume 2 EP.
Monocule – You Don't Know is a mellifluous tune that will put you under its hypnotizing spell. This song feels like a breath of fresh air in the Prog House genre and will surely get you in the mood for partying. The epicness of the break with the vocal will literally give you goosebumps! It's that good. Issued on Nicky Romero's label Protocol Recordings, the track opens with enigmatic arpeggios before they get fused with a rolling and driving bassline. As the song proceeds, hi-hats and claps are thrown into the mix to add a percussive energy to the track. All these elements combined create a hazy and transporting atmosphere around you. But wait, it gets even more irresistible when the vocal is introduced. The song features two piercing and lush drops that launch this Progressive House opus into banging sonic dimensions. After listening to this track, we just can't wait for the Monocule Volume 2 EP. 
There is something about Monocule – You Don't Know that will make you want to listen to this track on repeat. This song will just make you crave for more Monocule music. Rolled out via Nicky Romero's label Protocol Recordings, 'You Don't Know' is a deeply orgasmic foray into fiery, and energetic zones. Considering how electrifying this song is, we can safely say that Monocule Volume 2 EP will turn out to be a huge success! 
Stream 'Monocule – You Don't Know' on YouTube below!
Streaming Options:
Monocule – You Don't Know Apple Music
Monocule – You Don't Know Spotify
Monocule – You Don't Know SoundCloud
Monocule – You Don't Know FREE DOWNLOAD
Monocule – You Don't Know Download
More Streaming Options HERE.
---
More About Nicky Romero:
After taking the world by storm with early hits such as "Legacy" with Krewella and #1 single "I Could Be The One" with Avicii, Nicky Romero quickly proved that his talent is ever-evolving and here to stay. After launching his Protocol Recordings imprint in 2012, the renowned performer, producer, and label head continued his personal successes with a string of high-profile releases, ranging from collaborations with Armin van Buuren, David Guetta, Mike Williams & Amba Shepherd, Dimitri Vegas & Like Mike, W&W, DallasK & XYLØ, Timmy Trumpet and Steve Aoki & Kiiara to remixes for the likes of Robin Schulz, Kygo, Rita Ora, Steve Aoki, Martin Garrix, Jess Glynne and more. While showcasing his label's roster via his weekly Protocol Radio show, Nicky Romero continues to innovate and evolve during these unprecedented times in the music industry. He debuted his ultra-modern "Another World" live stream concept last summer and keeps proving his ability to turn into gold everything he touches. And with the release of Monocule – You Don't Know, he is looking to be unstoppable.
---
Looking for more tracks like "You Don't Know"?