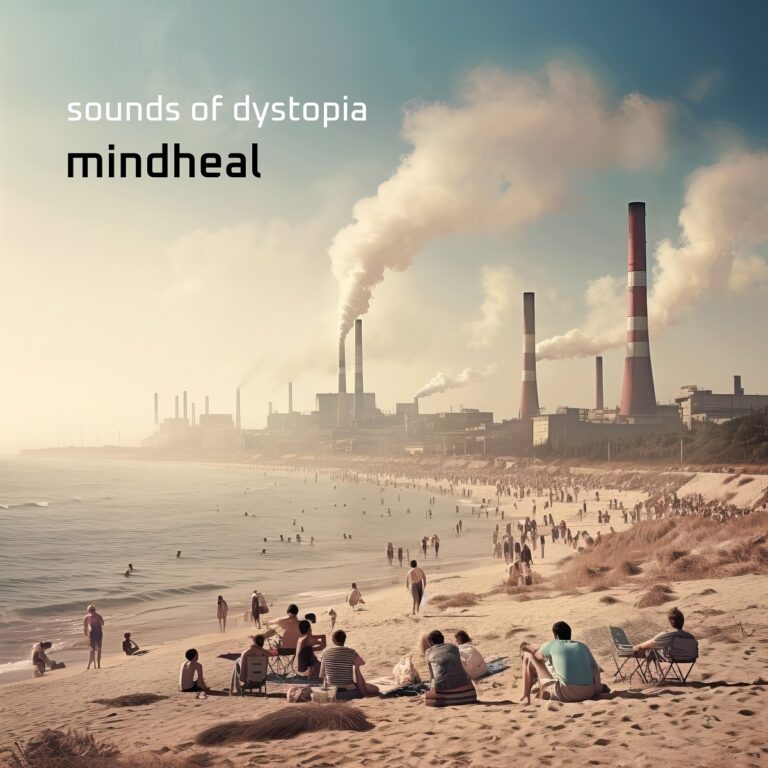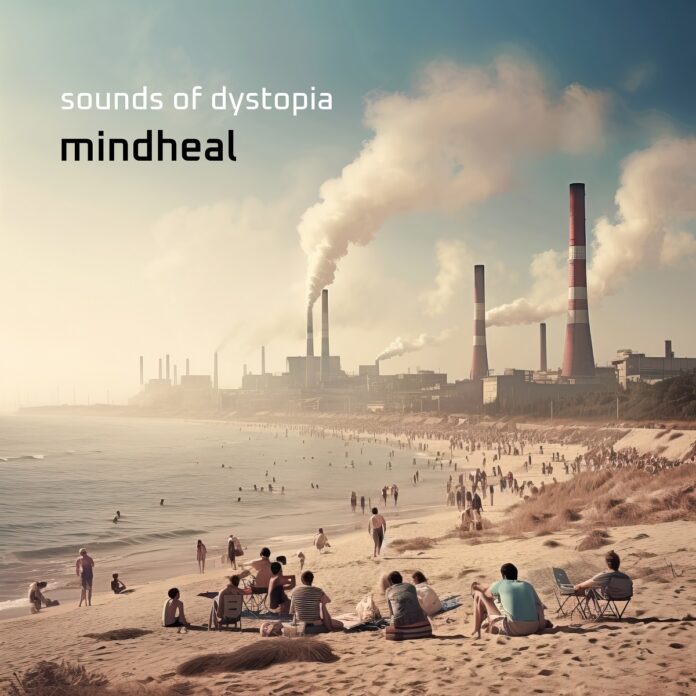 Polish composer and producer Mindheal first came onto the scene in 2022 with the debut album Pandemic Moods. The music established from Pandemic Moods included a blend of retro analog synths and atmospherical ambiance that is nostalgic to the electronic and cinematic styles of the 70s and 80s artists including Jean-Michel Jarre, Vangelis, and Tangerine Dream. Now for 2023, the nostalgia continues as Mindheal has released his sophomore album titled Sounds of Dystopia. This new Mindheal album continues those same analog and atmospheric traditions as Pandemic Moods with some new added layers.
Mindheal – Sounds of Dystopia, like its predecessor Pandemic Moods, is a concept album. While Pandemic Moods was based on the present with the non-fictional tale of surviving the COVID-19 pandemic, Sounds of Dystopia's concept is future-based with a focus on the long-term negative effects that can occur from the perfections of the current digital world. The opening track is titled I Miss Analog People and is a melancholic recollection and longing of how we lived before the digital age as represented by sad swelling synth atmospheres, warm basslines, and electric piano melodies. Welcome To The Apocalypse, the album's second track, introduces new aspects to the music of Mindheal with the incorporation of orchestral synths and a choir. This cinematic and action-packed track depicting the futuristic clash of a robotic-like society has more of a David Arkenstone sound to it with the orchestral synths compared to the warm analog synths of Jean-Michel Jarre.
Let's Buy Some Free Time, the third track on Sounds Of Dystopia blends both the orchestral and analog synth worlds with both accompanying another melancholic melody that is this time played on a piano. The fourth track titled Pollution Of Minds does an incredible job of depicting its title with the pollution being portrayed by early gloomy melodies paired with a pizzicato-like synth motif. The strength of the mind pollution is also well displayed as a moment of more upbeat instrumentation midway through the track that seems to represent happy thoughts that are quickly wiped away with a record-slowing effect that then returns to the original downtrodden sound from the track's beginning. There are many moments of sonic storytelling brilliance like Pollution Of Minds that occur throughout the ten tracks on Mindheal – Sounds of Dystopia. The sonic journey is one that fans of the early electronic and ambient music scene as well as futuristic dystopian fiction readers can all get behind.
Stream the Mindheal – Sounds of Dystopia album on Spotify below!