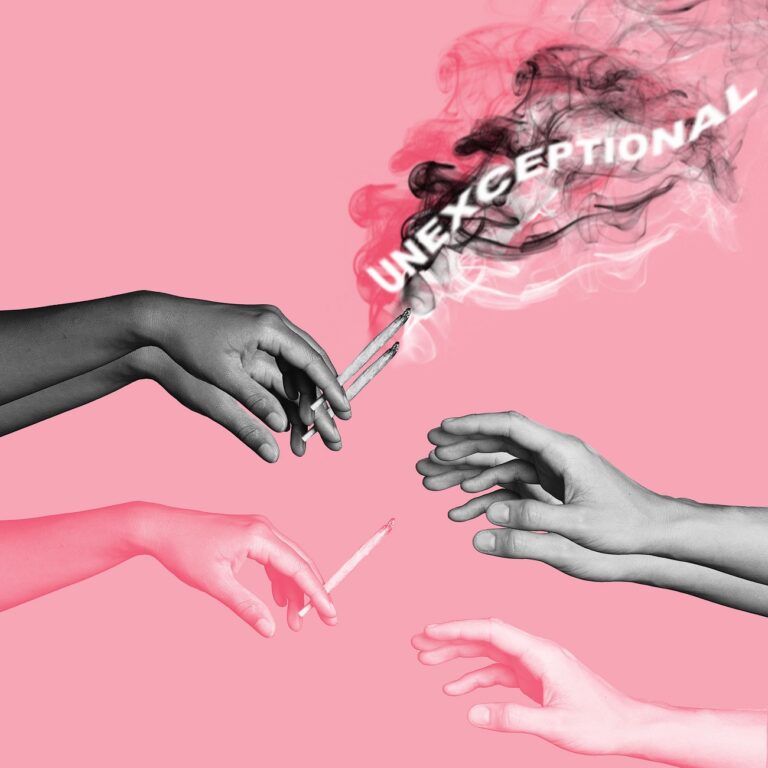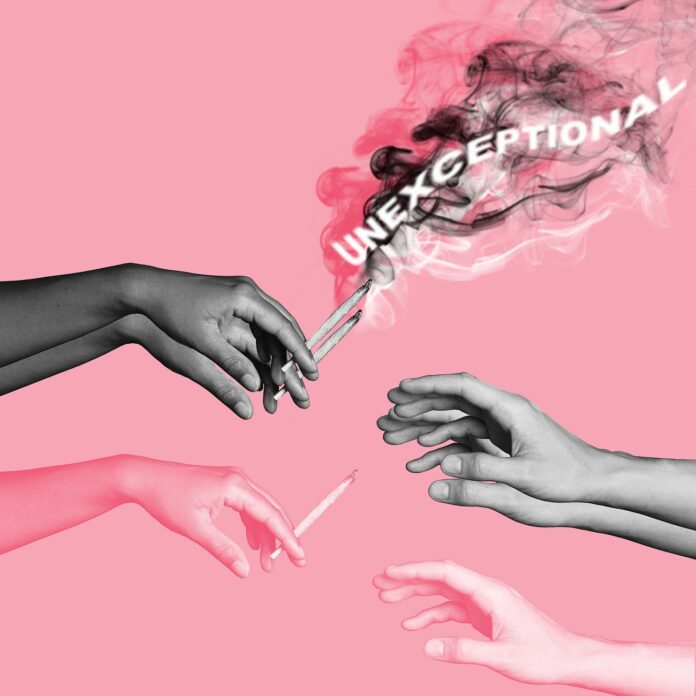 Following the success of the "Slam" remix, the rising talent, Miilk is back with his eccentric and funky narrative. And this time, he has rolled out a dope fusion of Hip Hop Dubstep variances titled "Unexceptional." This new Miilk music is a perfect genre crossover, featuring an array of fiery rhymes and headbanging, muscle-crushing rhythms. With massive releases like "Loot Bag," "Mr. Officer," & the remix of Method Man's "Uh Huh," Miilk has established himself as an authority in the Bass Hop realm. And we sincerely suggest you watch out for him because the defiantly masterful artist is on a career trajectory like no other. "Miilk – Unexceptional" is a startling, bass-heavy affair that glitches and fluctuates like there's no tomorrow. It's an over-the-top tune that will have everyone on their phone Shazaming this one at festivals and in the clubs.
"Miilk – Unexceptional" is an unholy fusion of stripey pads and distorted 90s Rap that sets the perfect stage right from the first beat drop. This new Miilk music is a certified banger that will get you vibing at first play. The artist has unleashed a swarm of unadulterated bass patterns rolled over mechanical wubs and dubs. As soon as the vocals are laid out to turn up the heat, the infectious synth and creaking hits on this Hip Hop Dubstep delivery take over the reins. 
If you are stuck in a mindless monotony of unending days and run-of-the-mill boredom, then "Miilk – Unexceptional" might just be the jolt of energy that you need. This fierce and wittingly chromatic number is relentless, liberating, and thrilling. You can groove to this crowd-pleasing club weapon right now on YouTube below and grab the FREE DOWNLOAD HERE. 
Stream "Miilk – Unexceptional" on YouTube below!
Looking for more music like "Miilk – Unexceptional"?