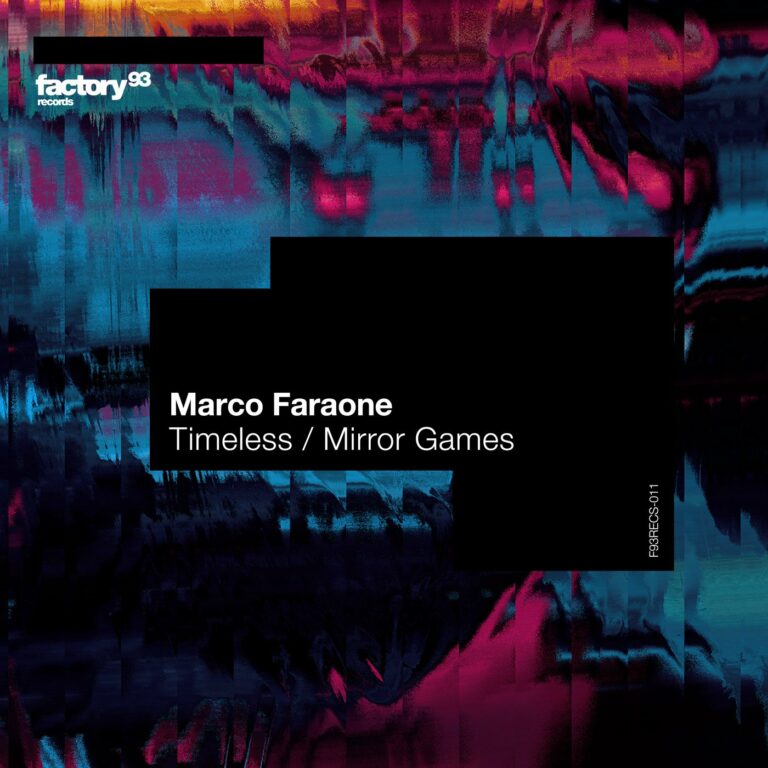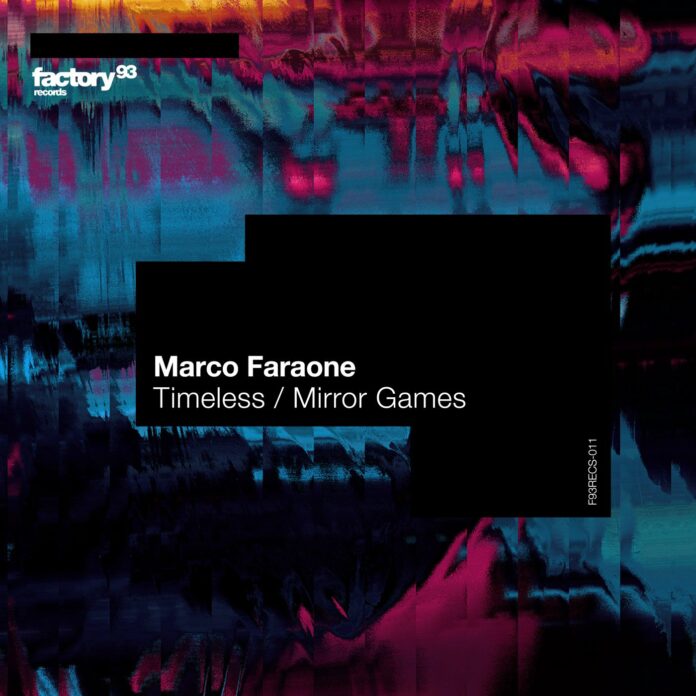 Making his debut on Factory93 Records, the Italian producer Marco Faraone returns with a steamy release that involves two new intoxicating tunes. Today, we are featuring the song entitled Marco Faraone – Timeless. With over 220,000 monthly listeners on Spotify alone, Marco Faraone is currently one of the most esteemed artists in the modern Techno industry. You may recognize the Italian from some of his memorable songs like My Name (feat. Lolita Leopard), Armaghetton, and his remix of Don't Stop No Sleep by Radio Slave. Growing up in a musical family, he is tremendously passionate when it comes to music. We wouldn't be surprised if this captivating new Marco Faraone music will end up in the best Melodic House & Techno playlists.
Marco Faraone – Timeless takes us on a ride for a thrilling journey. The song is vastly dynamic, filled with futuristic energy, and almost makes us feel like speeding through a city during nighttime. The song instantly kicks off in a deep, dark style with cavernous drums and an expanding melody. There are multiple drops in this song, each being equally driving and pushing the energy forward. Furthermore, the drums are powerful and imposing. The synth melody is spellbinding from start to finish with several highs and lows that create a bewitching effect, which also gives the song an alluring intensity. As the bass is distantly spreading through your ears, you will sense the liveliness and pull underneath this Melodic Techno heater.
This brand new and electrifying release will turn up clubs and festivals without a doubt. The combination of dynamism, mighty drums, and the dark and enigmatic aura beneath the melody is truly infectious on this one. Make sure you check out this new Marco Faraone music via Factory93 Records. Thankfully, "Timeless" is 7 minutes and 41 seconds, so you can enjoy every little bit of this fascinating ride!
Stream "Marco Faraone – Timeless" on YouTube Below!
Looking for more music like "Timeless"?