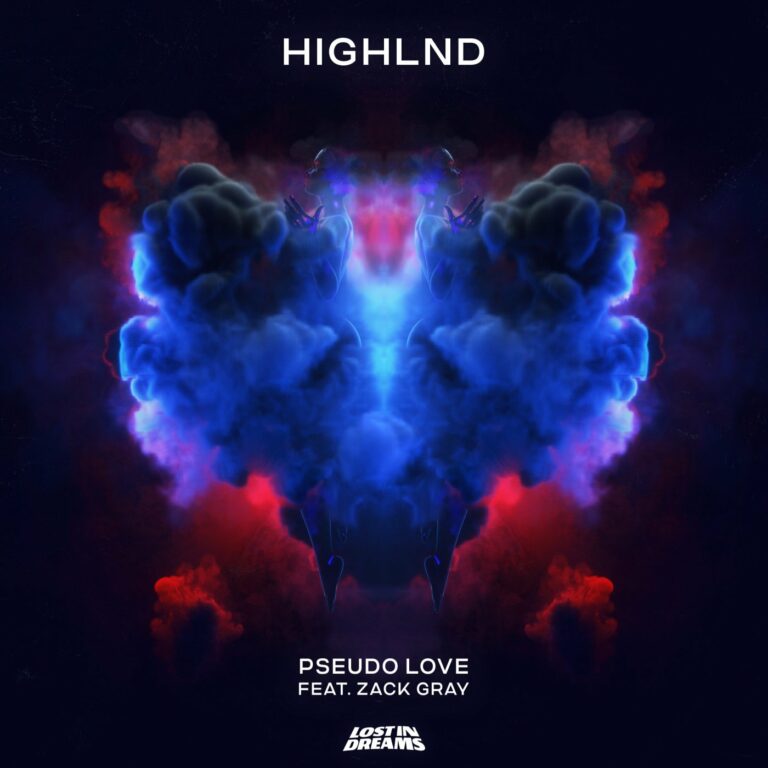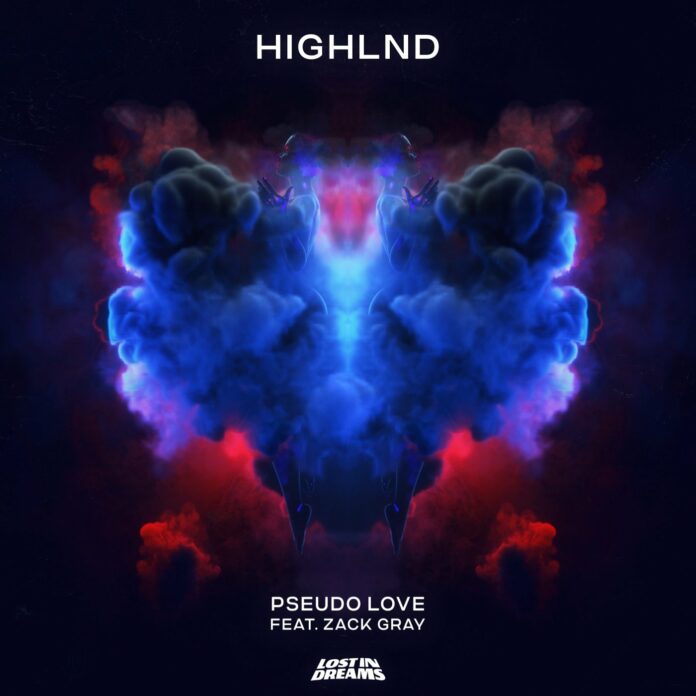 Los Angeles native Elliot Sorgen, aka Highlnd, is making his return with a new Future Bass / Electropop single on Lost In Dreams entitled, Pseudo Love, featuring Zack Gray. Reaching out to a mass of hundreds of thousands with songs like Magic, Dry Blood and Hangover Heartache, he was named one of the "Top 40 Artists to Watch for 2021" by Your EDM. On the flip side, Zack Gray is an American singer/songwriter and producer from California, who is strongly influenced by major artists like James Blake, Flume, The Weeknd, and many other EDM producers. You may remember this noteworthy duo from their single If You Want To Stay that came out back in August. Today, we are excited to feature this new Highlnd music, entitled Highlnd & Zack Gray – Pseudo Love.
The two artists have once again proven their well-built chemistry with Pseudo Love. The entire song is showing us the invigorating harmony of Highlnd's production and Zack Gray's soothing and emotive vocals. The song starts with a melancholic energy. The soft piano and synth melodies become truly dramatic with Gray's singing. The drops break the deep and smooth vibe of the track with massive drums and a fierce synth melody, perfect for festival main stages! The part between these drops is tremendously peaceful, creating a similar aura like their previous single If You Want To Stay. The live performance of this song will surely be a memorable experience, the magnitude of the drops is outstanding. We wouldn't be surprised to see this new Highlnd music in many EDM fans' playlists.
Highlnd & Zack Gray – Pseudo Love is out now on all music streaming apps, make sure to check out this new Future Bass / Electropop anthem below. With the combination of Highlnd's exceptional, organic sound design and Gray's pure, divine vocals, the final product is truly top-shelf Melodic Bass meets Electropop music. The bar was high for this new collaboration, but we can say with confidence that this song fulfilled and exceeded our expectations.
Stream "Highlnd & Zack Gray – Pseudo Love" on YouTube below!
Looking for more music like "Pseudo Love"?