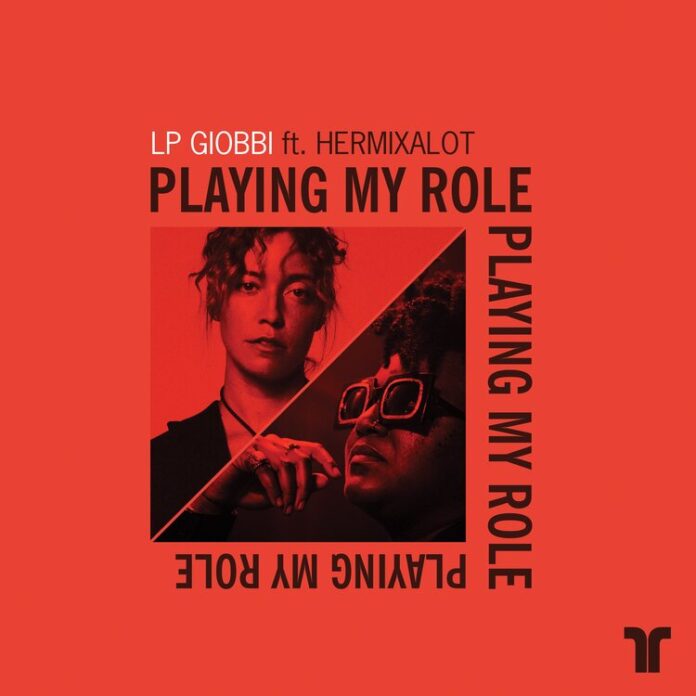 Most of the time House music artists don't care much what title they give to their songs and music in general, just as long as it hits the listeners, and of course, the dance floors. But, for 'Take Me Higher,' the title does exactly what it says! Not only for the artists, but all whose ears (and feet) get hit by this exhilarating track. 'Take Me Higher' is the lead single from 'Playing My Role,' LP Giobbi's new EP on THRIVE MUSIC that includes the soulful vocals of hermixalot.
LP Giobbi has started making some serious waves on the House music scene recently, with Billboard Dance and Your EDM proclaiming her as one of the emerging music makers to watch. No wonder that her recent single "Jungle Queen Ft. TT The Artist" is featured in the highly anticipated FIFA – 21 soundtrack. It is featured alongside some of the biggest artists and hottest rising talent in the game including Tame Impala, Dua Lipa, Charli XCX, Flume, Mac Miller, 070 Shake, Louis The Child, EARTHGANG, Madame Gandhi, Alison Wonderland, Still Woozy and more. 'Take Me Higher' will surely just boost her image even further, particularly among House music fans.
On this track, LP Giobbi brings to the forefront some key elements of her style – some nifty heavy bass beats covered by some excellent classical piano riffs, to which she adds clear and driving vocals by hermixalot. In less than the three minutes of the song, LP Giobbi shows what imaginative moves she has in store for the fans. 'Take Me Higher' is exactly the type of a track that can lift the spirits of dancers and music listeners, whether on currently sparsely populated dance floors, or the now 'popular' home dance floors. It is one of the House tracks that can easily be enjoyed with your headphones turned on… LOUD!
You can also catch LP Giobbi's performing DJ sets, on Saturdays from 10:30 AM to 12:30 PM (Pacific Time), where she plays positive, feel-good, uplifting House music exclusively on Insomniac TV and Twitch.
Stream 'LP Giobbi – Take Me Higher ft. hermixalot' on YouTube below!
Streaming Options:
More about LP Giobbi:
Oregon-born, Los Angeles-based legend LP Giobbi is a forward-thinking, boundary-breaking artist who is disrupting dance music today. LP is widely known for her bass-rattling house beats and electrifying live performances. She assumes many titles, a few being an inspirational producer, DJ, label owner, curator, music director, feminist, entrepreneur and self-proclaimed Piano House Queen. Since first breaking into the scene in 2018, she's become one of the fastest-rising artists in dance music. Mixing her background as a classically trained jazz pianist—she studied at UC Berkeley—with her first love of piano house, she crafts genre-defying dance music. In addition, LP is a co-owner of Animal Talk, a hybrid publishing company (a joint venture with Third Side Music), event brand, traveling party and artist collective she co-founded with GRAMMY-nominated electronic duo SOFI TUKKER. LP founded FEMME HOUSE, an educational platform created to address the lack of representation and equity in electronic music by empowering women to learn the language of the studio. As a performer, LP Giobbi is an unstoppable force on the stage. Armed with a host of instruments, including a piano, synth bass and drum machine, she mixes live elements into her high-energy sets.