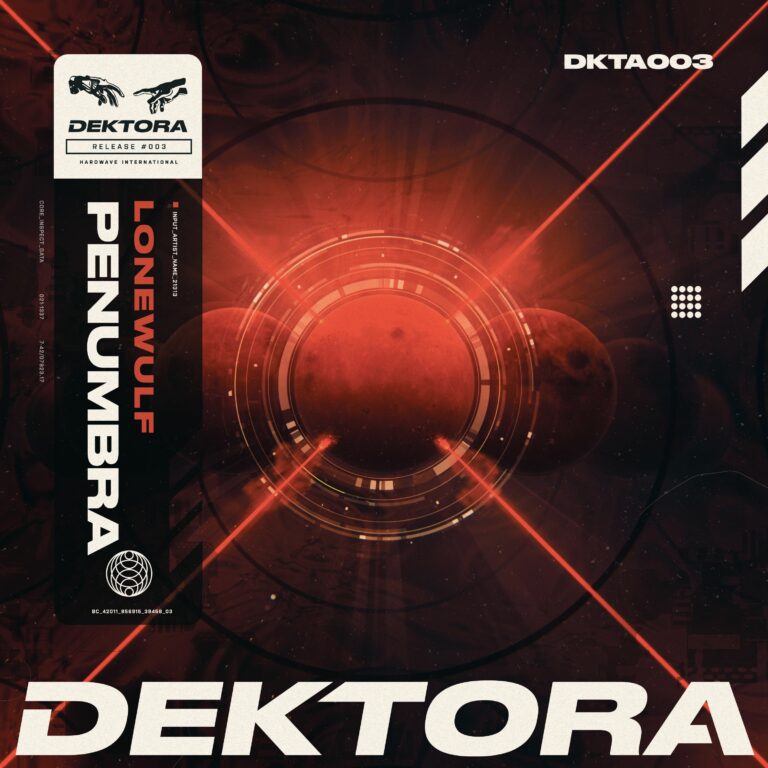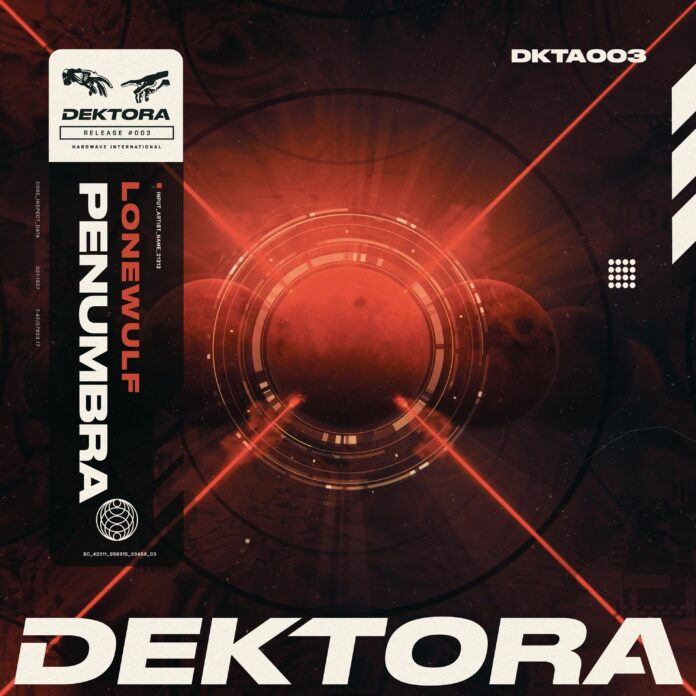 The new lonewulf & DEKTORA song Penumbra is a cold and heavy Dark Cinematic Hardwave opus with an orchestral scale and impact. A logical advancement of DEKTORA's series of releases, it continues developing the label's sound in the direction of singles like Deadcrow's Crush and Bafu's Ether, while keeping the established concept of constant sonic innovations. lonewulf – Penumbra is a razor-sharp combination of the most bleeding-edge sounds in Wave music that also proposes some fresh ideas.
With all its darkness, Penumbra still sounds epic and ascending. It's a dynamic and focused work with a crushing weight, emphasized through the impactful drums and enormous bass. lonewulf achieves the sense of speed on the track through the use of a chopped synth sound, which also serves as a point around which the whole track is revolving. It's a spiky and rusty synth that sounds both, organic and mechanical. However, lonewulf makes this element sound dynamic too, thus emphasizing every type of motion that's happening around it even more.
The metallic and industrial textures are softened with the cinematic horn-orchestration. It sounds epic and emotional, making Penumbra a more dramatic composition. Occasionally, lonewulf also adds some piano chords and pitched vocalizations. And to make all of this sound more alive and animated, the artist uses huge airy synth-pads. All of those sounds are really subtle, yet they breathe life into the whole track.
Although, there are many parts on the song that can be understood as direct citings, this new lonewulf & DEKTORA song doesn't allow you to experience it as some kind of Dark Cinematic Hardwave quotebook. The finely tuned and polished elements of Penumbra sound complete and work as smooth as a clockwork mechanism.
Stream lonewulf – Penumbra on SoundCloud below!
Looking for more music like Penumbra?