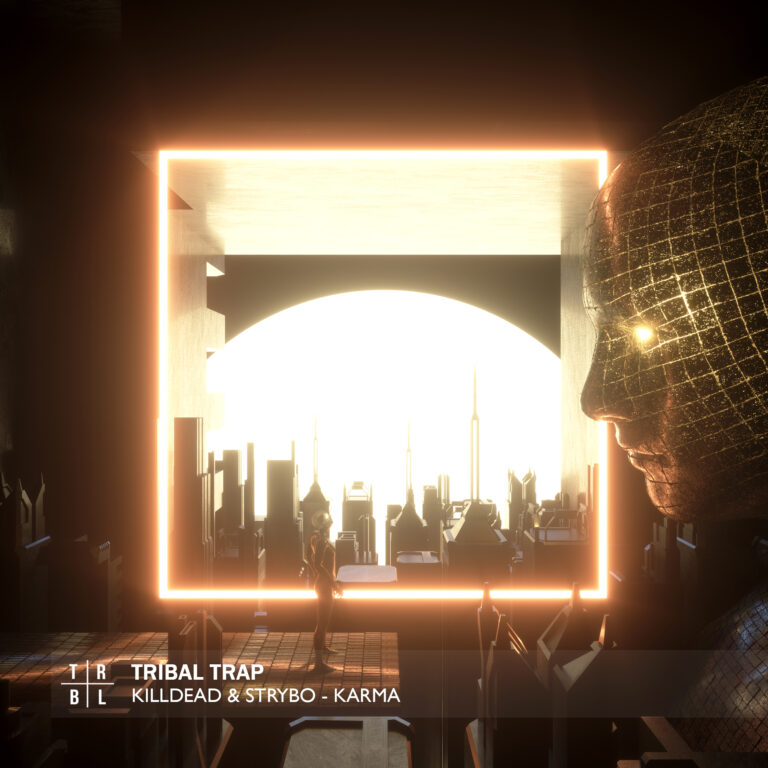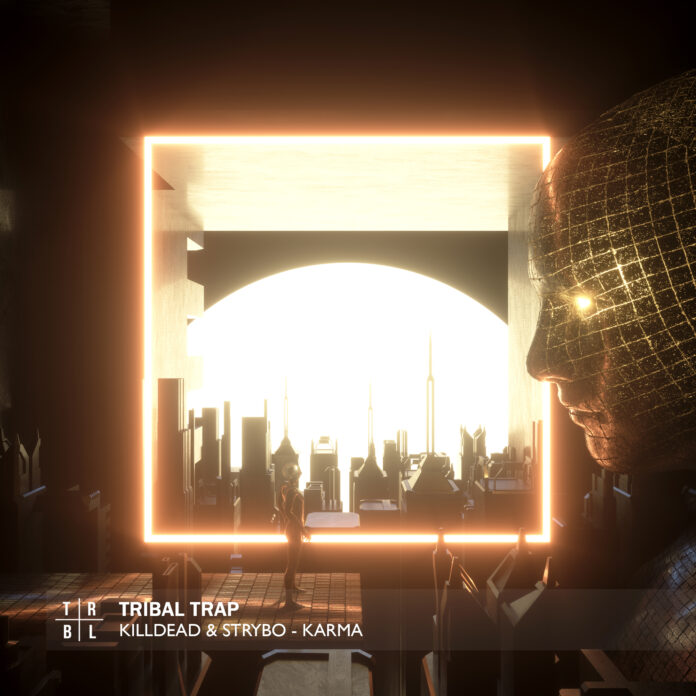 Killdead & Strybo's new song Karma makes you experience the power of primal witchcraft with its exotic mixture of Trap and Folk sounds. The heavy Bass/Trap banger is the next demonstration of the conceptual sound of Tribal Trap after a series of distinct releases by the label in 2022.
The track centers around an otherworldly folk choir sample that reminds a mixture of Slavic and South Asian ethnic music. The aggressive, martial beat that supports this, makes the whole song sound like an initiation rite of a tribe from the Mad Max universe. It seems like this 808-centered sound has been influenced by the Mexican Trap producer, whose releases of bouncy, futuristic bangers attract the attention of many US Rap artists. And, on the other side, when it comes to the Tribal vibes, one can easily find traces of it in Strybo's production.
Of course, Strybo's catalog doesn't lack Rap features too, but those who are familiar with her music, can easily spot similarities in the highly cinematic sound of Karma's vocal part, and her other orchestral/folk Bass and Trap pieces like KOTO, Tribal War or Sahara. The difference is that the atmosphere on this particular heavy Bass/Trap banger is much easier to grasp because of its deeply animated production. The synergy between the 808s, drums and the sample create a movement that's easy to groove to, yet, once one hears into it, they will find a certain amount of complexity that makes Karma an exciting headphone listening experience too.
To make the new Killdead & Strybo song Karma even more immersive, the producers add ethno-drumming during its transitional moments. The three-dimensional, echoing sound of these tribal instruments blends perfectly with the futuristic Trap beat, making Karma one of the best raw and primal experiences in the genre in 2022.
Stream Killdead & Strybo – Karma on Spotify below!
Looking for more music like Karma?