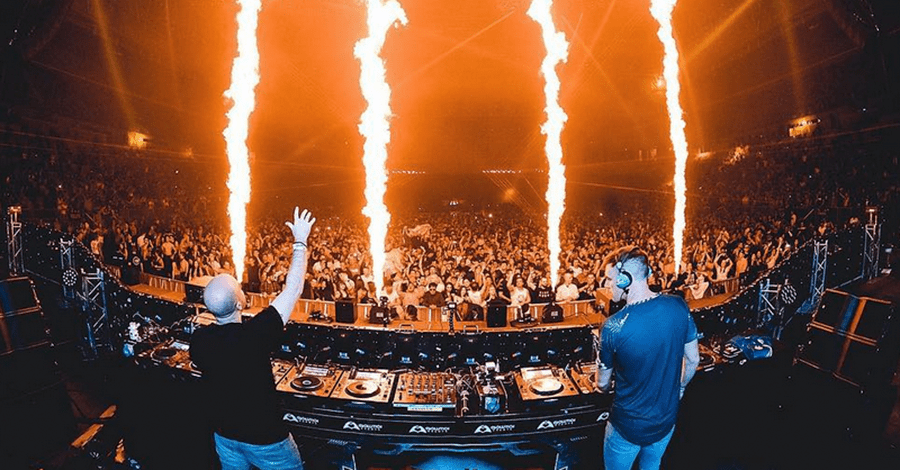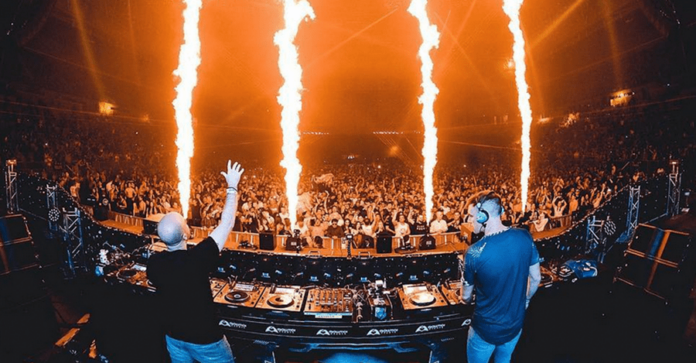 Key4050's new song Cisza is the unrelenting and boisterous official Dreamstate Poland Anthem, a euphoric Synthwave and eurobeat-inspired Trance piece. As with all Bryan Kearney & John O'Callaghan collaborations, the production style of Cisza aims at bigger venues with mass events, and, as always, its energy flows over the edges.
The new Key4050 song centers around a retro-ish synth progression, that sounds like it would fit into both, an OST to an arcade video game or a bootleg CD playlist for raves from the 2000s. The track progresses in a wave-like manner, strengthening and highlighting its core-elements up until the culmination point. It's necessary to point out that both of the producers come from Trance backgrounds, and Key4050 – Cisza is also a Trance song in its more basic aspects. However, the choices the duo makes in terms of production make most of their tracks rather unorthodox for the genre.
For example, over a minute into the track, one won't hear a solid rhythm-section. Key4050 leave that role almost solely to the synths, which get more and more sharp and distorted. As a result, the clipping edges of the progression become some kind of "drum-section" that fills the blank spaces with the necessary energy. Later, they tame this energy to give some room for the actual drums. But before this happens, we get introduced to the latter with a very EDM-resembling technique that sounds like a drop. Finally, at the culminating point, all the introduced elements collide into a sonic constellation, resulting in a very satisfying ending.
As the Official Dreamstate Poland Anthem, the Bryan Kearney & John O'Callaghan collaboration is flashy, danceable and very dynamic. But at the same time, the way the duo plays with the structure of Cisza, makes it an entertaining song for headphone listening too.
Stream Key4050 – Cisza on Spotify below!