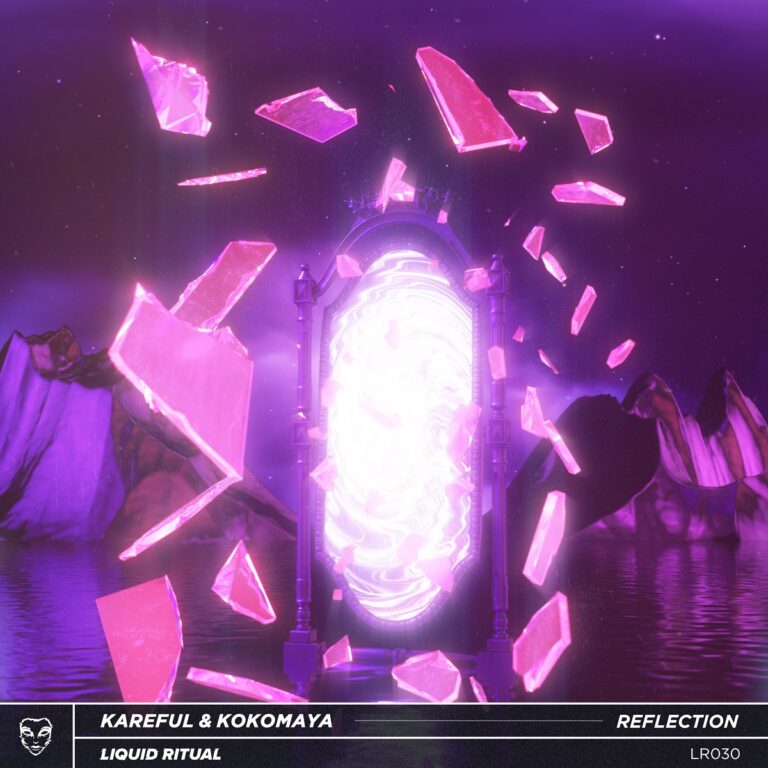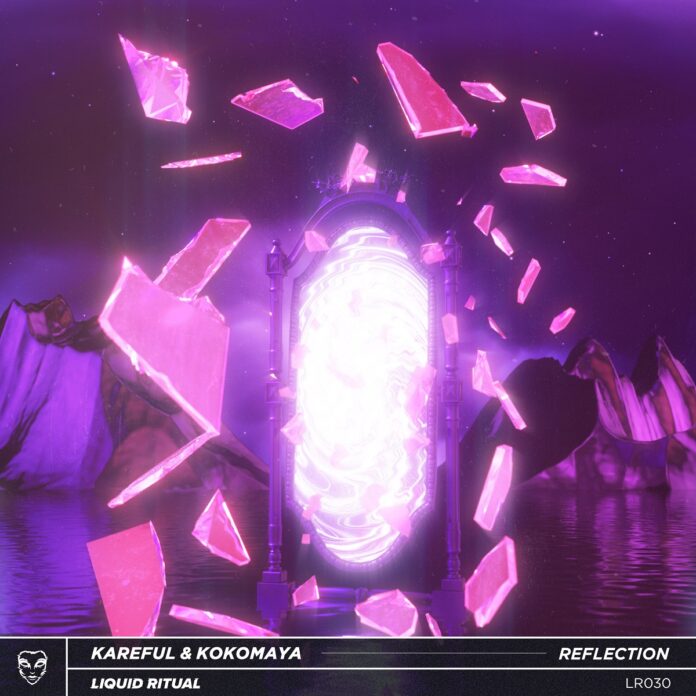 If you are in the mood for an energetic club-ready track that also has sensational melodies, then the new Wave music opus, 'Reflection' released by Liquid Ritual Music is your best bet. On this collaborative Hardwave track, Kareful has teamed up with rising musician, Kokomaya who is best known for her single, 'Let It Go.' The latest track, 'Reflection' is a beautiful amalgamation of ambient elements and delicate melodic structures that exude the true brilliance of the Wave music genre. It is a deeply engaging tune that does not falter on sonic energy.
When it comes to releases from Kareful, he never disappoints and produces some killer Wave / Hardwave tracks. The co-founder of Liquid Ritual Music's fresh new tune with Kokomaya 'Reflection' is no exception. This new Wave music is elevated by solid production and resonating lyrics that will uplift your mood with an adrenaline spike. The song, with effortless fluidity, creates an ethereal atmosphere throughout the cut. It is loaded with mesmerizing hooks, sweeping riffs, and magnificent harmonies, which makes for an effervescent listening experience.
Kareful has treated this new Wave music track, 'Reflection' with stunning percussion over pulsating pads, with a fascinating rhythmic drill. The lively vibe and edgy bass boosts the song into a force-driven zone with its pulsating rhythm. The silvery and harmonious vocals from Kokomaya deepens the song into a substantial narrative that transcends into the ambiance.
Issued via Liquid Ritual Music, 'Reflection' is a moving song that is enhanced by chugging melodies and head-banging beats. The gripping heartfelt tune provides an enchanting edge that brings an illuminating aura into the mix. This atmospheric release offers invigorating melodies, mystical vocals, sweeping percussion, and shimmering synths, which propel the track's exuberance. The relentless and intoxicating vibe of 'Reflection' heightens the stylistic and tasteful production aspects by combining addictive overlays with celestial lyrics, which truly give it an enthralling effect.
Kareful and Kokomaya drive this vivacious tune with flawless execution and offer outstanding sound design for an exceptionally intriguing song. This new Wave music is the perfect extension of Kareful's artistic prowess that will definitely captivate the fans of the genre.
Stream 'Kareful x Kokomaya – Reflection' on YouTube below!
Streaming Options:
Kareful x Kokomaya – Reflection Apple Music
Kareful x Kokomaya – Reflection Spotify
Kareful x Kokomaya – Reflection Soundcloud
Kareful x Kokomaya – Reflection FREE DOWNLOAD
Kareful x Kokomaya – Reflection Download
More Streaming Options HERE
---
More About Kareful:
Born and raised in Romford, North East London, Kareful played a pioneering role in one of electronic music's newest genres 'Wave', laying the foundations of the sound before it even had a name. Back in 2014, Kareful made a name for himself when his unique amalgamation of various electronic styles (including UK Bass music, Witch House and Trap) became popular on Soundcloud and Youtube. His debut album 'Deluge', released on popular UK label Trapdoor, solidified Kareful as a spearhead in the Wave genre, and an ambassador for the movement. He was one of the first artists to tour the sound internationally. Kareful continued to develop Wave by co-founding Liquid Ritual, an independent label focusing on a harder twist of the Wave sound, with the night clubs and festivals in mind with every release. Liquid Ritual has worked with artists such as Skeler, Ytho, Øfdream, Mystxrivl, Deadcrow, Sorsari, Dyzphoria, to name but a few.
Kareful has also made some splashes in the Rap world, being credited on the production of Bexey's breakthrough single 'Suitcase' which boasts over 6 million streams across various platforms. Alongside producers Dyzphoria & 2ravens, in 2020 Kareful co-formed rap instrumental trio 'Nocturna'.