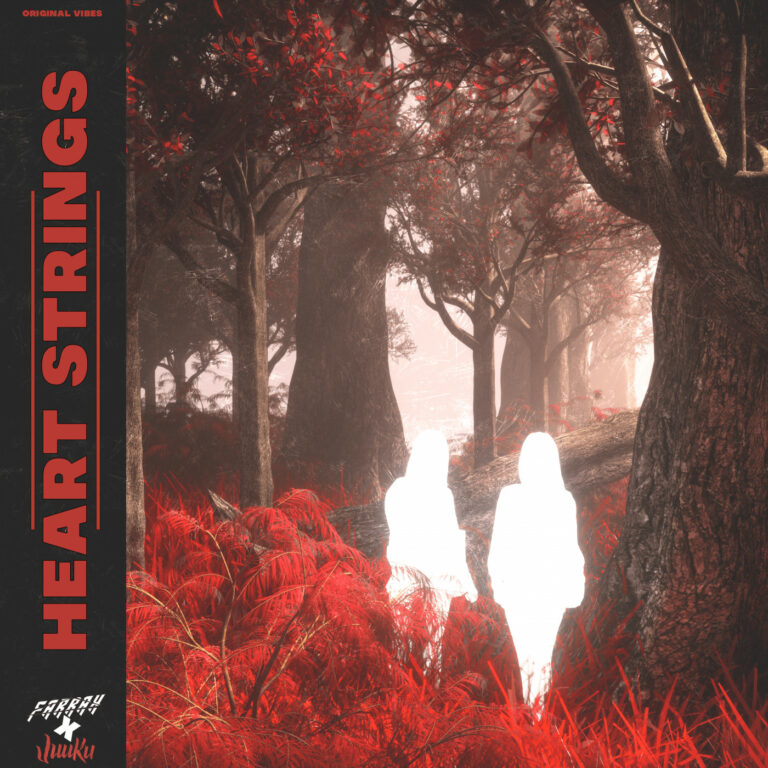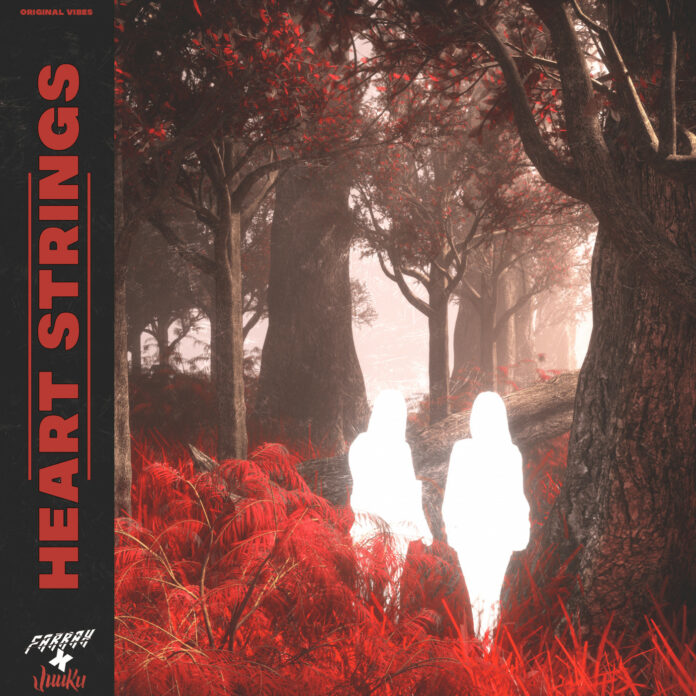 Dear melodic bass music aficionados, we have yet another exciting juuku release for you! With his tranquil, uplifting and glitchy style, it is nearly impossible not to feel the powerful emotions that juuku injects in his music. It goes without saying that we are big fans of the mysterious producer, he is in fact, the artist that we featured the most in the past two years.
This time, he joined forces with the Hong Kong based talent, Farrah on a new glitchy Trap / Wave banger. Farrah is a trailblazer when it comes to the East Asian Bass and Trap music scene. If you have heard music from the two producers before, then you must be as intrigued as we are for this electrifying collaboration. Without further ado, let's get straight into this new juuku & Farrah song entitled juuku – heart strings (with Farrah).
With heart strings, the two artists grandstand their intention of taking their fans on an emotional and lively ride with their musical expressions. One thing that makes this song unique is that you can hear both juuku and Farrah's production techniques as you listen to it. Experiencing juuku's glitchy, magical composition and Farrah's explosive basslines and drums will make you realize that heart strings is one hell of a ride!
Opening softly with roomy synth melodies and spacious vocal effects, this new glitchy Trap / Wave banger generates a mesmerizing and transporting ambiance for the listener. After a short trip in the dreamy and calm soundscapes, the drums and bass kick in hard and shoot up the liveliness of the track with an invigorating intensity. This brings a stunning diversity and vitality which almost feels like a shift of emotions. Both drops are also equally hard but not identical. The second drop is more complex and glitchy, followed by a chill outro, which is probably the best possible finale for this memorable song.
The two talented artists have generated a truly otherworldly vibe with heart strings. To be honest, hearing both their respective styles collide on the same track was a real treat and we definitely want more galvanizing collaborations from these two!
Stream juuku – heart strings (with Farrah) on SoundCloud below!
Looking for more music like heart strings (with Farrah)?