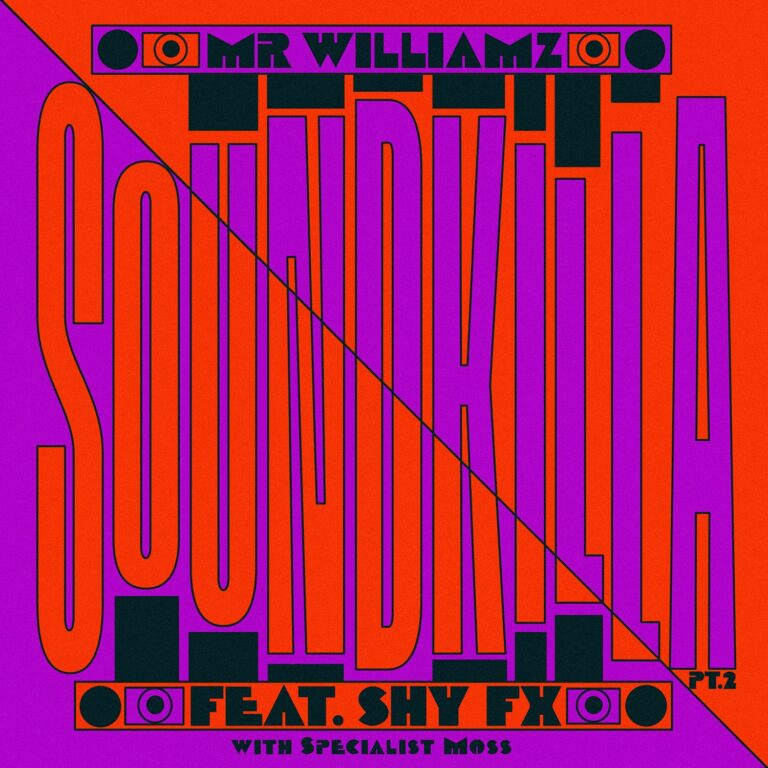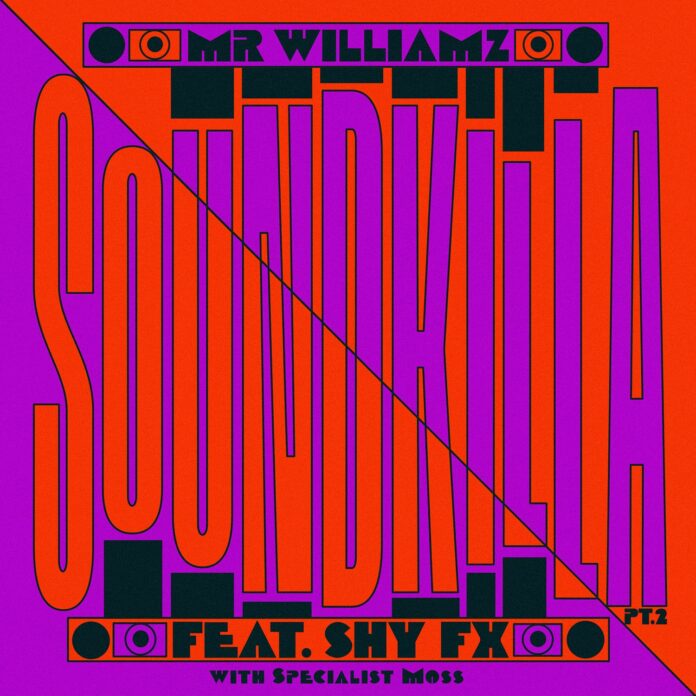 Mr Williamz & Shy FX illuminate the Babylon with their radiating banger SoundKilla Pt 2. The collaboration between the British DnB veteran and South London Reggae/Dancehall legend is a fusion between the classic and modern Sound system and DnB. It all results in a new Mr Williamz & Shy Fx song being an extremely catchy Reggae DnB single with a spiraling wicked train of thought and belly punching bass riddims.
Indeed, the level of polishedness Shy FX brings to the original song by Mr Williamz makes it sound more like a follow-up and less like a remix. Shy Fx works like a bespoke tailor and creates an instrumental that doesn't expand the original track, but turns it into something completely fresh and independent of the source material.
Overall, it's a minimal production in the classic sense of the term. Being a Reggae DnB veteran, Shy FX seamlessly makes the bass feel massive on the new instrumental. It sounds like it's coming straight from the 90s or early 00s Jungle recordings. The only thing that shatters this impression is the drum section, which is mixed and programmed with a modern approach in mind. Apart from that, the horns, the rhythm guitars, the dub sirens and even the organ are true to the classic Jamaican sound. The subtle vinyl crackling works as a cherry on the top of it all, gluing together the mix and adding some texture.
With an instrumental that has a faster feel, the lyrics on Mr Williamz & Shy FX – SoundKilla Pt 2 feel more impactful. The association chain by Mr Williamz creates a more vivid image and the vocals land on the bass smooth as butter. As the summer is approaching, one can easily imagine the song being flipped and morphed further in completely new directions by DJs.
Stream Mr Williamz & Shy FX – SoundKilla Pt 2 on YouTube below!
Looking for more music like SoundKilla Pt 2?
Check out our New Drum & Bass Essentials playlist on Spotify, Apple Music, Deezer, and YouTube!