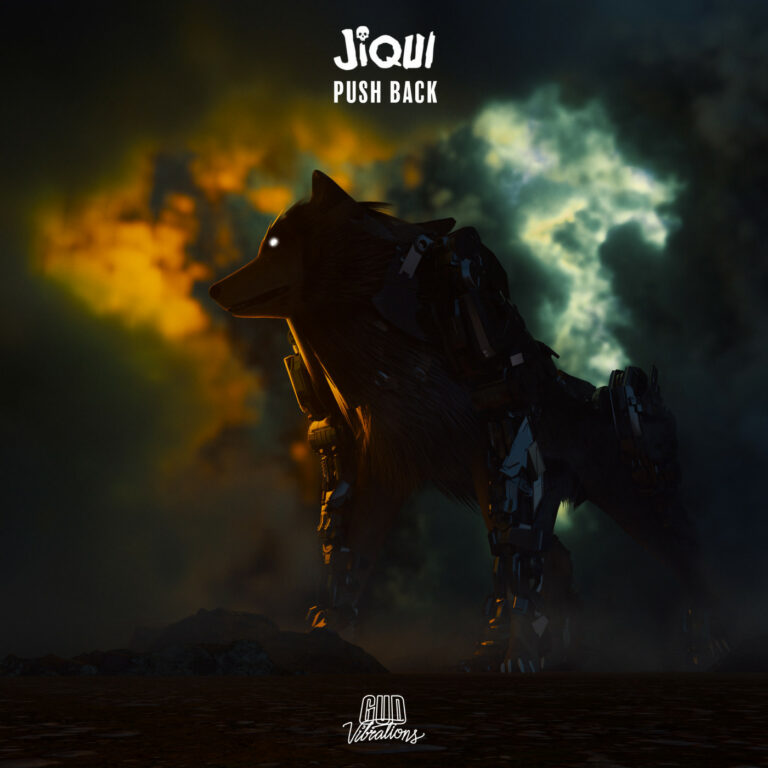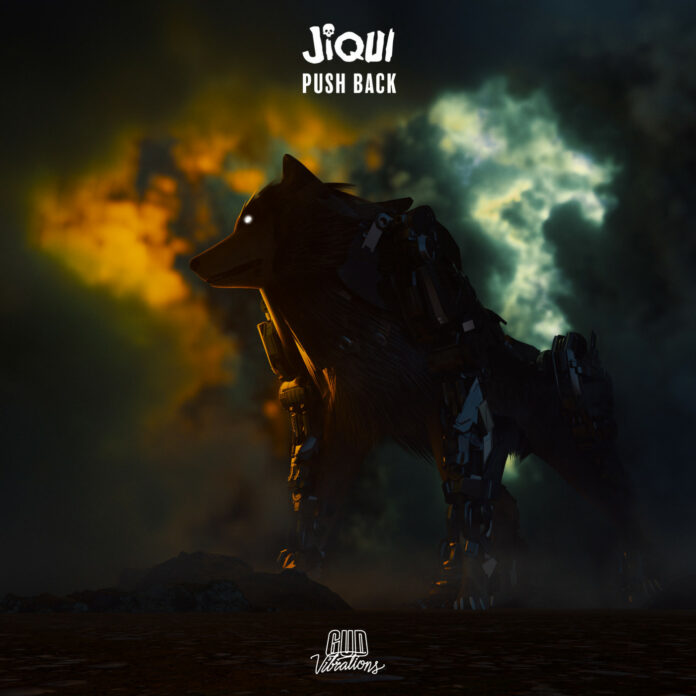 Jordan Komarniski, aka Jiqui, is coming in hot with an electrifying new tune entitled Jiqui – Push Back. The flourishing talent from Vancouver, Canada is making his debut on Gud Vibrations with a dark and aggressive new track. With its imposing synths and menacing melodies, this new Gud Vibrations Riddim Tearout banger will set the dance floors on fire. Without any further delay, let's jump straight into this exciting new Jiqui song!
Push Back kicks off with a captivating, sinister melodic texture. Shortly after pressing the play button, you will hear some spacious pads and spreading percussions, which deliver a middle eastern vibe, making the intro definitely very mystical. This new Jiqui song will drag you in and take you on a haunting ride as you experience its ominous, bewitching ambiance. After this magical cinematic introduction, a violently intoxicating drop comes with a bracing snare roll build-up. To be honest, Komarniski gave us chills with his astonishing synth melodies on Jiqui – Push Back. He also brought a fantastic diversity with the vocal effects. The drums are invigorating with distorted kicks and splashing snare hits, and, along with the face-melting basslines, create a "no mercy" intensity that won't go unnoticed at festivals.
An interesting thing about this song is that some parts of it are intimidating (most of it), and oppositely, some parts are transporting. With this melodic variety and structure, the song feels like it casts a spell on you. With this heater, Jiqui showed us that we have a lot to expect from him this year, and also in the future! If you cherish hard-hitting Bass music, then you will love this one without question! You may experience various emotions with this new Gud Vibrations Riddim Tearout banger, but above all, you will feel a serious adrenaline rush!
Stream Jiqui – Push Back on SoundCloud below!
Looking for more music like Push Back?
Check out our New Dubstep Essential playlist on Spotify, Apple Music, YouTube, and Deezer!