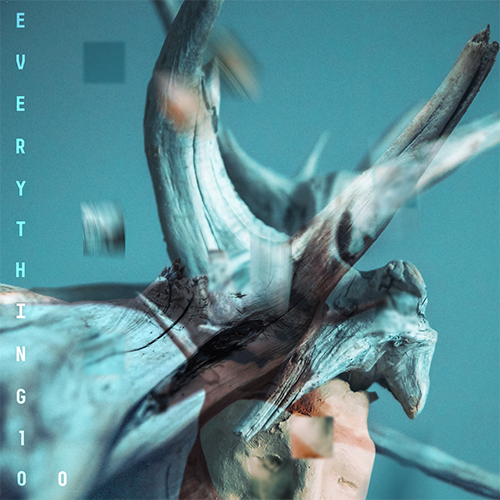 Out now is the next single from Germany's JAIME. The future bass producer will release his album in the coming months and has already dropped "Dreams" from it.
This time he has collaborated with Bdotissa, a skilled rap artist in his own right. Together, the pair stirs up an urban future bass meets hip-hop tune that has top-notch rhythmicality and texture.
"Everything 100" is the kind of track you will want in your playlists for the weekend ahead, and you can stream it in full below. Enjoy!
About JAIME 
It is summer, somewhere in the outback of south Germany. The whole country is sleeping whilst a green Chevi pick up is cruising over the winding roads through the Alps. Inside the car is this weird dude with a huge moustache – Jaime. It seems like he hasn't slept already. It's four o'clock in the morning and in the pale moonlight this guy gets a spooky touch. The car coughs and stops. Meditative, he's stepping out. Jaime is thinking: thinking about all the songs, the videos, the artists he was working with and what ́s coming next. Of course he knows what ́s coming next. It's his debut album. A piece of art which has been created together with friends and artists that became friends during the process. Each giving their special touch to this unmistakable and yet always new project. Music that delivers a very special feeling and gives you the taste of Jaime ́s very special lifestyle.
Jaime delivers electronic pop at its finest, technically mature yet fully authentic: Urban deluxe. Music made of pure energy. From Rap to R'n'B to Trap and everything that resonates in the rooms in between – a whole bunch of tracks with a unique style synchronise to a total artwork with a golden line.
With his solo project, the exceptional artist delivers a sound that seems to come directly from Berlin Friedrichshain – and yet the man with the impressively groomed moustache and the German accent lives and works in the Alps. So what? Jaime gets it, Jaime transforms the message of these times into sound: You are not in the city. The city is in you!
With this first album finished Jaime ́s ready to move this old green Chevi. It coughs, Jaime is pulling the choke and the journey starts!
Follow EKM.CO on:
Spotify
Soundcloud
Youtube
Facebook
Twitter
Instagram
Looking for music promotion?
Submit Here