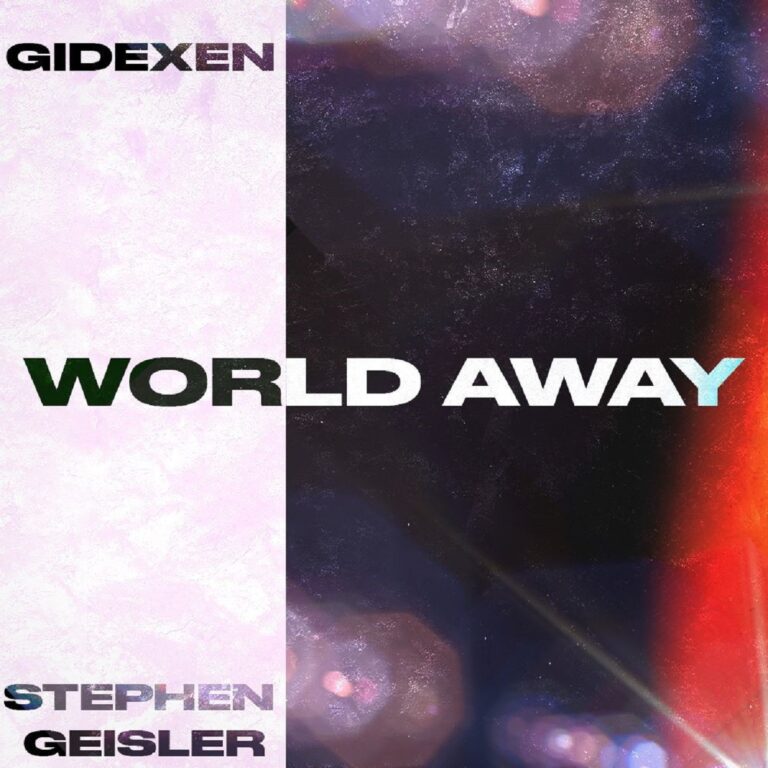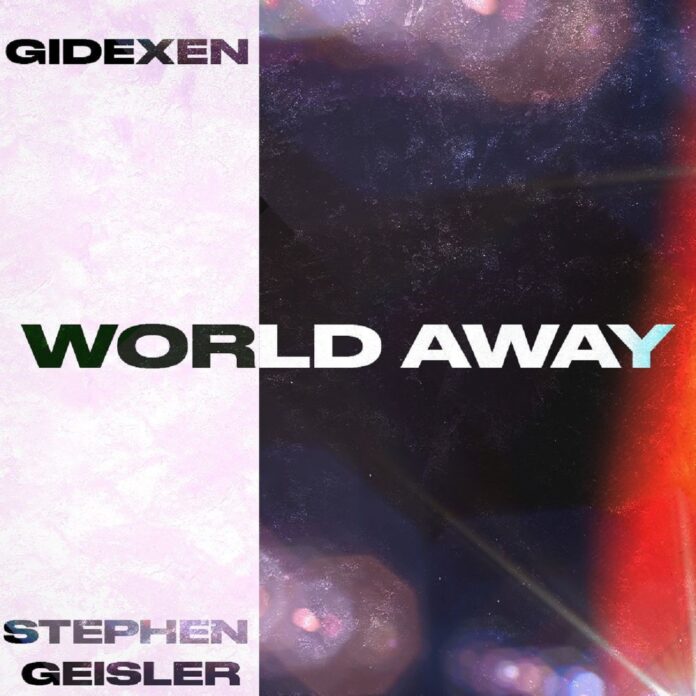 We reckon that 2021 will serve us with a new wave of EDM sounds. The recent collaboration between Gidexen & Stephen Geisler on 'World Away' is exactly that. Exploring the hair-raising dimension of the emotional DnB genre, this new Gidexen music displays the French artist's emergent style with true substance. The expressive and arousing atmosphere of this stirring release will tug at your heartstrings. Filled with lyrical allure, this tune is a hexing composition.
This new Gidexen music is the artist's second collaboration with Stephen Geisler, following the release of their Electro Pop meets Future Bass hitter, 'Obsidian'. Both artists have pulled the reins on instrumental and vocal sections of 'World Away' with restraint, leaving the listeners feeling completely unhinged. The melodically resonant elements roll over the deep timbre-like vocals, surfacing a multitude of emotional depth. The soul-stirring ambiance of this emotional DnB cut will heal the most wounded hearts and will allow you to warm yourself in the coldest of the nights. 
This emotional DnB song is filled with surprises along the way, plunging into banger like vibes with poignant drops and propulsive tonal textures. Gidexen unleashes an entourage of melting bass and churning synths which diffuses melodic yet crestfallen energy in the song. Whereas the sorcery of Stephen Geisler's voice evokes an enchanting spell that is undeniably impressive. The fervent fusion of warm keys with galactic sonic cadences adds a hint of distorted euphoria. This new Gidexen music is a marvelous mingle of soulful lyricality and piercing percussion that will bring you in a hyper sensitized zone.
It is safe to say that Gidexen is growing into a real powerhouse with every tune that he drops. With one impactful release after another, cue, 'Where Do We Go,' 'Fall Again' & 'No Place To Hide,' this talented producer has a knack for cinematic sounds and captivating sonic energy. Likewise, 'World Away' is an intense affair. This emotional DnB gem will take you away on a memorable ride!
Stream 'Gidexen & Stephen Geisler – World Away' on YouTube below!
Streaming Options:
Gidexen & Stephen Geisler – World Away Apple Music
Gidexen & Stephen Geisler – World Away Spotify
Gidexen & Stephen Geisler – World Away Soundcloud
Gidexen & Stephen Geisler – World Away FREE DOWNLOAD
Gidexen & Stephen Geisler – World Away Download
---
More About Gidexen:
Known for his very melodic yet intense sounding records, Gidexen has established himself as one of the most streamed melodic bass artists from France.
He has been releasing singles and EPs on the biggest labels and youtube promotion channels in EDM including: Seeking Blue, Proximity or Trap Nation. But since 2019, his focus switched to a more independent way of releasing music. His latest singles Afterlife & The Cure got over 1,5M streams within the first 4 months without any label.
His project started evolving after a very successful remix for Nurko's song Million Birds (Gidexen Remix) and some support from international DJs such as Martin Garrix, Jauz, R3HAB and Alison Wonderland.
With over 20 millions streams across all platforms, Gidexen has also secured some slots on Spotify's editotrial playlists such as Bass Arcade or Friday Cratediggers.