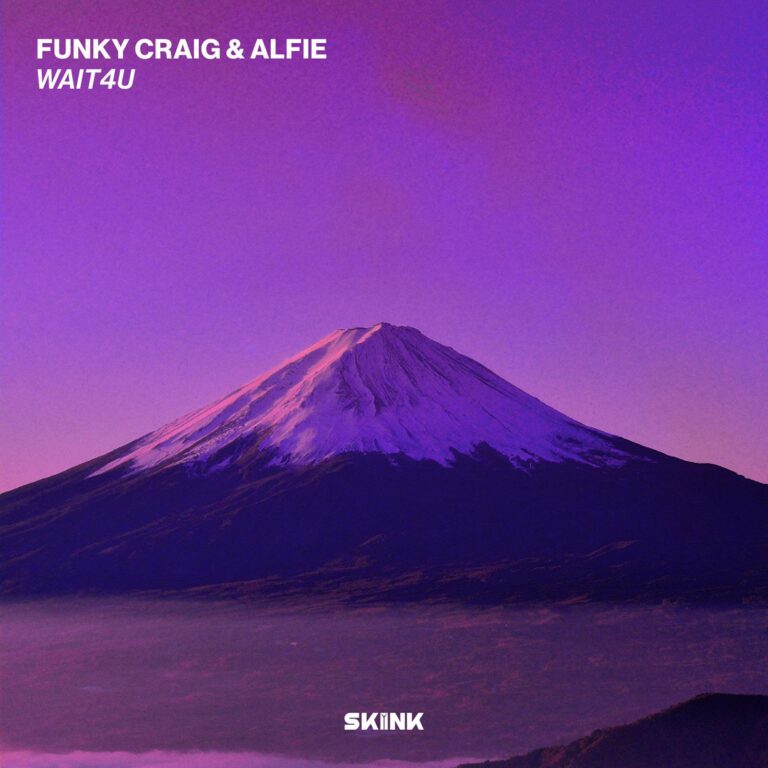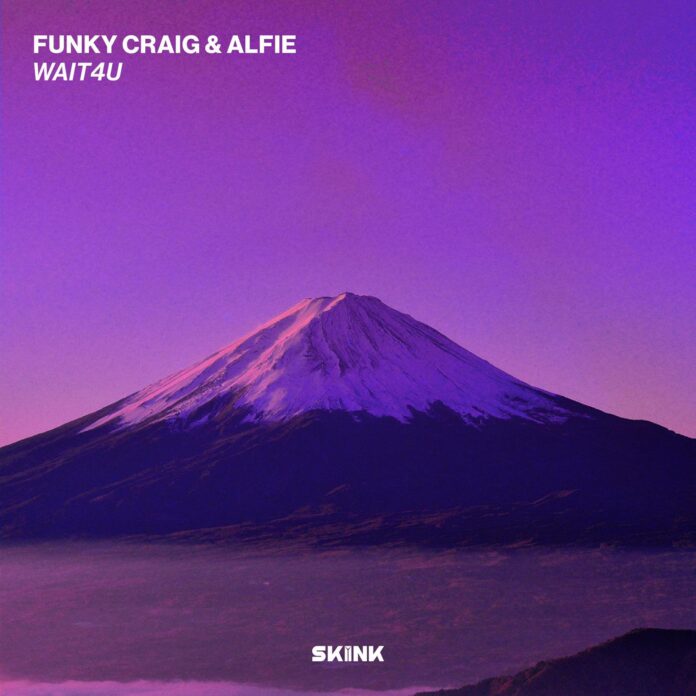 Funky Craig & Alfie kickstart the year with their new House track 'Wait4U'. The UK-based producer is known for his wide-range of influences and his varied production style. Armada, Mixmash and Barong Family are just some of the labels that have picked up his music. His track 'UK TING' and his collaboration with Rawtek on 'Shaka Zulu' put him on the international stage. The new Funky Craig music we heard last year was on-point and on-brand. The wild energy and ever-changing direction of his music has earned him this latest signing with SKINK Records; the offspring of EDM giants Showtek.

Maybe it's because the clubs are shut at the moment, at least in the UK, but 'Wait4U' is something different. It has the producer's fingerprints all over it but it's unlike the new Funky Craig music from last year. There's no assonant, distorted synth bass, glitchy edits nor any searing leads. Instead, there's a more controlled flow to this track. All the elements are harmonious and perfectly mixed. It's a high-energy groove rather than an all out stomper.
The intro features some pastiche, artificial strings that sound like they're from an early 2000's Garage track. Some vocal samples flutter around them before the mood changes when the drums come in. The up-front mix gives this track its vitality. When it drops, every element is simultaneously center-stage but nothing sounds crowded.
'Wait4U' is a really flexible track. Depending on where you hear it and the mood that you're in, this track could either be a dance floor filler or a living-room jam. This should work well for SKINK Records because a lot of people are stuck in their living rooms at the moment! This is a strong start for 2021, so stay tuned for more great House music!
Stream 'Funky Craig x Alfie – Wait4U' on SoundCloud Below!
Streaming Options:
Funky Craig x Alfie – Wait4U Apple Music
Funky Craig x Alfie – Wait4U Spotify
Funky Craig x Alfie – Wait4U SoundCloud
Funky Craig x Alfie – Wait4U FREE DOWNLOAD
Funky Craig x Alfie – Wait4U Download
More Streaming Options HERE.
---
More About Funky Craig:
Residing in the UK, FC is most-known for his signature, oriental-inspired sound. His music has been dominating festival circuits ever since his 2014 hit "Shaka Zulu." He has an arsenal of heavily-supported tracks on Confession, Mad Decent, Mixmash, and Armada. The biggest impact of all was his 2016 debut EP "Shadow Dragon," via Barong Family. Garnering support from nearly every big name in the industry, it's no surprise that Laidback Luke hailed him as one of the "brightest rising stars" on his label.