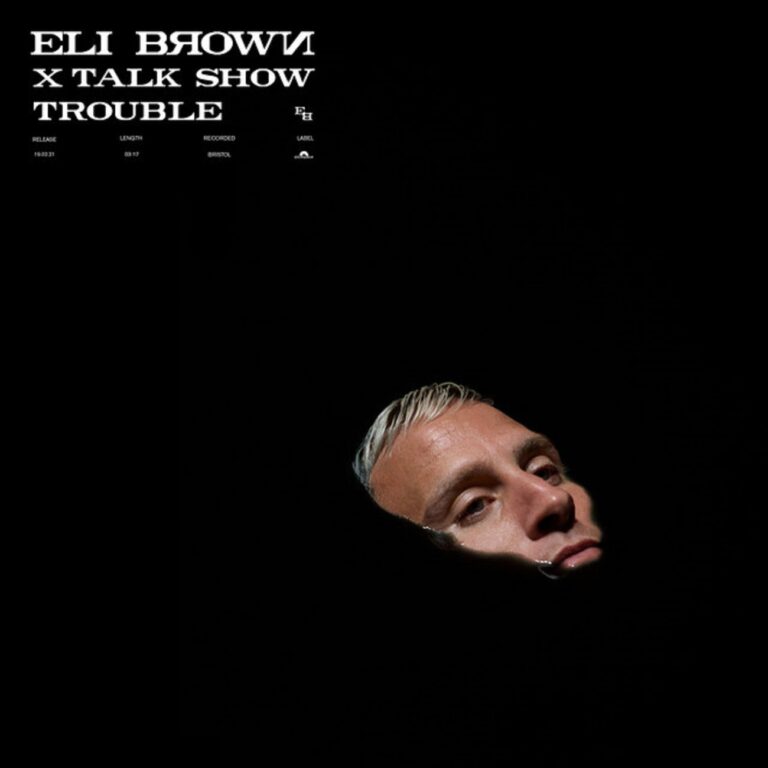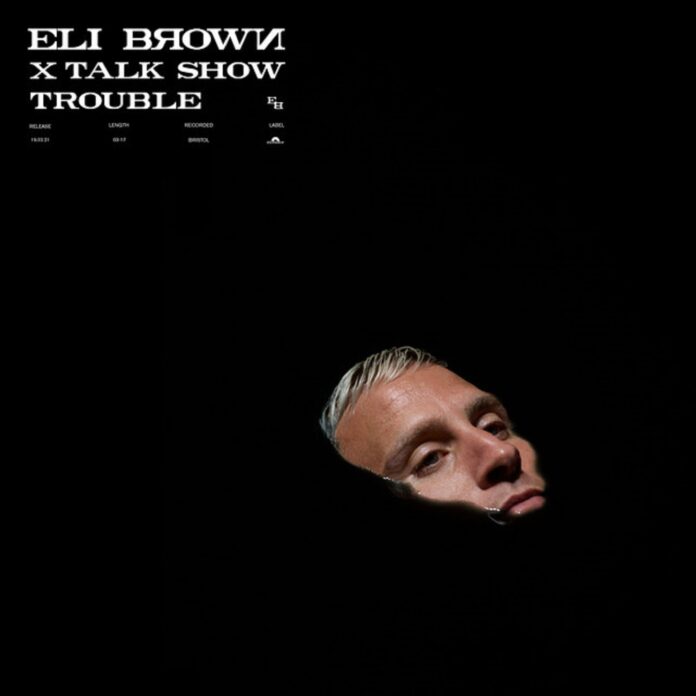 The Bristol-based producer, Eli Brown is known for his uncharted sonic escapades wrapped in the hues of darkness with releases like, 'Immortal,' and 'Desire.' This time, he is back with a high-octane joyride collaboration entitled 'Trouble' with south Londoner punk act, Talk Show. Released on Polydor Records, the Eli Brown x Talk Show collaboration will leave your heart in a conflicted state. On this new Talk Show music, the vocalist Harrison Swan unleashes snarling energy into the mix. This song is an impressive take on Acid Techno 2021.
'Trouble' by Eli Brown x Talk Show is a genre-defying delivery that will leave you stunned. Heavy on the bass but never overcrowded sonically, this song has breathtaking energy. This new Talk Show music fleshes out the powerful rhythmic attacks with roaring arrangements and a punchy Techno drive. On this Polydor Records issue, the intense yet skewed vocals mix well with strong and deliberate melodies and rich harmonies. The reverberating beats on this Acid Techno 2021 bring a buoyant pulse. Zapped with audacious fierceness, the clinging percussion on this song effortlessly blends with the riffs, mirroring an acrid plunge that is hard to ignore.
Rolled out via Polydor Records, 'Trouble' finds its grit in the variance of sounds. This Eli Brown x Talk Show song will flatter you with its catchy melodic lines, electronic synths, and vocal processing. The vocal chops on this Acid Techno 2021 tune give a cool mechanical and robotic vibe. The obscure and grim atmosphere of this track is treated with staccato melodies combined perfectly with spacey sounds.
This new Talk Show music is a razor-edged vocal stunner with mind-blowing and hair-raising instrumentation. 'Trouble' is spun with sinister and sullen magnanimity that will pull you into a euphoric black-hole. We can't get enough of this song and are excitedly waiting for Eli Brown to surprise us with his future releases. 
April 12th, 2021 update: The 'Eli Brown x Talk Show – Trouble' official music video just came out today! We are already falling in love with the track all over again, the visuals just match the energy and aura of the song perfectly. The cinematic visuals are sinister and just as enigmatic and mind-bending as the track itself. It is only April but we are confident to say that 'Trouble' will be the hottest Acid Techno track of 2021.
Watch the 'Eli Brown x Talk Show – Trouble' Music Video on YouTube below!
Streaming Options:
Eli Brown x Talk Show – Trouble Apple Music
Eli Brown x Talk Show – Trouble Spotify
Eli Brown x Talk Show – Trouble Soundcloud
Eli Brown x Talk Show – Trouble FREE DOWNLOAD
Eli Brown x Talk Show – Trouble Download
More Streaming Options HERE.
---
More About Eli Brown:
Eli Brown has rapidly established himself as an artist of real distinction in the house world, with his records making an immediate impact upon a flurry of the industry's biggest names: Carl Cox, Green Velvet, Fisher, Claude VonStroke, Black Madonna, Denis Sulta, Calvin Harris and Annie Mac, the latter of which selected an Eli Brown song twice to become the 'Hottest Record In The World' on her BBC Radio 1 show. Eli Brown's success on the radio and admiration from his peers has turned the attention of Dance Music royalty, Calvin Harris, as the pair have started to write music together. Their 'Moving' EP became the first collaboration on Calvin Harris' Love Regenerator series.
As diligent a DJ as he is a producer, Eli Brown traveled the globe in 2019 for his Come Together World Tour which included debut plays in Singapore and Japan as well as highly anticipated return visits to the U.S., Canada, Brazil and Ibiza
More About Talk Show:
London 4-piece, Talk Show, burst onto the scene at the beginning of 2019. Since their debut release Talk Show have gone from strength-to-strength, releasing their debut Ep "These People" to rave reviews. Capturing the imagination of new and existing fans alike with their unique pairing of raw, punk-inspired delivery, with melodic elements that hark to influences including The Cure. Offering up an exhilarating live show that pairs the stomping, brooding focus of Swann, with the wild, escapist energy of drummer Chloe MacGregor, bassist George Sullivan and guitarist Tom Holmes, Talk Show have well and truly set themselves aside as a band that mean business.
"One of today's hottest indie artists" – The Guardian
"Talk Show are a force of nature." – Clash Magazine.
"I genuinely believe that Talk Show are one of the most exciting bands about, they are Fresh and just what we need right now… go and get behind this band, go see em live, get those tickets, go stream they're music." – Jack Saunders BBC Radio 1
" This band are south London's answer to Fontaines Dc and not your average Indie band" – Chris Hawkins BBC 6 Music
---
Looking for more tracks like "Trouble"?