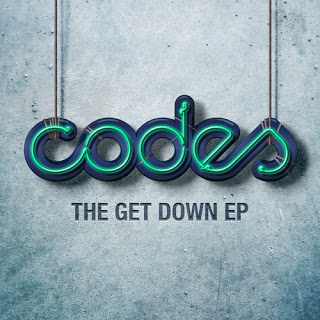 Hello everyone, my name is G∆GE. I am an NYC based producer, DJ, and promoter. I have become friends with the creator of this amazing blog over the past year by sharing material with them to publish from various artists I am close with. I was approached about doing my own segments on here and was elated to do so. I am not the best writer in the world by any means so most of my articles will be primarily tracks that I deem worthy to get attention from the public.
For my first post I thought I would put you the readers of this blog onto a local NYC talent that has been doing big things for a while now, and I actually got to recently meet up with while enjoying the Bart Bmore + GTA + Destructo show at Webster Hall NYC. His name is Codes, and is an absolute awesome down to earth person to meet which is not always the case with artists these days. Some of you may know him from his Nas – Original Don (Codes NYC Moombah Remix) that he put out.
Nas – The Don (Codes' New York City Moombah Remix)
So we got to talking and it turns out he has a new EP coming out and he sent me a couple links to share with you all. So with out further hesitation, I present to you the Codes – Get Down EP teaser mixed by Craze! As well as some other joints he sent me that I was thoroughly impressed with!
Codes – Get Down EP teaser mixed by Craze
Codes – World Rulin' (Moombah to House)

Codes – In Your Brain

On top of getting ready to release this amazing EP, Codes has also been added to the Girls & Boys NYC NETSKY LIVE show at Webster Hall NYC on April 12th which also features a performance by Valentino Khan. The face book event page is here 
Girls & Boys FB Event Link
. You may also find him on his Official Website 
www.djcodes.com
 or follow him on twitter 
@CodesHouse
.