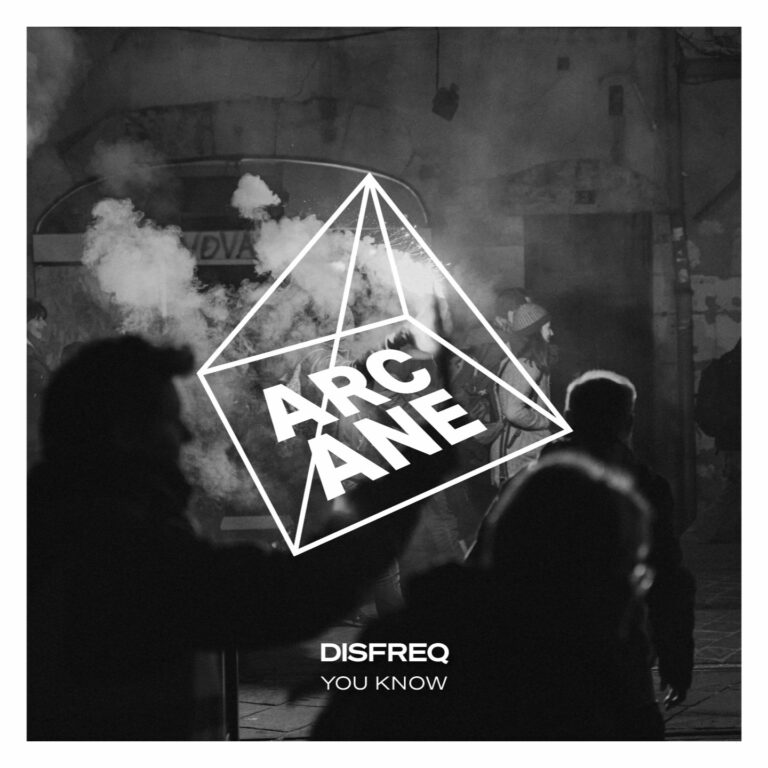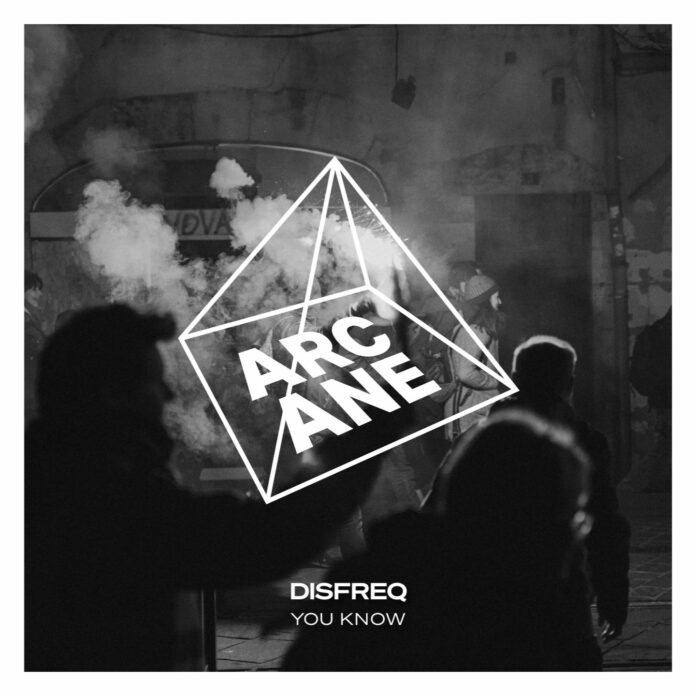 With a fitting St. Patrick's Day of 2023 release, the Irish tandem Disfreq have brought forth their new release titled You Know, a new catchy Acid Techno track on Eli Brown's record label Arcane Music, that will be part of an upcoming EP that will go by the same name along with two other songs. The EP's self titled track, You Know, will be sure to let its presence be known at all upcoming Techno raves and festivals.
You Know opens with a solitary standard boots and pants style beat for several measures. Eventually, the vocal hook fades in and etches its way into your brain. The hook accordingly consists of the phrase "Dirty rocking that nasty, you know, the funk!". We get a brief teaser of the bassline shortly before everything drops out with the exception of the hook and the claps from the groove. Furthermore, this starts an impressive building process using only the hook layered on top of itself three different ways.
Thereafter, the party hits full speed as the beat returns accompanied with warm and scratchy saw-toothed bass lines. Continuing its momentum from before is the vocal hook and its many layers on top of the bass before clearing way for a new bendy melody from a mid ranged acid synth lead with fast portamento. Thereupon with all remnants of the song now introduced, the remainder of the track consists of well balanced maneuvering of all the ingredients with different combinations throughout it.
We are only in the first quarter of 2023 and Disfreq has been very busy with the new song You Know being their second release of the year following their first full album Picture which was released by Solumun's Diynamic Music label back in late January. The You Know EP, released through Eli Brown's record label Arcane Music, continues that precedent set by Picture of bringing forth cutting edge catchy Acid Techno music in 2023. Disfreq is definitely a gift that keeps on giving all year long!
Stream Disfreq – You Know on Spotify below!
---
Looking for more music like You Know?