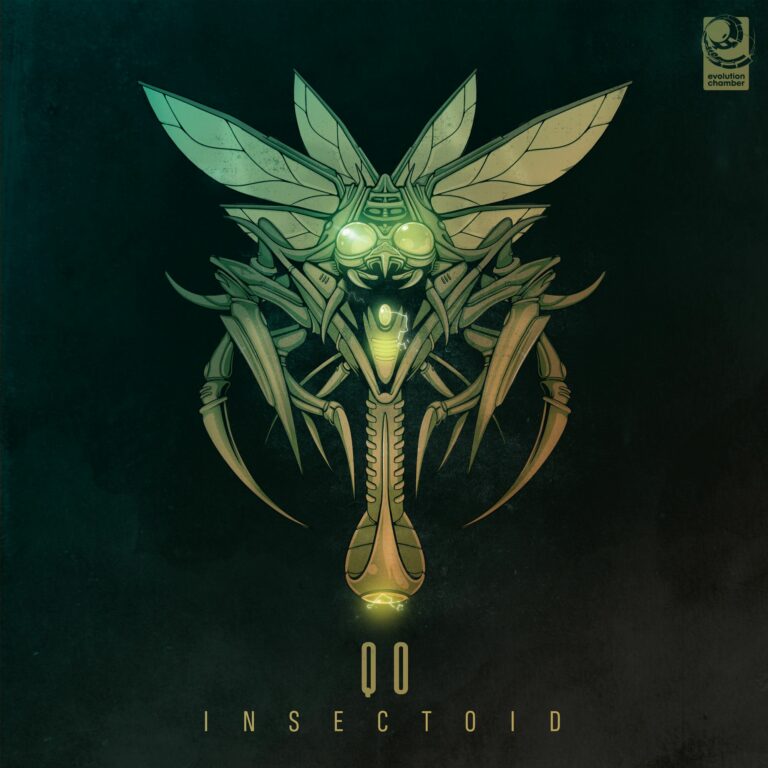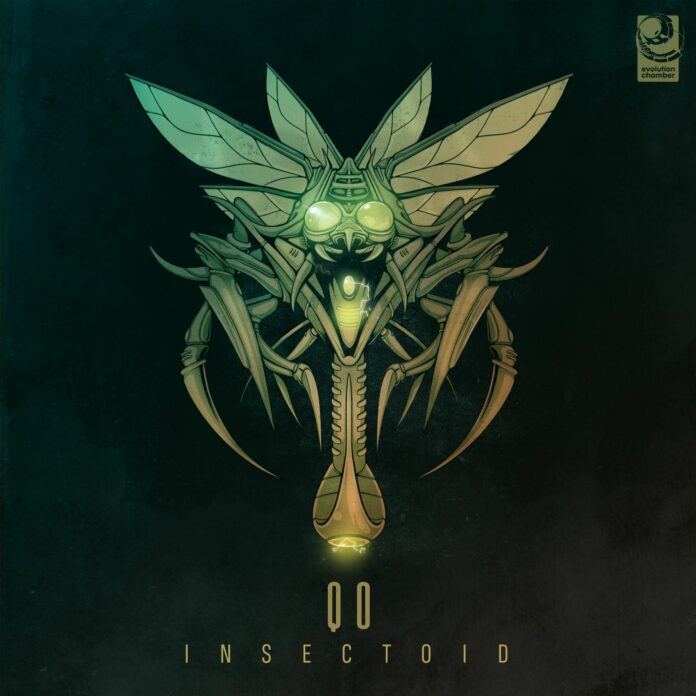 Bringing a resume of over 20 years of experience in the Drum and Bass music world, Peter Vicher continues to broaden the horizons of the dark peak time neuro scene under the moniker Qo. Premiering on Data Transmission, Insectoid, the new Qo & Evolution Chamber DnB song for 2023 takes the listener on an intense flight from the point of view of a six-legged bug-eyed monster.
The track opens with an industrial drone of ambiance. Developing through it is the persistent thought that accompanies the six-legged creature throughout its journey of "This ain't good". The thought pulses through the introductory rumbling ambiance. Insectoid then takes to the air to get away from this impending doom haunting its now intensifying thoughts. This is brought about with a dramatic build-up rife with moving high-pass filtered subs and multiplying kick drums. While in flight, the steady and constant sixteenth-note hi-hats represent the fast flapping of the creature's wings. Additionally, swelling sharp synths invade the air space changing up the creature's flight angle to get out of harm's way.
Meanwhile, the flight scenery changes to indoors as it tunnels its way using a mid ranged synths pulse like an echo in tight quarters. Simultaneously, the loss of the higher frequency noise also contributes to that claustrophobic indoor feeling. At the track's midpoint, the flight pauses as if the creature was catching its breath while taking cover. Accordingly, you know that it is not out of danger as the thought "This ain't good" continues to resonate and build. Once again, it takes flight repeating the previous cycle of moving between various outdoor and indoor arenas all the way to the tracks end.
With its premiere on Data Transmission, Insectoid is the first dark peak time neuro Drum and Bass song by Qo in 2023 and continues a great start to the year for the Evolution Chamber music label that also includes the well-received single Unforgiven from Joe Ford and KNARS as well as bringing on Scottish DnB artist Ekwols exclusively to the label.
Stream Qo – Insectoid on Spotify below!
Looking for more music like Insectoid?