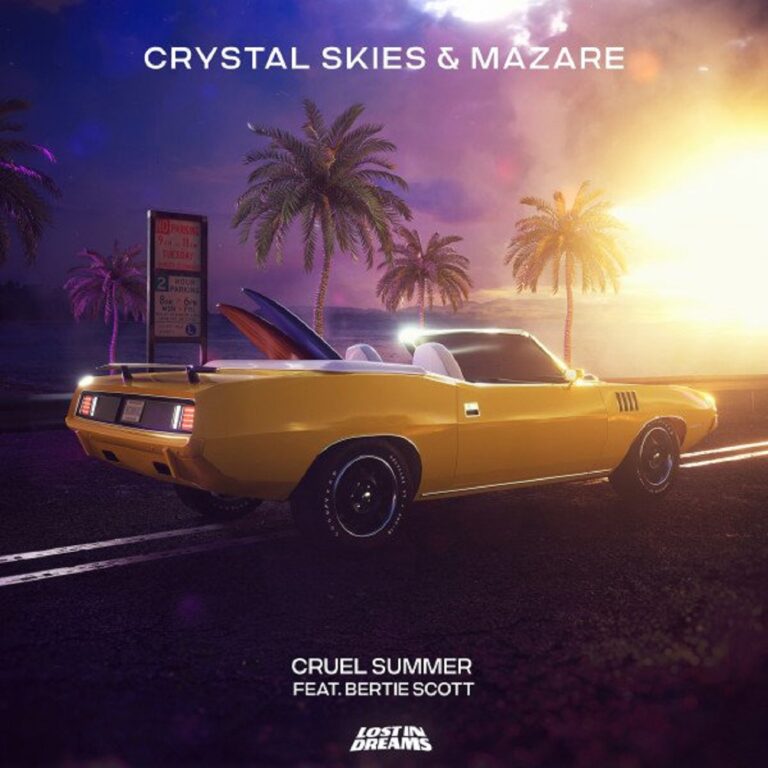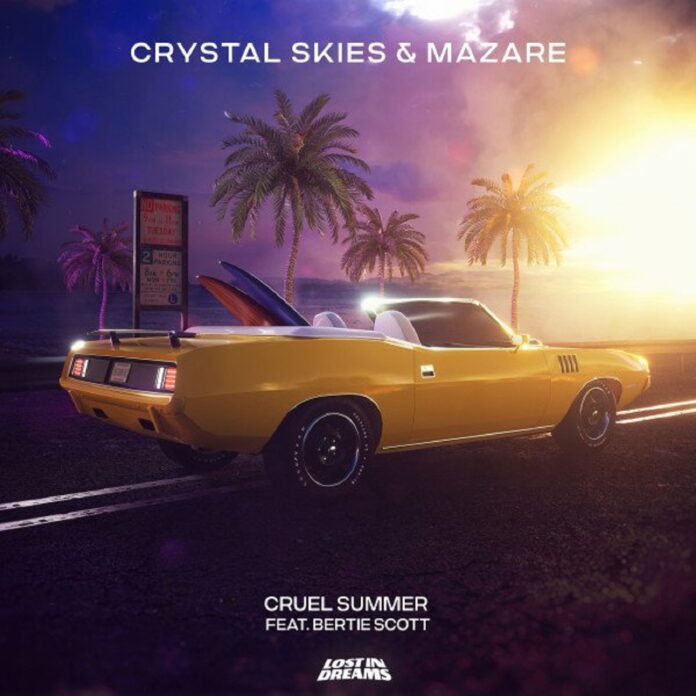 With releases like, "Like Water," "Foolish Of Me," and "Wait," Crystal Skies never disappoint when it comes to dropping emotionally charged bangers. The group is widely known for its unique melodic bass sound which incorporates the elements of both Dubstep and Future Bass. They have now teamed up with Mazare to drop a beatific tune entitled, "Cruel Summer." The collaborating artists have merged their signature styles flawlessly, which is what makes this song so legendary. "Crystal Skies & Mazare – Cruel Summer" featuring Bertie Scott is the type of tune you will never get tired of listening to no matter how many times you replay it. This new Mazare music feels like a breath of fresh air that will enliven your soul.
"Cruel Summer" just hits differently! Crystal Skies & Mazare have designed the song's structure so brilliantly that it will instantly warm your heart. And to add more flavor to this new Mazare music, they invited Bertie Scott to sing on it which just makes the tune so incredibly blissful. "Crystal Skies & Mazare – Cruel Summer" opens with Scott's honeyed vocals layered over smooth chord progression before the track starts to build towards its first drop. When the big moment finally comes, you are welcomed with a powerful Future Bass drop. The song then breaks down, allowing Scott to calm your nerves with his soothing vocals. As the track proceeds towards its second drop, things start to become more intense. The mellifluous lead and rolling basslines in this section work like magic, transporting you to an ethereal realm. You will be taken aback by how effortlessly the trio fused the elements of Future Bass with liquid Drum and Bass.      
Both Crystal Skies & Mazare know how to tell a story with their music. And "Cruel Summer" is a perfect example of that. Released on Lost In Dreams, the same label that has issued anthems like, "Dream" by Kaivon, "Wisdom" by Haywyre, and "Knock On Wood" by Rival & Highlnd, this track is highly addictive. You can now stream "Crystal Skies & Mazare – Cruel Summer" featuring Bertie Scott on YouTube below. You can also find more streaming options HERE! 
Stream "Crystal Skies & Mazare – Cruel Summer" on YouTube below!