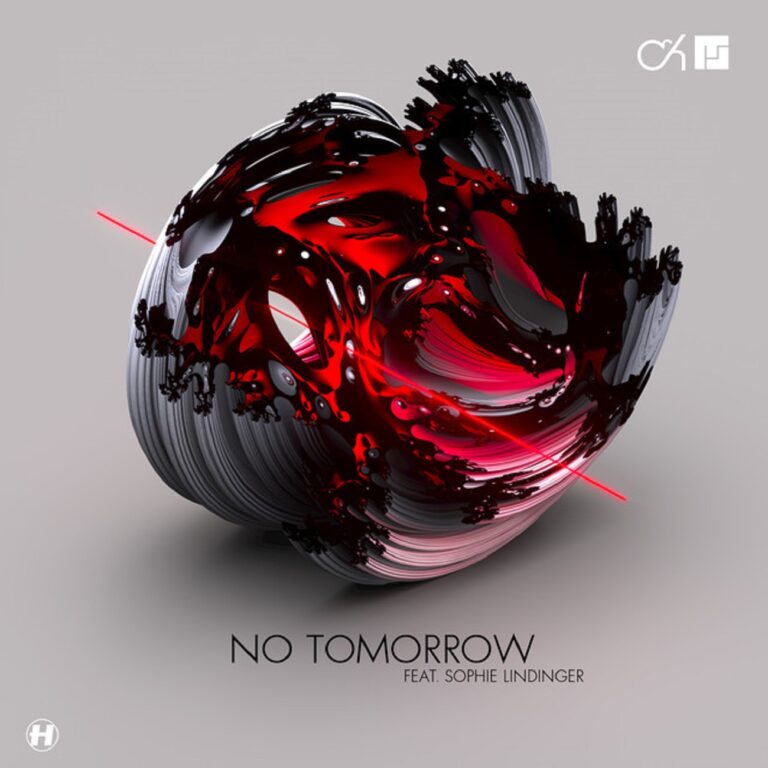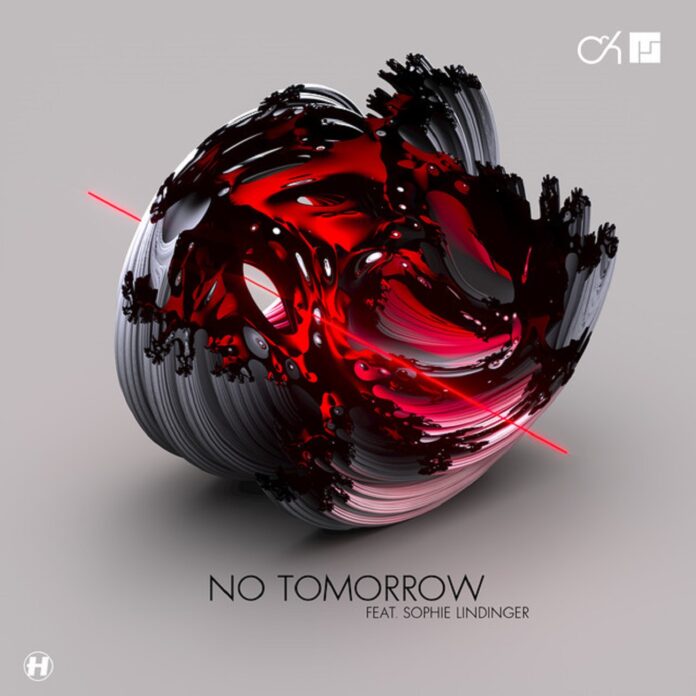 Issued by Hospital Records, 'No Tomorrow' brings an exquisite yet smashing barrage of Austrian talent under one roof. With three of the most dominating talents on the helm, this stunning track from Camo & Krooked along with Mefjus totally pushes the limits of the Drum & Bass genre in tangible directions. Featuring Sophie Lindinger on the vocal, she pulls in an eerie ambiance with a sly rawness and radiating sonority. Followed by the success of 'Kallisto,' the latest collaboration from Camo & Krooked and Mefjus, 'No Tomorrow' has defied all expectations with a formidable production. It is an intense, wreaking havoc release that will push the listeners to a limitless ecstasy.
'No Tomorrow' oozes brilliance as it launches with sultry vocals while the mind-bending bassy elements gradually augment and amplify in the background. The variance of sounds between smooth tones, catchy melodic lines, heavy synths, and vocal processing make for a flawlessly resonant affair by Camo & Krooked and Mefjus. This amazing song features undulating sound design and reverberant vocals and the result is an outright banger. The flow of this Hospital Records release is addictive and intoxicating, to say the least. This song is just as legendary as their previous release, 'Ember' which they performed live at the Red Bull Symphony with Christian Kolonovits.
On 'No Tomorrow,' Camo & Krooked and Mefjus have featured staccato melodies over spacey elements and synchronous drums with orchestral arrangements that create a grandiose and epic atmosphere. The fleshy use of the bouncy bass and fast-paced elements build the instrumentation for devastating drops. The production value is at an elevated level with a well thought out process that hype-up the energetic vibe of the tune. The understated flow of beats in this perpetually oscillating track is captivating for the fans. This song shows modern facets of cadences intermingling with Sophie's vocals to create a sonic atmosphere.
Released via Hospital Records, it is a solid banger designed to get the crowds raving hard. The natural progression of the melodic arrangements is tailored to magnify the impact of the track as this cut is a work of true genius. 'No Tomorrow' is a mood-changing tune that will completely hook you. It is an outstanding track that the listeners will cherish for its magnetic and storming quality.
Stream 'Camo & Krooked x Mefjus – No Tomorrow (Original Mix)' on YouTube below!
Streaming Options:
Camo & Krooked x Mefjus – No Tomorrow (Original Mix) Apple Music
Camo & Krooked x Mefjus – No Tomorrow (Original Mix) Spotify
Camo & Krooked x Mefjus – No Tomorrow (Original Mix) Soundcloud
Camo & Krooked x Mefjus – No Tomorrow (Original Mix) FREE DOWNLOAD
Camo & Krooked x Mefjus – No Tomorrow (Original Mix) Download
More Streaming Options HERE
---
More About Camo & Krooked:
Austrian drum'n'bass duo Camo & Krooked were founded in 2007. Both Camo (born Reinhard Rietsch on April 23, 1983 in Salzburg) and Krooked (born Markus Wagner on July 31, 1989 in Lilienfeld) had been active since 2002, before they teamed up and released their first singles from 2008 onward. Their first album, Above & Beyond, was released in 2010 and introduced their blend of drum'n'bass enriched with house, dubstep, and fun. At that year's Drum & Bass Arena Awards, they won the Best Newcomer DJ award. Their sophomore album, Cross the Line, appeared a year later on Hospital Records, and a remix album, Between the Lines, followed in 2012. With the release of their third studio album, Zeitgeist, in 2013, Camo & Krooked made their debut in the Austrian album charts, coming in at number 22. The duo became well-known for their patented "anti-drop" style, and their profile gradually increased as they performed all over the world, released a slew of singles, and turned in numerous remixes for everyone from Metronomy to Lana Del Rey. Their fourth album would not appear until 2017, as they toiled to create a fresh sound. Entitled Mosaik and released on Ram Records, it was pop-oriented and melodic, stadium drum'n'bass stripped back to its essence. The single "If I Could" featured previously unknown British singer Joe Killington. ~ John D. Buchanan, Rovi
More About Mefjus:
Based out of Linz, north Austria, Martin Schober is a singular protagonist at the forefront of this beguiling game we call drum & bass. He likes hip-hop, skateboarding, schnitzel, Leibniz biscuits and long walks in the sunset, but he's most respected for how he traipses across electronic music's wildest terrains with total boundary abandonment… And is regarded as a leading influential new-gen figure in the genre.