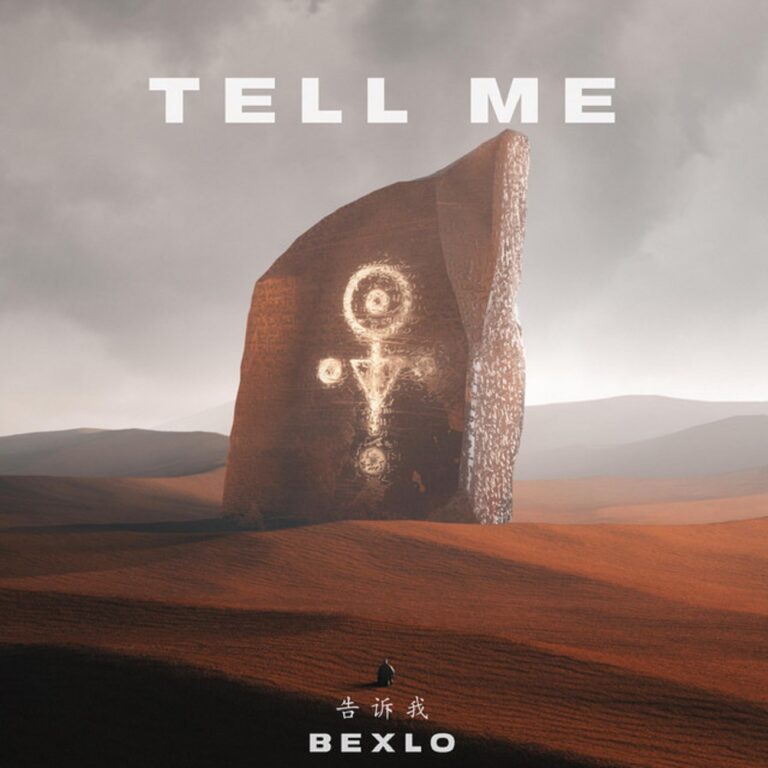 We are always excited whenever new Trap music comes out. This time, it's the impressive single titled 'Tell Me' by BEXLO. It is a resonant song with a sensuous vibe that the bass music fans will absolutely dig. The artist has weaved a smooth and symphonic beginning which intensifies into a hard-hitting melody with hints of bright and ambient elements. His previous release 'I Can Feel' was a vibrant tune, and his latest track, 'Tell Me,' is as rich if not more. If anything, this song is a clear indication that BEXLO has so much to offer. About the track, he quotes:
"The song was written on one of those days in the studio where everything just kinda clicks and seems to work together. It was a few months ago when the entire world was going into lockdown and the darker moods in 'Tell Me' are a product of the surrounding uncertainty at that time."
'Tell Me' by BEXLO shines with the power of intense thumps and its dynamic flow. This new Trap music will definitely fascinate the listeners with its shimmery and sparkling melodic opening. The captivating attraction of the track is its rousing rhythms that churn with marvelous vocals, creating a cosmic aura throughout. The artist has put his laudable skills together to carve his own mesmerizing auditory realm. It is an intriguing song that many bass music fans will instantly add to their playlists. This track is produced with gorgeously mellisonant synths and a driving pulse, as well as a great build that keeps the overall energy level rising.
BEXLO has completely aced the track 'Tell Me' by polishing it with excellent kaleidoscopic sound design. This new Trap music track features banging percussion that perfectly complements the shifting melody, adding a cheerful vibe to it. On this enticing song, the artist has infused his signature style in concocting the orchestral elements, giving the bass music fans a new top-shelf banger to cling on to. The track contains cohesive basslines and fervid pad work that makes it an extraordinary club weapon.
'Tell Me' is packed with outstanding melodies and fine production skills, it is pleasantly overwhelming and allows eccentric sonic patterns to come through with clarity. BEXLO has uniquely assembled the song with undulating harmonies. 'Tell me' is a stepping stone for BEXLO and we look forward to more grand stuff from him.
Stream 'BEXLO – Tell Me' on YouTube below!
Streaming Options:
---
More About BEXLO:
BEXLO is a new, genre-bending, Glasgow based electronic project with a focus on creating songs that mix epic emotional breakdowns with hard-hitting drops to 'make people cry' (in a good way). Behind this moniker lies 20-year-old producer and multi-instrumentalist, Ben Logie. Taking influence from the likes of Droeloe, Vincent and Juuku, BEXLO's style is a bold new reimagining of the trap genre.