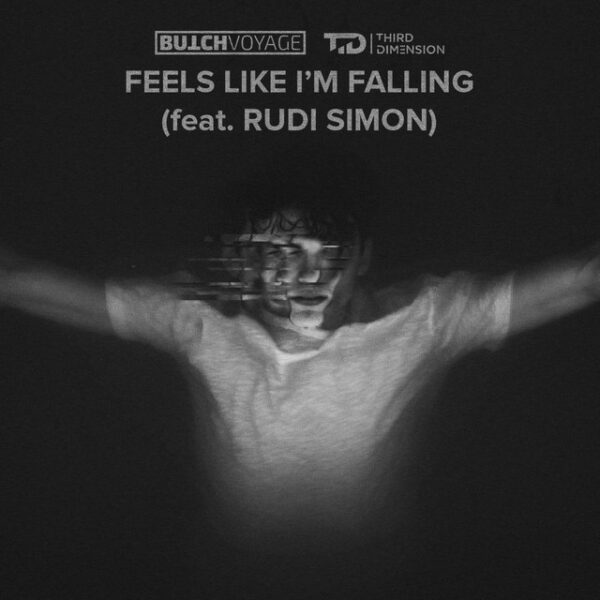 ButchVoyage & Third Dimension have come together to bring us the huge Progressive House free download – 'Feels Like I'm Falling'. ButchVoyage are a German production duo and Third Dimension are a German production trio. Combined with the Rudi Simon vocal, that makes six artists on just one track! For all that effort, you'd expect something huge and with this release, that's exactly what you get. If you listen to this new Third Dimension music with ButchVoyage, then hopefully you'll understand why they've been tapped as some of the most promising up and comers from Germany.
'Feels Like I'm Falling' is big on atmosphere. A lot of that is thanks to the Rudi Simon vocal. His voice is dreamy and airy and it fits perfectly with the huge synths and textures in the intro. The track drops and it has an energetic groove but a dark melancholic mood. It might not be as cheerful or as upbeat as some other Prog House but it definitely pushes the boat out in terms of sound design. There's a Deep House-style bass riff and an arpeggiated lead that dance around each other. ButchVoyage & Third Dimension have carefully selected every sound to match the Rudi Simon vocal. They've finished it off with a pulsing, driving rhythm and the result is fantastic.
The best part about this new Third Dimension music with ButchVoyage is that it's free! This will be our first Progressive House free download this year and it couldn't be a better one to start with. These young producers have a lot of time to wow us with more of their music so expect big things in 2021! Grab yourself a copy and listen via the links below!
Stream 'ButchVoyage & Third Dimension feat. Rudi Simon – Feels Like I'm Falling' On SoundCloud Below!
Streaming Options:
---
More About Third Dimension:
In 2011, the three friends from Karlsruhe, Germany realize their idea of forming a house music trio. In the early stages their mix tapes of their own "Soundbreak" series, including their own mash ups and edits mixed with the freshest releases of house music really catch on. Published on world-renowned electronic music blogs they receive solely positive feedback. At the same time, they make a name for themselves in their hometown Karlsruhe with bookings in the most prestigious clubs. The three friends easily make the crowd fall for their charm and chime. With their impelling beats and excellent mix of symphonious and pumping sounds, they conquer every dance floor and turn the night into an unforgettable musical experience. Their latest track ButchVoyage & Third Dimension – 'Feels Like I'm Falling' is out now!
With the latest releases always on their radar, they bring music "from the store straightly to the turntables" and therefore pull off deejaying red-hot music before anyone else does. Soon they get booked to bigger festivals throughout Germany followed by first international appearances in Brasil and Romania and their own event brand "Electronic Invasion". In 2016, they start releasing their first original tracks, which are featured by various international touring DJs followed, by other highly anticipated releases. New third Dimension music out now!
More About Rudi Simon:
Rudi Simon (full name Rudi Simon Hoppe) is a London-based writer, producer, remixer & vocalist.
Recent releases have been selected for Spotify's Night Rider platform playlist as well as dance channels such as Thrills, Mr Revillz and Future House Cloud. His latest track with ButchVoyage & Third Dimension is out now.
---
Looking for more tracks like "Feels Like I'm Falling"?