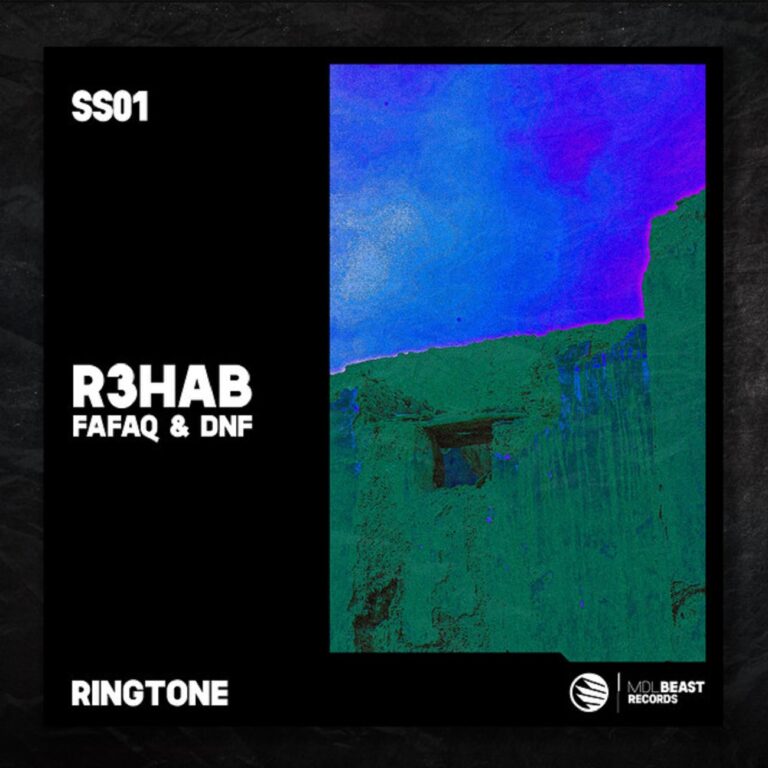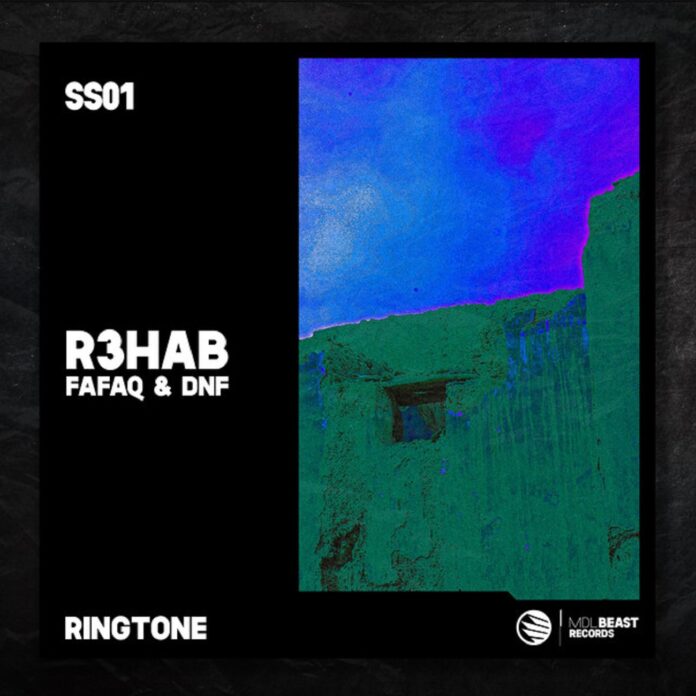 With songs like 'Fendi,' 'Ones You Miss' and 'Am I the Only One,' R3HAB is on a roll. Having already established himself as one of dance music's finest acts, he always surprises fans with his exciting tunes. This is one of the reasons why EDM enthusiasts always look forward to his releases. The Netherlands native has now collaborated with Fafaq and DNF to produce a really special tune called, 'Ringtone.' R3HAB x Fafaq x DNF – Ringtone gives off a futuristic vibe thanks to its highly creative sound design. The track is out now on all music streaming services via MDLBEAST Records. This R3HAB Tech House tune is pure fire and showcases his talent as a bonafide hitmaker. This is what he has to say about the track:
"I've been working on this record for so long, and I'm so happy it's finally seeing daylight. 'Ringtone' has all the pieces to be an actual banger with its compelling melody, bassline, and modern tech influences, which combine to create an escape into a virtual reality. I'm honored that it is being used to announce the launch of MDLBEAST Records and their debut album, which has features from top tier artists lined up. I can't wait to play 'Ringtone' in front of big crowds, but until then, I hope it inspires you to forget your worries, get up, and dance."
R3HAB x Fafaq x DNF – Ringtone is a solid effort by the trio. The song opens with rhythmic kick drums coupled with some percussive elements before the sub-bass is introduced along with robotic vocal snippets. This is the moment where you might find the track reminiscent of 'Internet Friends' by Knife Party. The track then builds slowly towards the first drop and when it finally hits, you will be taken aback by the sheer insanity of this banger. Dirty bassline along with groovy synths will take hold of you, compelling you to give in to the infective energy of the song. Issued by MDLBEAST Records, the tune continues to wow the listeners with its cracking aura. The second drop section of this R3HAB Tech House slapper increases the overall intensity of the track, making it impossible not to move to the beat.
'Ringtone' is an explosive tune that has caught us by surprise. Presented by MDLBEAST Records, this track can easily become an instant party starter thanks to its many uplifting moments. R3HAB x Fafaq x DNF – Ringtone is a song you cannot resist playing while working out. After all, it is an energetic cut that surely will make your gym session fun.
This R3HAB Tech House anthem is exactly the kind of track that we were craving for. Rolled out on MDLBEAST Records, it might just become the ultimate banger of summer 2021! 
Stream 'R3HAB x Fafaq x DNF – Ringtone' on YouTube below!
Streaming Options:
R3HAB x Fafaq x DNF – Ringtone Apple Music
R3HAB x Fafaq x DNF – Ringtone Spotify
R3HAB x Fafaq x DNF – Ringtone SoundCloud
R3HAB x Fafaq x DNF – Ringtone FREE DOWNLOAD
R3HAB x Fafaq x DNF – Ringtone Download
More Streaming Options HERE.
---
More About R3HAB:
Fadil El Ghoul is a DJ and producer of Moroccan descent, professionally known as R3HAB. To date, his work has collected over three billion Spotify streams, making him the most-streamed Dutch artist abroad and cementing him as one of Spotify's top streamed artists.
R3HAB's visionary remakes have collected endless attention over his career. His iconic song 'All Around The World (La La La)' has been certified gold and platinum in almost twenty countries. His track with GATTÜSO – 'Creep (mint Singles)' – collected 60 million streams in eight months. On top of this, R3HAB has created remixes for the likes of Rihanna, Drake, Taylor Swift, Calvin Harris, The Chainsmokers, Lady Gaga, and more.
But R3HAB's work is not limited to remixes. He is an avid collaborator, working with artists across genres to craft hits that appeal to any listener. For the epic thrillseeker, 'Flames (with ZAYN)', the former One Direction frontman, and U.K. DJ/producer Jungleboi is the song to start with. For a feel-good mood, 'Good Example (with Andy Grammer)' or 'Be Okay (with HRVY)' are the way to go. For Latin dance lovers, 'Bésame (I Need You) (with TINI & Reik)' is a good place to begin. For a night at the clubs, turn on 'One More Dance (with Alida)'. For a chill weekend, 'Ones You Miss' is a great choice.
In 2020 alone, R3HAB celebrated more than 50 releases and 900 million Spotify streams, and with his release R3HAB x Fafaq x DNF – Ringtone, he is not slowing down in 2021!
More About Fafaq:
Fafaq constantly experiments and seeks for inspiration, while trying to overcome the boundaries of various genres. He passionately discovers new music territories. Originally from Poland, Fafaq was smitten by music since he was a kid. He spent every spare moment on composing his own tracks, creating unique styles and improving DJ techniques. Music became his hobby, a way of living professionally and also a field for constant exploration. He has recently played on the biggest events & festivals through the last few years, including Tomorrowland on top.
His melodic signature like "Tiger" (together with R3hab and Skytech) or bassline's based electro monster "Indigo" and "Fever" (together with Yves V and Skytech) were supported by the biggest artists like: Tiesto, Martin Garrix, R3hab, Nervo, Sander van Doorn, W&W, DVBBS to name but a few. Beside that he had successful collaboration with Firebeatz "Sir Duke" and Jordy Dazz "Jumbo" played in every set by Calvin Harris. One of his latest songs "Stay" was featured as the main theme of Tomorrowland Unite 2017, after that he released an instant future house song "Teenage Crime" featured in Tomorrowland Winter 2019 after movie and a collaboration with MOTi "ICE" which gained big support from biggest DJs in the industry. With his latest release R3HAB x Fafaq x DNF – Ringtone, 2021 is looking to be a big year for Fafaq!
---
Looking for more tracks like "Ringtone"?