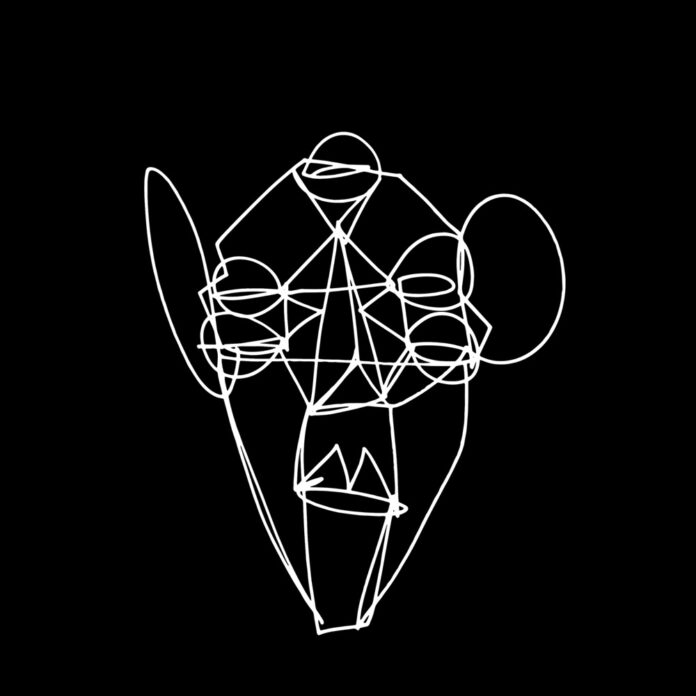 BLEEP BLOOP is famous for his abrasive, in-your-face type of music that causes complete havoc on dancefloors. His unique and aggressive brand of music has found him fans from across the world and has even gained support from huge EDM superstars like DJ Craze, DJ Shadow, 12th Planet, and Boyz Noize. He is most popular for his releases, 'All I Wanna Do,' 'K-9 Unit,' 'Roll My Blunts' and 'How's This?' all of which have been streamed hundreds of thousands of times on different audio streaming platforms. He has now put out a new track with Goon Des Garcons on Dome of DOom called 'F12.' This track is an excellent Leftfield Bass meets Hip Hop track that will awaken the beast in you.
'F12' is a fierce track by BLEEP BLOOP and features vocals from one of the top MCs in the game right now Goon Des Garcons. This song stands out from other bass-heavy heaters as it contains unique and next-level sound design fused with hard-hitting beats, making it a great festival-friendly anthem. It offers crunchy basslines and distorted synths layered over Garcons' impressive flow that will make you headbang without even realizing it. Issued by Dome of DOom, this track will definitely trigger some gang signs and might even cause some riots!
The solid connection between BLEEP BLOOP and Goon Des Garcons really resulted in exceptional work on 'F12.' It is a stomping bass track that compliments the duo's respective talents and builds an electrifying aura that will definitely start mosh-pits. The beauty of this song lies within the heavy beat, shrilling synths, and mechanical basslines. This Dome of DOom's release is truly mind-blowing and will easily intensify the atmosphere at festivals.
'F12' is a powerful Leftfield Bass cut that with its frenetic energy will get the crowd pumping fists in the air. It offers a mystical vibe, and don't forget about the lethal rap flow of Goon Des Garcons that makes the track extra catchy. Released on Dome of DOom, it is one of the finest tracks dropped by BLEEP BLOOP and we won't be surprised if this tune goes on to dominate the big festivals once this pandemic is over.
Download 'BLEEP BLOOP – F12 (feat. Goon Des Garcons)' HERE and stream the song on YouTube below!
Connect With BLEEP BLOOP:
Join Us On:
More About BLEEP BLOOP:
Bleep Bloop's musical world is one of stripped back, bass-heavy beats paired with stark, surreal soundscapes. Aggressive and off the wall sounds weave in and out of heavy drums as he blends genres into a low frequency style that works as well at a festival as it does in your headphones.
Bleep Bloop has earned the support of distinguished artists such as DJ Shadow, 12th Planet, DJ Craze, ƱZ, Kode9, Boyz Noize, Minnesota, Herobust, and G Jones, to name just a few. He has performed at sold out shows in flagship venues across the country alongside DJ Shadow, Cashmere Cat as well as Low End Theory (LA). His music has been broadcast on BBC Radio1, Diplo and Friends, Rinse FM, and on every continent except for Antarctica (maybe).
"Angular, brutal and barbed with a bass tongue that tickles with both a west coast and UK twang, it's the sound Bleep Bloop has been cooking since he was first baptized by bass" -Dave Jenkins, UKF
Bass dipped in liquid question marks and rolled in lazers.
More About Goon Des Garcons:
"They say it happens every 10 years—someone comes and changes the music industry forever," says rapper Goon Des Garcons*. Citing the cultural shift made by Odd Future in 2010, Goon looks to 2020 as an opportunity to see how far he can take his music, and kickstart a global movement. His main ambition? To inspire people to be bigger than themselves.
It's a lofty goal for the Little Rock, Arkansas native in his mid-twenties, but one he feels his roots have prepared him for. "It was a little city, but fundamentally at the core, very small and not so progressive," he says of his hometown. But growing up in Arkansas gave Goon a unique perspective on life and a hunger for more. At 18, he left home to pursue music, bouncing around from Baltimore to New York, and even spending time in New Zealand. "Sometimes people get stuck in their head and don't live in the moment—over there, they vibe out how they really want to," he says about playing for crowds abroad. "Being overseas, people don't really care about things like that."
Goon Des Garcons* has always had a passion for music. He grew up in church, played the saxophone, and began writing rhymes in notepads in grade school. He was inspired by Pharrell and idolized Kid Cudi, artists whose sonic and lyrical experimentation expanded the boundaries of what hip-hop could be during their rise. Their influence on Goon is clear—he gravitates toward spacey, deconstructed, melodic beats, working closely with his longtime collaborator and fellow Arkansas native, Idle Kid, and explores a range that finds him riding beats with punctuated flow, clamoring through vocal distortion, and crooning against sparse, emo rock production.
In 2016, Goon moved to LA after being invited to meet with Kanye and Kid Cudi collaborator Anthony Kilhoffer, who discovered the music via email. "We moved to LA from Arkansas basically because of our main influences? Crazy mind-blowing," he says, touching on Idle Kid's contribution to Kid Cudi's last album, Passion, Pain, & Demon Slayin'. Re-settling in LA hasn't been easy, but it has reinforced Goon's dedication to making music. "Being the type of people we are, from where we are, it's always a focus we can switch on that I feel like a lot of people just don't have," says Goon Des Garcons*. It's true—being from a small place where you don't experience the limitations of an industry up close and personal can make you believe that anything is possible.
"You know how there's white trash? I just always felt like a black trash rockstar," Goon says, describing the sound of his new EP, Cheers To The End of the World. The project is an ode to the apocalypse—a generational statement about celebrating despite the lousy cards you're dealt. "We want to know that we're waking up the consciousness, like planting a little seed," Goon says about songs like "Breathe Outside While You Can" and "Back 2 Square 1". His small-town ambition, the inherent and consistent soul-searching quality that's gotten him this far, is the project's ethos: "If you look at everything going on right now, what's the difference between how we imagined the apocalypse? It's really no stopping it, we're just on the other side of it, and want to let people know that yeah, it's fucked but we can still pull it back if we all try. We can do anything if we all try."