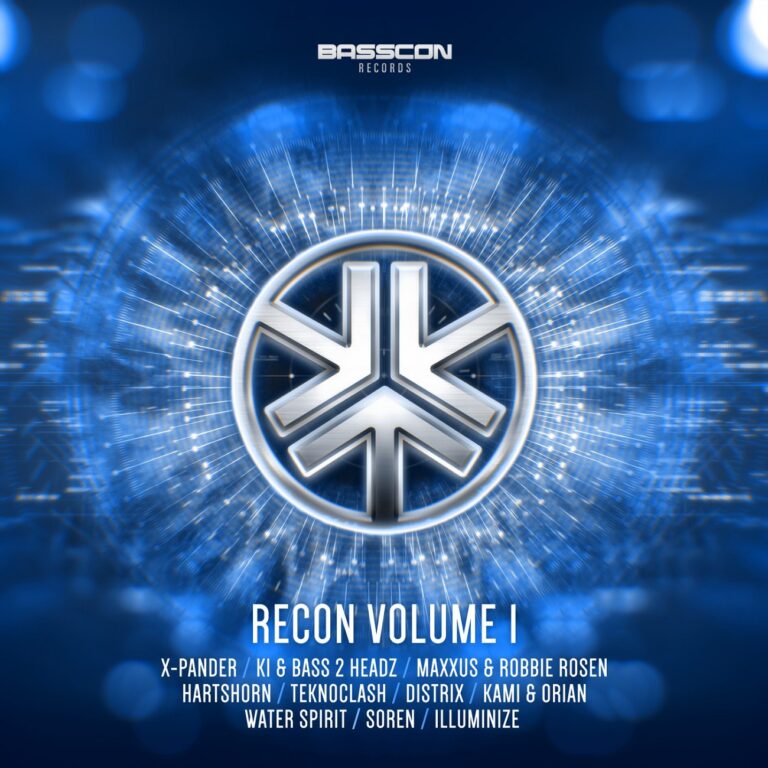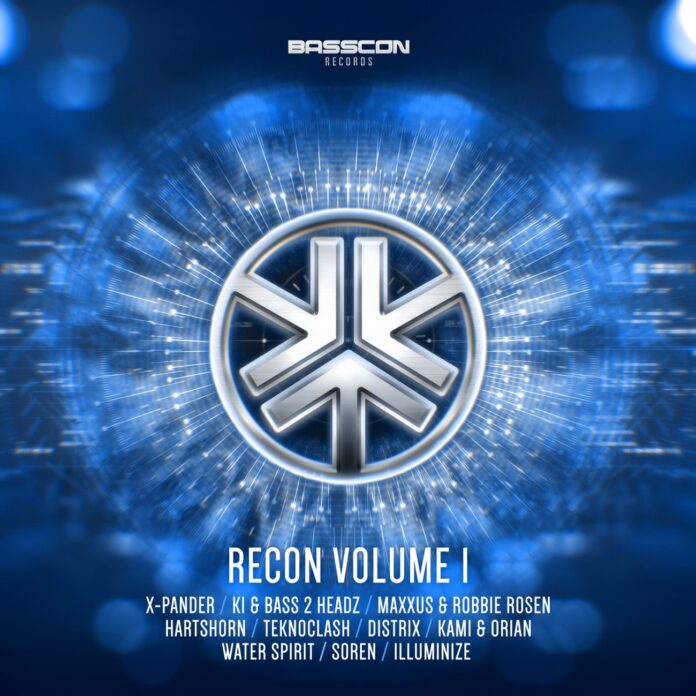 Recon Volume 1 is HERE! It's just March and already, so many EDM stars have come forth with amazing tunes. It is safe to say that 2021 is turning out to be a pretty exciting year for dance music enthusiasts. The onslaught of fresh releases hasn't slowed down yet as the label Basscon Records has delivered a powerful compilation album called 'Recon Vol. 1.' This compilation is a treat for the Hardstyle fans as it contains ten solid tracks by some of the most talented names of the genre including Distrix, Water Spirit, X-Pander, Hartshorn, and SOREN. This Basscon Records compilation brings just the perfect dose of euphoric melodies and distorted kicks. We have been eagerly waiting for something as phenomenally strong as this album and we are ecstatic that the Insomniac Hard Dance compilation is here to satisfy our craving.
The Basscon Records compilation Recon Volume 1 kicks off with a track by X-Pander entitled, 'Coming Down.' This track defines Hardstyle music in its truest essence. The song has it all, the big buildups, raunchy basslines, high-powered kick drums, and intoxicating melodic synth stabs. 'Coming Down' begins with sweet vocals before this potent cut quickly turns dark and builds towards its first massive drop. And when the moment finally arrives, this is the point where you will feel the most impact. The tune will violently attack your senses, surrounding you in its wicked aura. But just wait till you reach the second half of this brilliantly crafted song. Here, the track takes a turn and will surprise you with its emotional undercurrent. Featured on the Insomniac Hard Dance compilation, this tune will have you speechless!
The reason why this Basscon Records compilation album is so exceptional is that it offers different flavors of Hardstyle music. One track that caught our attention is called 'Fight On.' It is a collaborative effort between Maxxus & Robbie Rosen. This song is unique and much different than 'Coming Down' but hits equally hard. It is an amalgam of sonic elements including hard kicks, dirty synth stabs, and heart-pounding basslines that work together to create a huge tune that will feel grand when played on woofers. The vocals by Robbie Rosen are on point and give this song a refreshing feel. It is easily one of our favorite tracks from the Insomniac Hard Dance compilation, Recon Volume 1.
Another tune that we can't get enough of is 'Anyways' by Hartshorn. We will be honest here, we didn't see this one coming from the Denver native. This is an impressive song that will melt your face off with its insane sound design. The addition of 'Anyways' to Basscon Records compilation Recon Volume 1 was a great decision by the label as the track is just amazing! The artist's production skills really shine through this badass Hardstyle meets Happy Hardcore slapper. It is a lethal cut that is led not only by creative sound patterns but also smooth vocals which Hartshorn. He uses the vocals intelligently as chops in the first drop which boosts the song's intensity. This tune on the Insomniac Hard Dance compilation record truly stands out for its originality.
Overall, the Basscon Records compilation Recon Volume 1 is a firecracker of an album that will certainly get the Hardstyle fans all pumped up. Also, if you are hosting a party then what better way to get your guests on the floor than by playing 'Coming Down,' 'Fight On' and 'Anyways' on your sound system. We highly recommend you to stream this Insomniac Hard Dance compilation in its entirety because every single track on the record deserves a listen!
Stream 'Basscon Records – Recon Volume 1 Compilation' on SoundCloud below!
Streaming Options:
Basscon Records – Recon Volume 1 Compilation Apple Music
Basscon Records – Recon Volume 1 Compilation Spotify
Basscon Records – Recon Volume 1 Compilation SoundCloud
Basscon Records – Recon Volume 1 Compilation FREE DOWNLOAD
Basscon Records – Recon Volume 1 Compilation Download
More Streaming Options HERE.
---
More About Hartshorn:
Hartshorn, native to the Mile High City has been spreading the UK Hardcore sounds over the past decade. 2016 landed his first international debut at HTID ITMS alongside numerous stateside gigs. Collaborations throughout the years, landing signings on Keeping The Rave Alive, Evolution & Futureworld as well as international releases on Hardcore Heaven's 10th Anniversary and Hardcore Heaven 2 compilations. 2019 becoming the peak in this chart hitting sensation placing 'AND I'M LIKE' w/S3RL and Outforce & 'BASS KEEPS PUMPING' w/ Spyro) on the Beatport Top 100 reaching #3 for both tracks. 'BASS KEEPS PUMPING being the diverse release to take festivals across the globe by storm. Becoming a huge hit in the playlists of Kayzo, Showtek, Jordan Suckley, Timmy Trumpet ,Ducky, Kutski, and so many others. Furthermore, Hartshorn is signed to UK Hardcore label 24/7 Hardcore. Three UK tours under his belt as well being featured at events such as Clubland Live Weekender, Clubland Classix, Hardcore Heaven: Los Angeles, and many more. A Hartshorn performance is guaranteed to get the dancefloor moving. A combination of stage presence, diversifying musical BPM's, and a classy mixing style you will only hear with the Mile High City front man. 2021 is aiming to take the Hartshorn sound to new heights and with his presence on the Recon Volume 1 compilation, it is looking like a very promising year!
More About X-Pander:
X-Pander, aka Valentin Troha, is a Hardcore, formerly Hardstyle, artist. His signature combines strong atmospheres to dynamic kicks to deliver a wide range of bangers. His most recent release is now available on the Recon Volume 1 compilation!