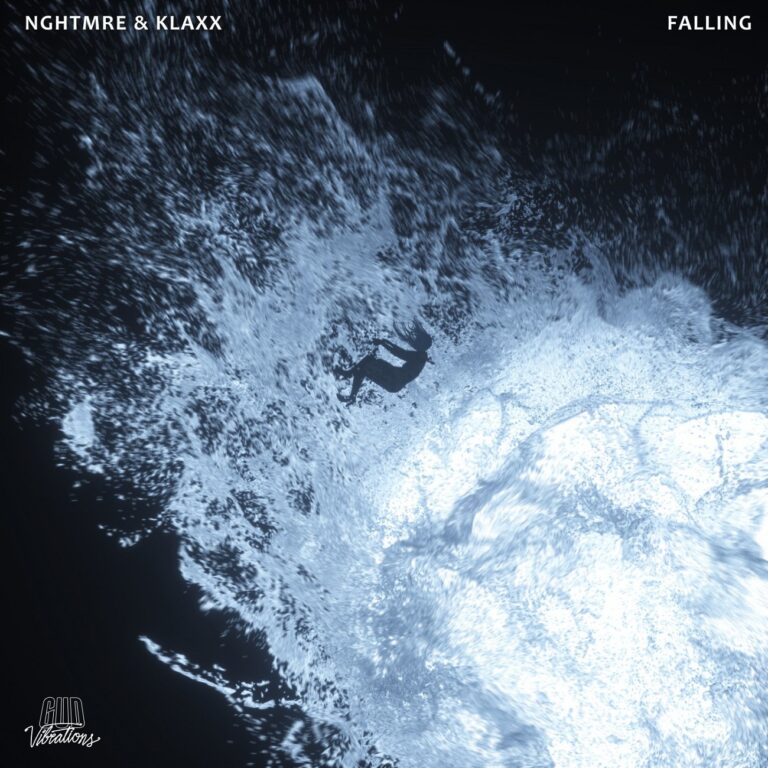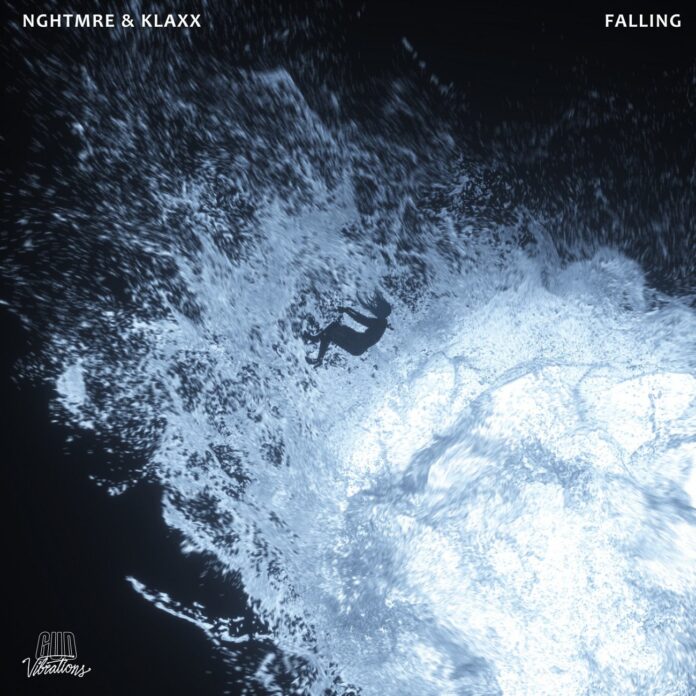 If you are in the mood to treat your senses with a zero-gravity descend into melodic Dubstep euphoria, then unleash the latest NGHTMRE music 2021 entitled 'Falling' on your speakers. The music titan behind epic tunes like 'Feeling Gud,' 'Nuclear Bass Face' and 'Wrist' has now joined forces with the insanely talented rising bass music duo KLAXX for a new adventure. This new KLAXX music collaboration will topple the music charts and streaming numbers for its divine melodic vibes and frazzling Dubstep energy. NGHTMRE x KLAXX – Falling explores intangible instrumental dimensions that will gratify your senses and satiate your soul.
Issued on Gud Vibrations, NGHTMRE x KLAXX – Falling is a juiced-up sonic journey that soars high and low with vocal and instrumental brilliance. On this new KLAXX music collaboration, you will find the artists' signature blast of sizzling bass and trance-inducing synths that lead the song into a melody-driven anthem. Embellished with orchestral elements including brass trumpets, dramatic piano sequences, and fluctuating percussion, this NGHTMRE music 2021 is truly an invigorating release. This intricate peak-time cut will leave the listeners starry-eyed and breathless. The track flows into fierce and fire-fueled, electrifying zones with the embellishments of heavy arps, surging pads, and guitar sections.
Ever since KLAXX remixed 'Holdin' Onto Me' by NGHTMRE, fans of both artists have been anticipating a thunderous collaboration between the two powerhouses. Needless to say, 'Falling' will defy all their expectations with its mighty production design and orgasmic, conflicting atmosphere. This new KLAXX music anthem is prowled with filthy hooks, processed vocals, and earth-shattering drops that oscillate between sinister and angelic auras. Both producers did an awesome job at circumnavigating the song between the realms of pleasure and panic. This NGHTMRE music 2021 is exactly what we define as thoughtful chaos.
Stream 'NGHTMRE x KLAXX – Falling' on YouTube below!
Streaming Options:
NGHTMRE & KLAXX – Falling Apple Music
NGHTMRE & KLAXX – Falling Spotify
NGHTMRE & KLAXX – Falling SoundCloud
NGHTMRE & KLAXX – Falling FREE DOWNLOAD
NGHTMRE & KLAXX – Falling Download
More Streaming Options HERE.
---
Looking for more tracks like "Falling"?