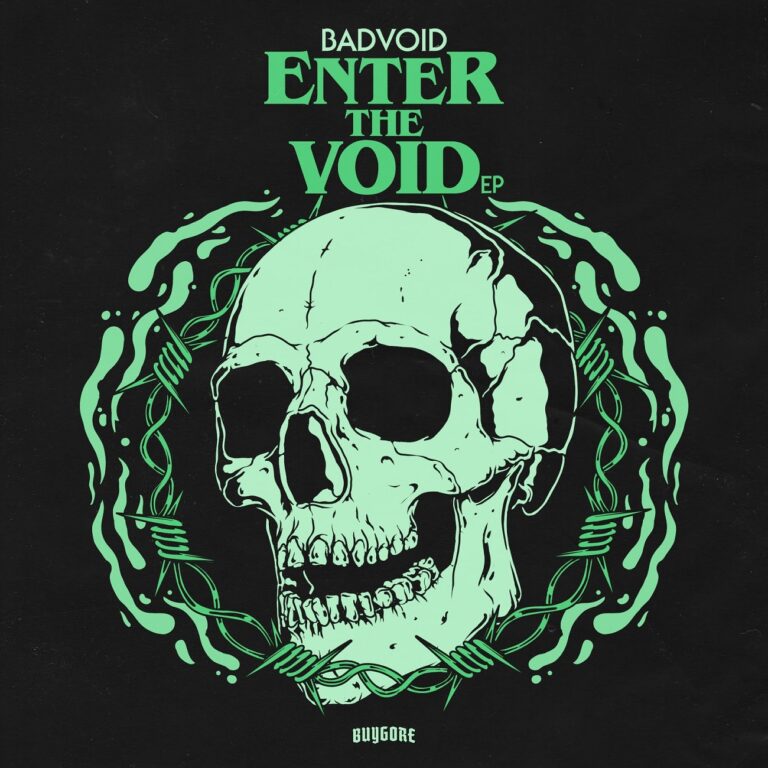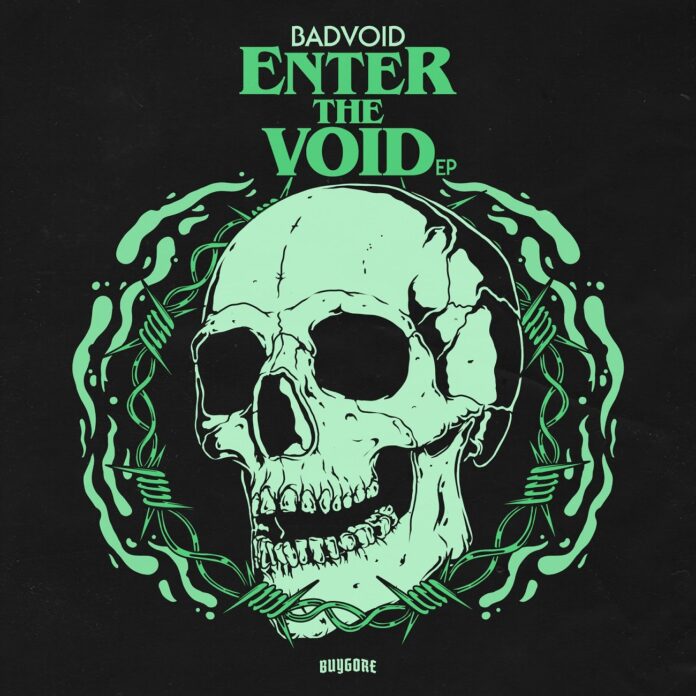 BADVOID is a promising Dubstep artist who has made quite an impact with his apocalyptical tunes like 'DESOLATE' and 'QUARANTINE.' His brand of filthy, bass-heavy sound has also got him praise from a number of mainstream DJs such as Slushii, Sikdope, and Zeds Dead just to name a few. He has now dropped a three-track extended play entitled 'ENTER THE VOID.' This EP is a work of art that shows just how over the top his production skills are. BADVOID – ENTER THE VOID is available now on all music streaming apps via Buygore music. We are really thrilled by this new BADVOID music. This is what he has to say about his latest offering:
Enter The Void is the next chapter in the direction of the "BADVOID" project, I started writing this EP over a year ago when the pandemic first hit, this project is a tunnel into my mind.
BADVOID – ENTER THE VOID opens with the song 'ULTRA.' This track will immediately grab the attention of the listeners with its spooky atmospherics, preparing them for the sheer madness that unfolds as they reach towards the first drop. When the beat drops, the listeners will feel the pulsating basslines piercing through their hearts. It is a monster tune that, just like the whole EP, has elements of both Dubstep and Midtempo Bass. This new Buygore music release has a sinister vibe that welcomes the listeners to the dark and menacing world of the artist. 
The next track on 'ENTER THE VOID' is entitled 'TRUST.' It is an unforgiving tune that will attack you with its razor-sharp elements. This new BADVOID music features eerie soundscapes and is dominated by lethal basslines that will penetrate your soul while giving your body electric jolts. While the track maintains the overall dark aura of the EP, it also brings Wave music style uplifting melodies that contrast perfectly with the creepy atmosphere. It is an intriguing cut that features rhythmic kicks and sharp synth stabs that work together to make your senses numb. 
BADVOID – ENTER THE VOID concludes with 'GET OUT.' This tune is a collaborative effort with WHZLY. Both artists did a laudable job in producing this kickass Dubstep anthem. It is led by some impressive vocal work and melodic keys that give the track its swagger. This new Buygore music is simply way too irresistible for you not to have it on repeat! 
'ENTER THE VOID' is a stellar EP that shows BADVOID's true potential as a producer. Fans of Rezz and Gesaffelstein will be delighted by this release. This new BADVOID music will certainly kick his career into high gear. We are now looking forward to his next release and are anticipating great things from the young Australian DJ/producer. 
Stream 'BADVOID – ENTER THE VOID' on SoundCloud below!
Streaming Options:
BADVOID – ENTER THE VOID Apple Music
BADVOID – ENTER THE VOID Spotify
BADVOID – ENTER THE VOID SoundCloud
BADVOID – ENTER THE VOID FREE DOWNLOAD
BADVOID – ENTER THE VOID Download
More Streaming Options HERE.
---
More About BADVOID:
BADVOID (FKA: "Notorious CHRIS") is without a doubt one of Australia's youngest new and exciting exports at the young age of 20. BADVOID has already made an impact on the scene via his electrifying production (both original singles and remixes) that have been streamed millions of times as well as performing high-powered live sets not only in Australia but around the world.
The British born producer/DJ has released music on labels such as the Barong Family, Buygore, Enforce Records, and has received praise from various mainstream DJ's (Marshmello, Zeds Dead, Whipped Cream, Slushii, Ghastly, Sikdope + more) and blogs (Your EDM, Dancing Astronaut, EDM Sauce, and more).
BADVOID has been leading a pretty extensive touring calendar all over Australia and South Asia including festival bookings at Groovin The Moo, The Grass Is Greener and Goodlife Presents, supporting industry titans like What So Not, Ekali, Peking Duck, Claptone, and many more.
---
Looking for more music like "ENTER THE VOID"?