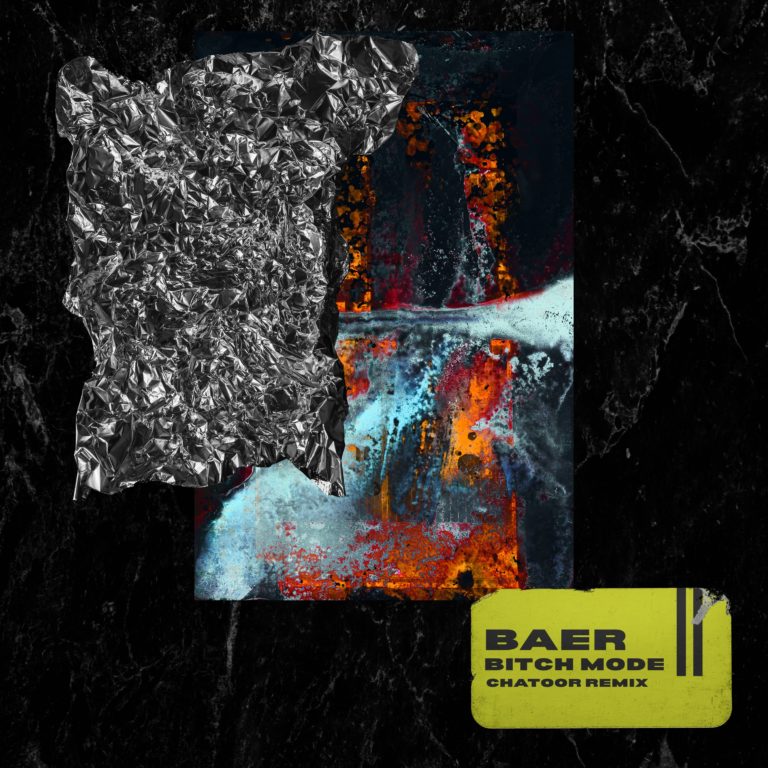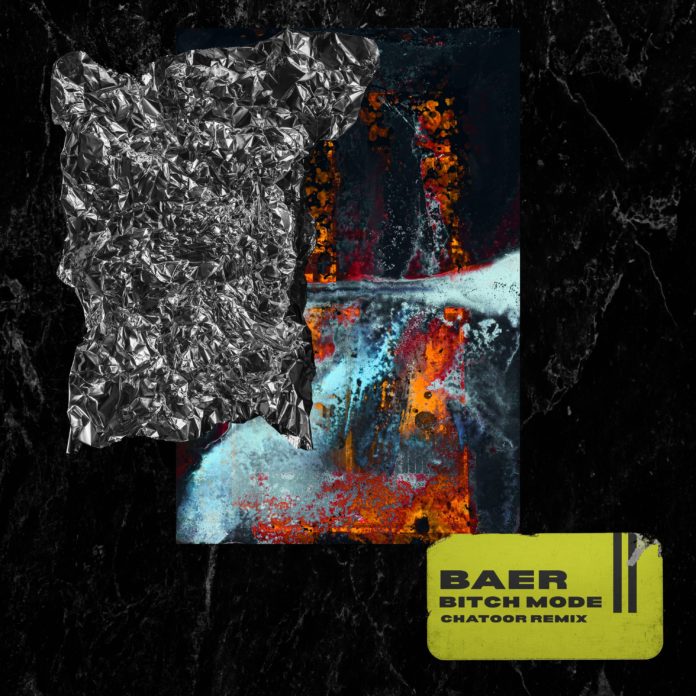 BAER just received a massive remix treatment from Australian Bass music producer CHATOOR, and let me tell you, this one hits real hard! We are delighted to have the opportunity to Premiere this smashing remix before its official release date on February 28. So you guys get it 3 days before everyone else!
BAER's vocal is so dope and catchy, she delivers a flow that will make some rappers take notes. However, after checking out her Spotify, it turns out that she isn't just a terrific rapper, she is a very versatile and fantastic singer. Her discography offers a fantastic amalgam of Future Bass, Pop, Rap, Trap and even Dubstep. We are a bit embarrassed to say that we discovered this great talent just now, but better late than never as they say. She is now on our radar and we just can't wait to get more of her music!
CHATOOR made perfect use of BAER's outstanding vocal and gave it an energy that very few Trap music producers can deliver. The main melody is crazy intoxicating and hypnotic, add the ferocious 808s and epic orchestral elements to this recipe and you have robust Festival Trap sound. The drops really took us by surprise, they are extremely powerful! That almost feels like an understatement. But don't just take our word for it though, hit the play button below and you will see we weren't kidding!
If you are a fan of the likes of Flosstradamus, RL Grime and NGHTMRE, you should definitely follow CHATOOR. This guy is an absolute beast! He can combine Hard Trap and Rap effortlessly and make it sound so next-level! This remix will make crowds absolutely lose it at festivals. I wouldn't be surprised to hear artists like Carnage, DJ Snake, TNGHT, HUCCI and Baauer play this live.
If you feel this official "BITCH MODE" Remix, take some time to check out BAER and CHATOOR's Spotify profiles, they have tons of amazing music to discover.
Stream the Premiere of CHATOOR's Remix of "BITCH MODE" on Youtube below!
More about BAER:
Made in Taiwan and now living in Los Angeles, BAER's music transcends cultural and stylistic boundaries. Upon moving to LA, she began working with notable vocal producer and songwriter David "DQ" Quiñones (Beyoncé, Jason Derulo, Nicki Minaj, etc) and soon turned her bedroom into a pop hit factory, making her own songs with friends and vocal producing herself.
BAER's debut EP "Breathe the Same" was released in early 2016. The lead single "Breathe The Same" soon charted on the USA Viral 50 and peaked at #33. Since then, her songs have been featured on various official Spotify playlists, including New Music Friday (in multiple countries), Fresh Finds, Hits Don't Lie, Shisha Lounge, NY Pop, Beats & Rhymes, among many others.
Aside from Spotify playlists, BAER has also been heard on national radio. Her music has been played on Sirius XM BPM, iHeartRadio (Evolution Radio), Dash Radio, Glow Radio, amongst others. Notable music press on her include The Dancing Astronaut, Acid Stag, EDM.com, Noiseporn, to name a few.
More about CHATOOR:
Born in the UK and currently living in Melbourne, Australia, CHATOOR is a bass/future music project by electronic music artist Daniel Chatoor.

Mixing influences of modern pop, heavy trap and dubstep, CHATOOR's tracks range from soulfully melodic to ear-splittingly loud and aggressive.
Follow BAER:
Follow CHATOOR
Join us on:
Spotify
Soundcloud
Mixcloud
Youtube
Facebook
Twitter
Instagram