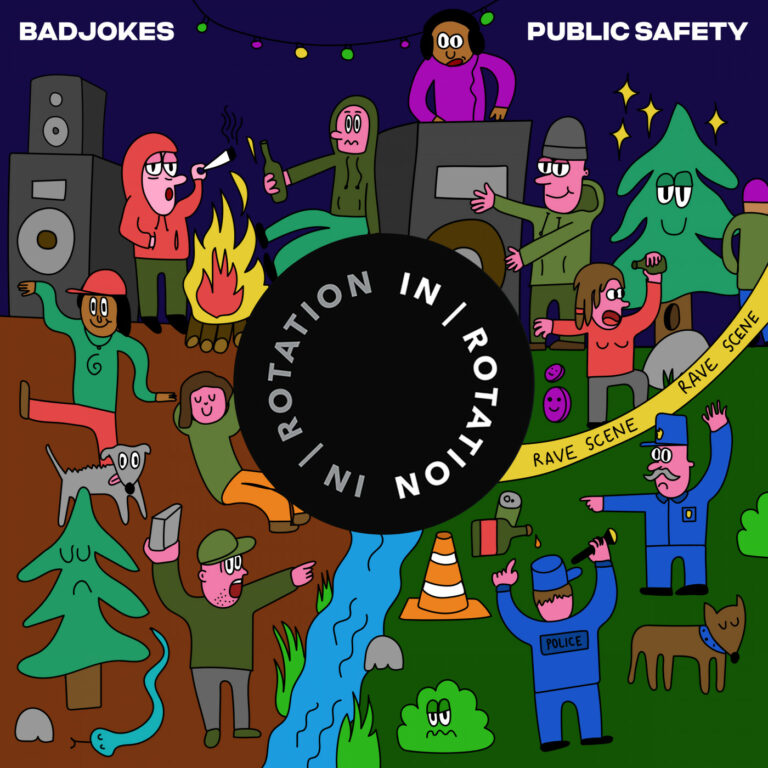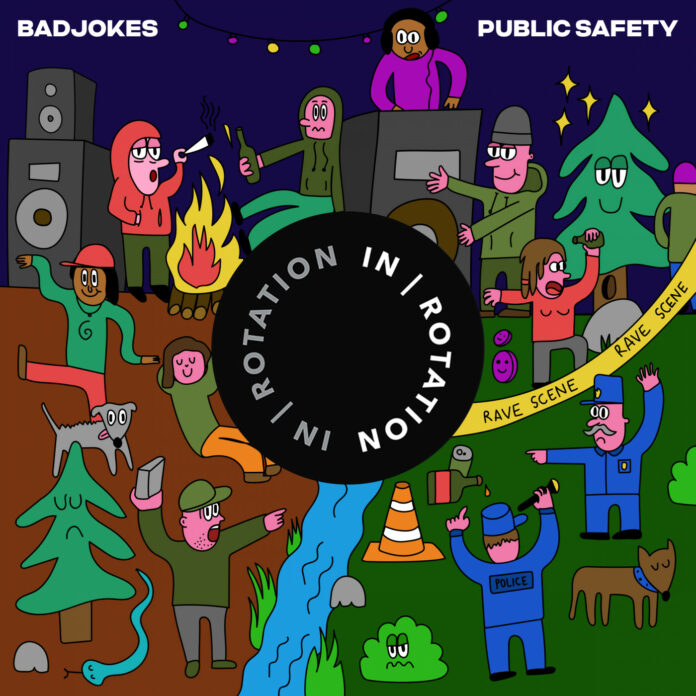 Public Safety is a new Acid House / Techno banger by Badjokes that's loaded with bass and groove. Released on Insomniac Records' IN / ROTATION, it's an unorthodox approach to the genre that works by combining the old-school build-ups and sampling techniques with a modern sound. This new Badjokes song drenches you in Acid and buries you under massive waves of sub-frequencies and does all of that with an astonishing sense of style.
Badjokes has managed to polish his production and create a style that is unmistakable over the years on the House and Bass music scenes. At this point, it doesn't matter if he produces Bass House anthems or Acid-influenced tunes. There's always a sprinkle of his very own animated and colorful production style in any genre he works in. While Public Safety is highly technical and true to its roots, it's not trying to be this highbrow "REAL" Acid music that the genre's gatekeepers are advocating for. All the references, allusions, and citations on this new Badjokes song are playful, self-aware, and fun to listen to.
At the same time, there's a certain amount of tension on the track. Built with a clean 303-style bassline and manipulations of groove and rhythm, it surrounds the listener with that eerie atmosphere Acid House is known for. According to the artist's own words, Public Safety is inspired by the documentaries about the 90s rave culture and police repression against it. But again, thanks to Badjokes' production style, the song doesn't get too moody despite the darkness of the chosen topic.
Public Safety never tries to mask its simplicity with decorative production bells and whistles. On the opposite, Badjokes takes the simplicity of the classic Acid House and proudly celebrates it. Every choice the artist made is serving the track's consistency and is crafting its stylistic perfection. This applies to everything on Public Safety — from the vocal sample that inspired the track's title to the risers and saturation/distortion effects. The magic of psychedelic electronic music is that it's impossible to produce it with only technical aspects in mind. And this new Acid House / Techno banger by Badjokes is proof that the artist has all the "secret ingredients" that give the old-school Acid House its soulfulness.
Stream Badjokes – Public Safety on SoundCloud below!
Looking for more music like Public Safety?