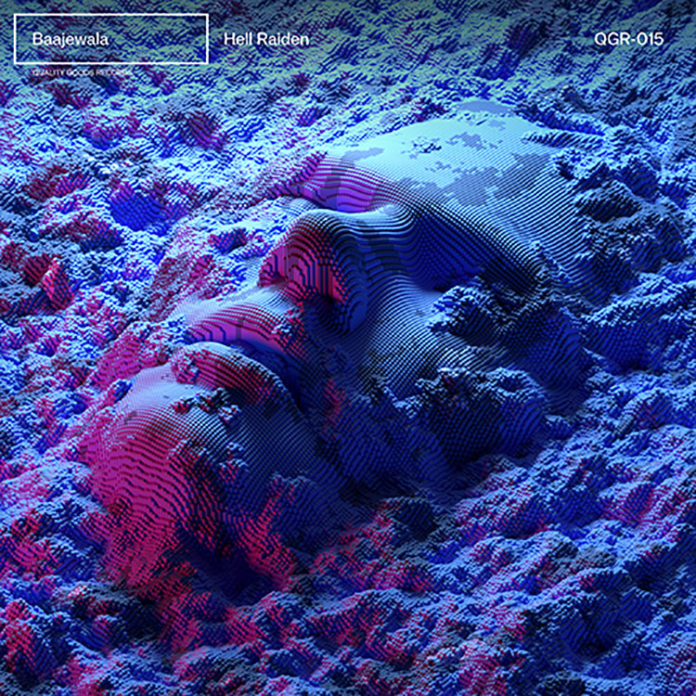 He brings a new EP to Quality Goods.
Baajewala has just dropped Quality Goods Records and the world a brand new EP. The producer shines brightly with the five-piece Hell Raiden. A YouTuber making instrumental covers since the age of 13, he was inspired by Bollywood sounds from a young age. Later he discovered beat-making, and has since found widespread success.
The likes of sumthin sumthin, Ian Munro, Quix and of course UZ are supporters of Baajewala, and each new release allows him to explore different musical ground. You may well have caught a Baajewala remix on UZ's The Rebirth (Remixes) album last year.
He comes out with a resounding bang with this EP. "The Boss" takes Eastern influences, lacing together unique melodies with undulating beats. "Pyaar" is deeply atmospheric, at least for the introduction. Shortly after it grips you in its lair; striking with heavy bass notes and a plunging stream of drops.
Taking the pace up somewhat is "Mixed Emotions," and it offers some sharpened rhythms amongst a drum-laden backdrop. Possibly the most epic in its form, it ensures nothing is held back on the climax.
"Gando Wando" is another gritty cut – meandering, distorted notes and strong energy are the focus throughout. The closing tune finds its way through the speakers out of quiet origins. Before too long there is an onslaught of sampling and shuddering effects to close proceedings.

Baajewala says: "This EP is the story of how a small town kid turned his biggest failures and heartbreaks into his weapon of mass destruction. UZ and QGR have been so incredibly supportive throughout the entire writing process, guiding me from an amateur bedroom producer to a confident professional. They've opened so many doors for me and have also put a spotlight on the Indian bass scene as well. Never in my life would I have imagined of releasing with sub a big label like QGR, but hey, dreams do come true!"
About Baajewala
Baajewala started off as a Youtuber at the age of 13, who used to do instrumental covers of Bollywood songs. Later got into making his own beats. Coming from an Indian background he has been madly inspired from Bollywood music as it was a huge part of his childhood. He tries to fuse his native influences with experimental electronic music. He has been supported by some great artists, who have also been his inspiration and influences, namely, UZ, sumthin sumthin, Ian Munro, Gladez, Quix and many more.
Follow EKM.CO on:
Spotify
Soundcloud
Youtube
Facebook
Twitter
Instagram
Looking for music promotion?
Submit Here