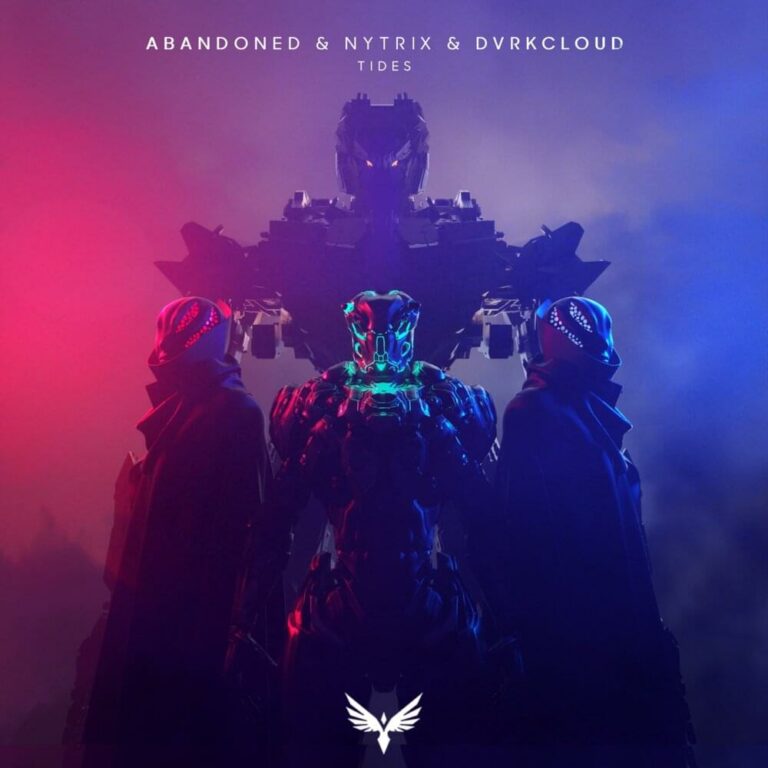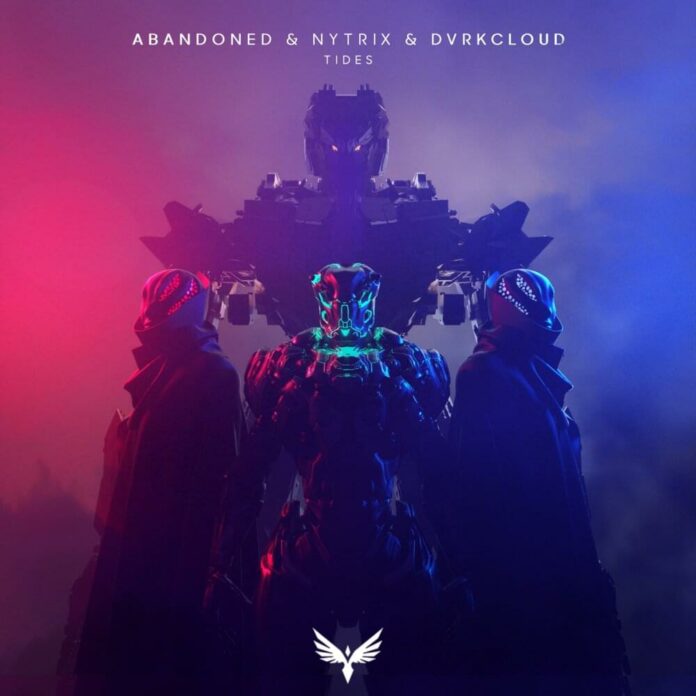 Abandoned & Nytrix & DVRKCLOUD create a sonic tsunami for all the emotional Future/Melodic Bass lovers with their new collaborative song called Tides. The four-and-a-half-minute track drowns the listener in a euphoric combination of ground-shaking bass, colorful synths, and outstanding vocal performance by Nytrix. The cold and atmospheric production of the song makes it impossible to stay emotionally detached while listening to the track.
The new Abandoned & Nytrix & DVRKCLOUD song starts off with breezy atmospheric pads and Nytrix's powerful vocals. Beginning with a raspier and breathier timbre, he later evolves it into a loud and passionate singing that demonstrates his full vocal range, until it gets overtaken by a wobbling, roaring, and disorienting drop. A technique that Nytrix demonstrated earlier on songs like Light Inside Of Me and Stay Here Forever, it always manages to have a great emotional impact on the listener.
Another impactful part of the song is its use of synths. While not being direct and in your face, they kind of "swirl" around the vocals, bass, and limping drums. This adds a subtle multidimensional feel to the track, while not distracting the listener from the main elements. Being a powerful vocalist, Nytrix has proved that he's able to hop on any kind of production and handle it as it's been hand-sewn for him. You can find the examples in his entire catalog, be it his emotional Future/Melodic Bass banger with AU5 Always In A Nightmare or the more laid-back Breathe with Awakend. And at this point, it's unnecessary to mention that production by the massive hitmaker Abandoned is not "just another production". As a result, we have an anthemic ballad about past relationships that will definitely add to the hype for the upcoming works by all three artists.
Stream Abandoned & Nytrix & DVRKCLOUD – Tides on SoundCloud below!
Looking for more music like Tides?
Check out our New Dubstep Essential playlist on Spotify, Apple Music, YouTube, and Deezer!