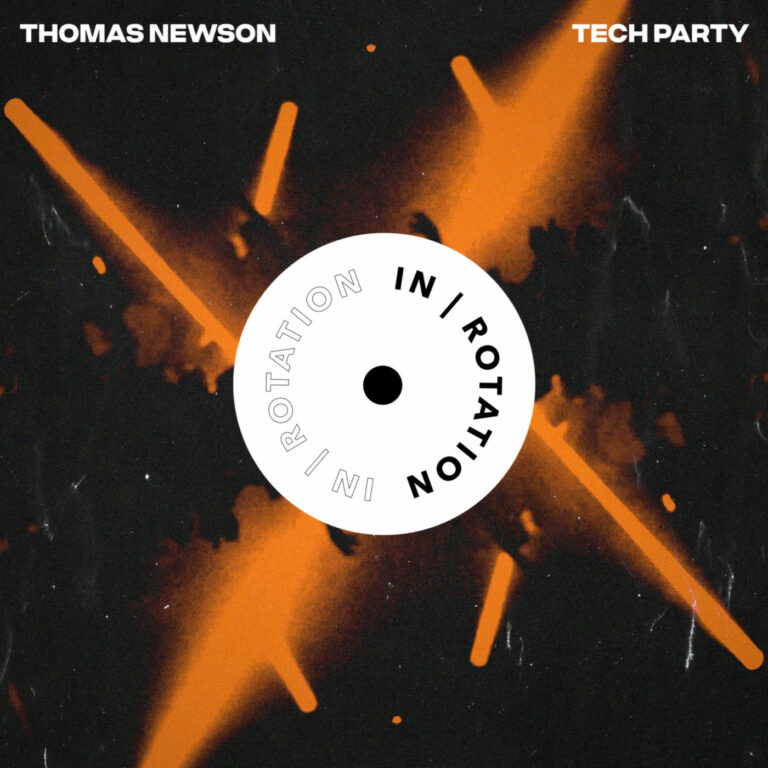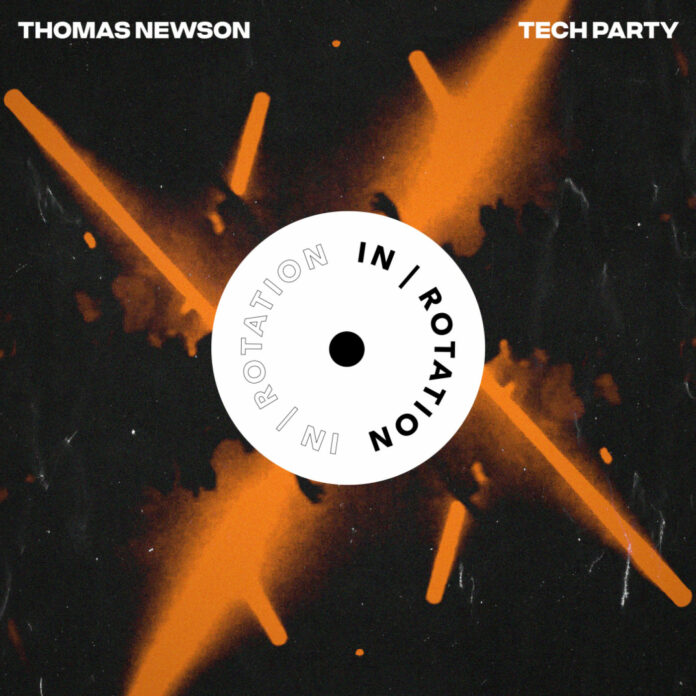 The Netherlands-based producer Thomas Newson bombards the dancefloors with a radioactive new Techno/House track called Tech Party. The dense and bassy track is his third release on Insomniac Music Group's House label IN / ROTATION. Brimming with energy and elevated vibes, it instantly immerses the listener into the atmosphere of an all-night Techno party.
Thomas Newson is not the DJ that is best known for reinventing old-school Techno music. His work in the genre is all about providing the fans with the freshest and punchiest bangers and that's where his talent truly shines. However, Tech Party is one of his rare numbers that implements the retro-oriented approach and does this brilliantly. While being able to bring to the table the more cutting-edge elements of the genre, Thomas Newson still reminds the listener of its less complex, trivial, and sincere past.
The track starts off with a pitched-down hook that is repeated throughout the song, "Ain't no party like a Techno party". After this short refrain, which feels like a throwback to the earliest Detroit Techno acts, comes the bubbly bassline and, along with the crunchy, yet weighty percussions and drums, becomes the central part of the track. Thomas Newson uses a lush and very thin string sample just before the drop. This creates an effective and atmospheric contrast with the fat bass and drum sections, making those sound huge compared to the light thread of the string pad. Needless to say, the actual drop elevates the energy even further with its bone-shattering tension.
With a party-anthem like this, it seems that 2022 is going to be a productive year for the Dutch artist. And with multiple anthems dropped one after another, Thomas Newson could as well say that there are no Techno parties like his Techno parties!
Stream Thomas Newson – Tech Party on YouTube below!
Looking for more music like Tech Party?
Check out our New Tech House Essentials playlist on Spotify, Apple Music, YouTube, and Deezer!