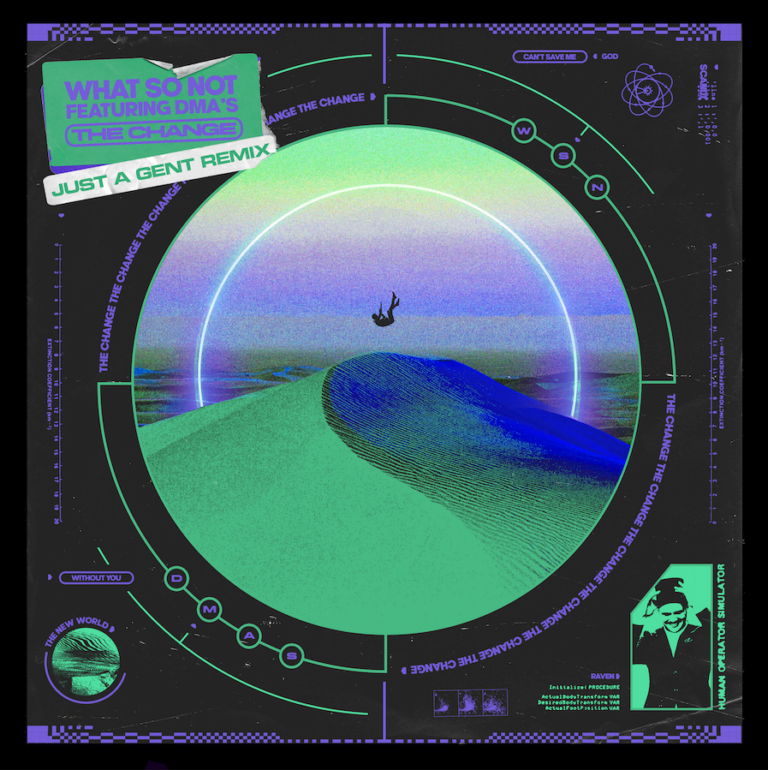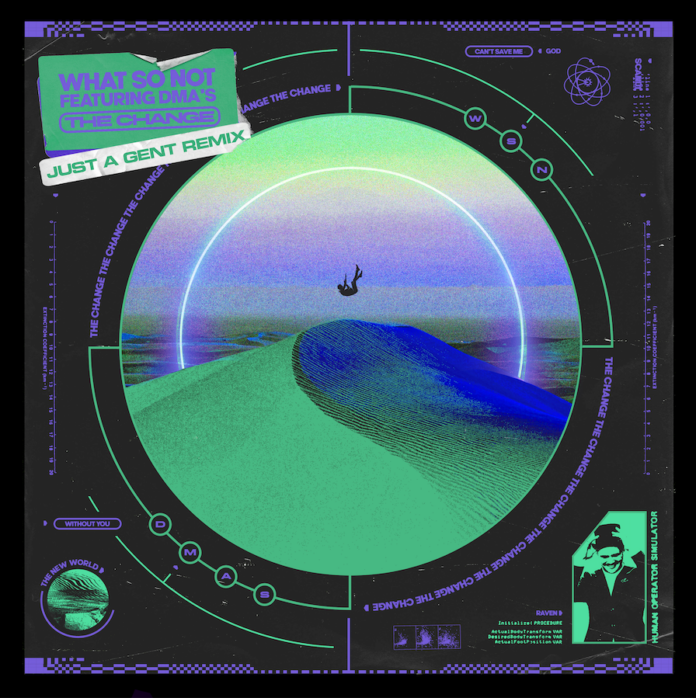 What So Not's comeback with "The Change" was undoubtedly an ambitious collaboration with The DMA's, fomenting an Indietronica-inspired take on Breaks music. The original track pivoted from throbbing 808s to fiery synth backdrops that enveloped its ruminative lyricism. This time around, we've got new Just A Gent music. The Australian producer reimagined "The Change" in an intoxicating cocktail of dark Trap and Dubstep. Released through Sweat It Out / Counter Records, "What So Not – The Change ft The DMA's (Just A Gent Remix)" breathes new life to an already well-established banger.
This remix of What So Not and The DMA's collaboration is explosive in chemistry, as it flaunts the collective talent of Australia's music scene. Without a doubt, Just A Gent takes it to the next level with this track. Kicking off with a calm composure in a tense build of convulsing synths reverberating at a distance, Just A Gent sets just the right tone. With a dystopian rave imagery that comes to mind, he takes advantage of The DMA's vocals for a spark of emotion. As the drop hits, the colossal bass bursts and rhythmic jabs erupt to become an instant crowd-pleaser.
Although it's easy to say that the headbanging drop steals the spotlight, the arrangement is executed with much thought. Returning to an assortment of sombre melodies and wistful acoustic guitars in the verse, this remix calculates a push-pull dynamic that will keep you on your toes. Additionally, the dark atmosphere prevails throughout, giving this gem an alternative vibe with Trap-flavored beats.
"What So Not – The Change ft The DMA's (Just A Gent Remix)" gets the right balance without straying too far from the original. Still, Just A Gent is able to maneuver with various styles while bringing his production to the forefront.
It's always exhilarating when there's new Just A Gent music, and we can't wait to hear more! Check out his remix via Sweat It Out / Counter Records and find more streaming options available HERE.
Stream "What So Not – The Change ft The DMA's (Just A Gent Remix)" on YouTube below!
Looking for more music like "The Change (Just A Gent Remix)"?