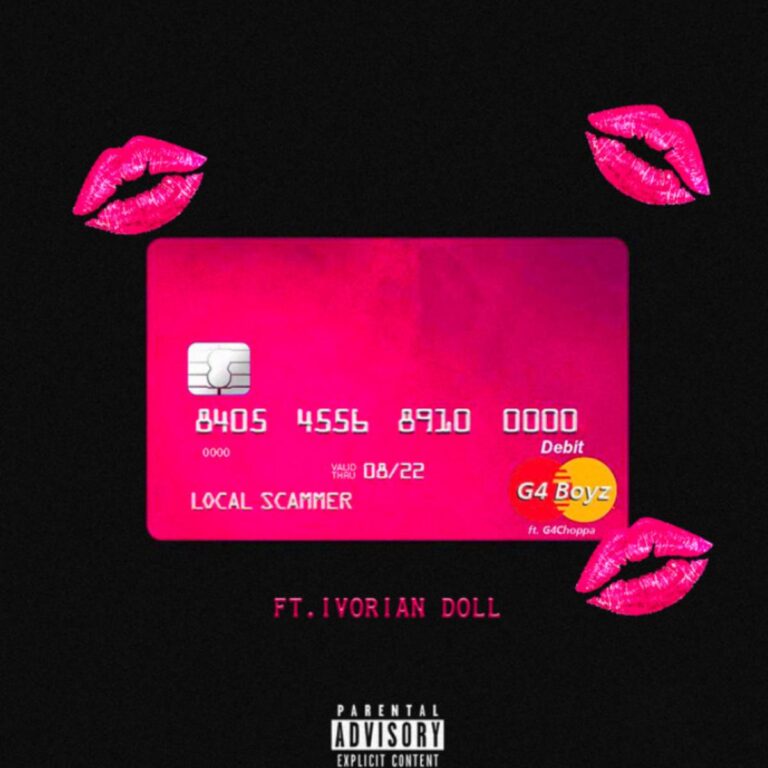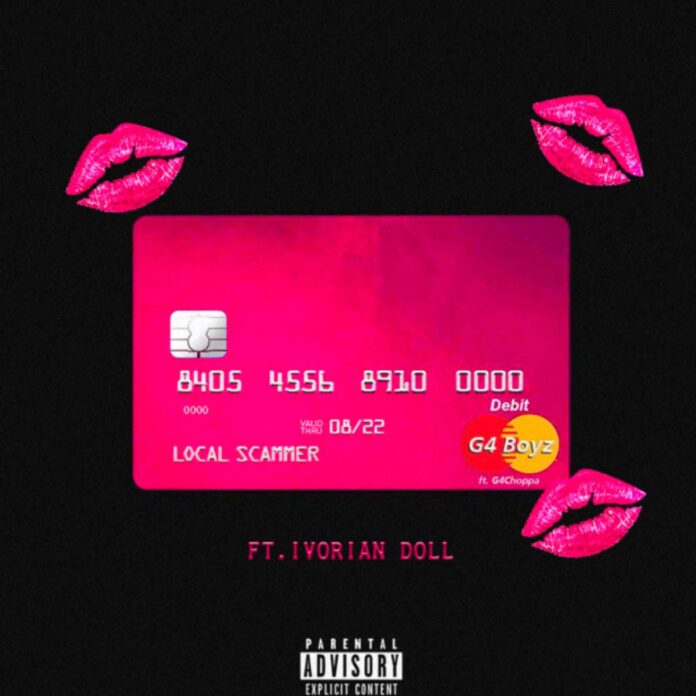 The Hip Hop duo, G4 Boyz are unstoppable. Composed of Buggy and Ice Baby, the guys have been keeping the fans entertained by dropping dope tracks like, 'New Chanel,' 'More Ice,' 'Be Myself' and 'On My Set.' All of these tunes have received tens of thousands of hits on YouTube. In December 2019, the duo shared their single with G4choppa called, 'Local Scammer.' They have now remixed the track by including a guest verse from the talented MC IVORIAN DOLL. 
G4 Boyz and G4choppa worked with IVORIAN DOLL to bless the Hip Hop fans with this remix of their track 'Local Scammer.' This track is not shackled to one style of production but is infused with plenty of bass-heavy grime and rap flavors. It is structured with saturated synths and indelible bounce that layers over the trio's tight vocal delivery, making this song lit. The track is insanely rhythmical with engaging hooks that easily uplift the environment.
G4 Boyz' track 'Local Scammer' bestows a intoxicating listening experience while the rap verses by IVORIAN DOLL and G4choppa offer funkiness. The track will embark you on a headbanging session while engrossing you deeper into the track with its sheer production quality. This Hip Hop track is rich in invasive percussion and features a ruling melodic afrobeat behind a rising wave of dynamic, ascending energy. This remix exhales confidence and is a skittering joint that unfurls with the shine of artistic diligence. 
'Local Scammer' is a track that offers a blend of dynamite synth stabs and sumptuous basslines layered over percussive rap that oozes awesomeness. It is a mega effort by G4 Boyz, IVORIAN DOLL and G4choppa that will overwhelm the listener with their dope bars. The song showcases some innovative themes and motifs with sultry riffs and tripped out vocals all of which will make it a standout Hip Hop track in your workout playlist. 
Download 'G4 BOYZ FT. IVORIAN DOLL & G4 CHOPPA – LOCAL SCAMMER REMIX' HERE and stream the song on YouTube!
---
Connect With G4 Boyz:
Connect With IVORIAN DOLL:
Join Us On:
---
More About G4 Boyz:
New York rap duo G4 Boyz consists of Ice Baby and Buggy, two brothers of Nigerian and Ghanaian descent from Staten Island. Together, they've developed a flashy, energetic blend of trap and gangsta rap, with lyrical topics regularly focusing on money, sex, and violence. The duo have collaborated with many well-known rap artists, including Lil Wayne, Migos, and Waka Flocka Flame, and have issued several mixtapes, including 2017's The African Plug.
Ice Baby and Buggy began rapping as teenagers, influenced by the likes of G-Unit, Gucci Mane, Jeezy, and others. They began making an impact during the early 2010s; Waka Flocka Flame guested on their 2010 track "Test Our Diamonds," and Lil Wayne featured on "I Do Me" the following year. Mixtape Banksy appeared in 2013, followed by 2014's Ballin wit No Deal 2, which featured an appearance by Migos on "Bricks (Remix)." Control Your Jealousy was released in 2015, including "Alexander Wang" (with OG Maco). Following 2017 mixtape The African Plug, G4 Boyz released the single "Patek Philippe," which became the duo's biggest hit to date, particularly after a remix featuring Tory Lanez was released in 2018. Subsequent singles included "Swipe It Up" and "More Ice."