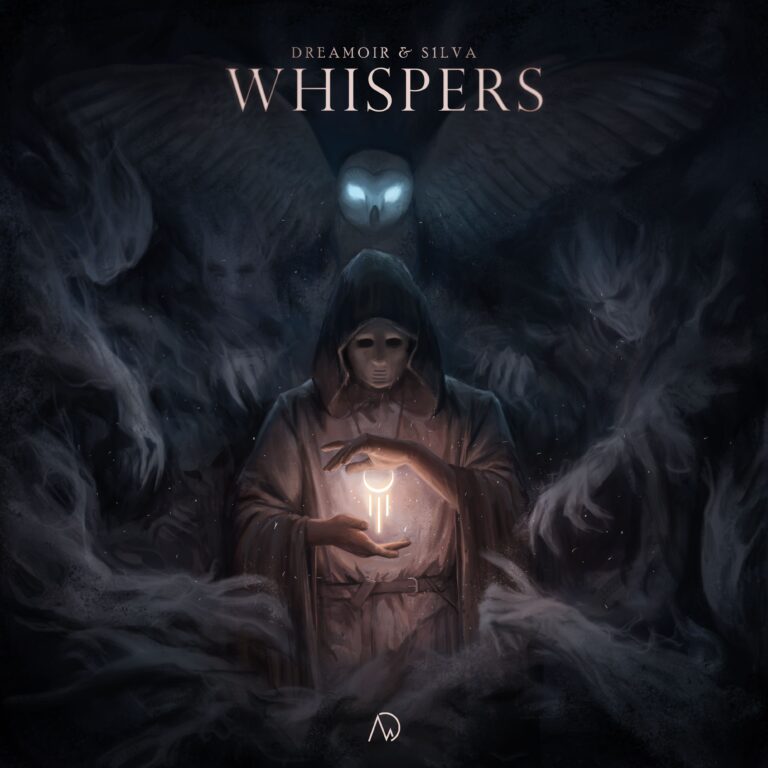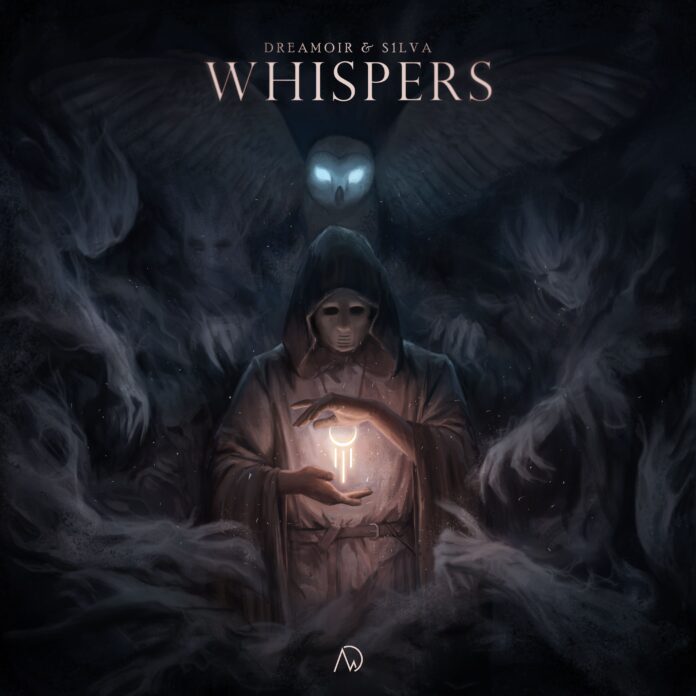 Thanks to his training in classical composition, DREAMOIR has quickly become famous within the EDM community for his distinctive style of music. He incorporates the cinematic elements into his sound, creating an epic musical experience for the fans. This mysterious DJ and producer got his start in the business by releasing, 'Until Death Do Us Part.' The track generated huge waves, making the electronic dance music fans jump on his bandwagon. He has now returned with another solid release called, 'Whispers.' The song is released on New Dawn Collective and also features the super talented singer-songwriter Bridget Vogel. This track truly pushes the boundaries of Dubstep music and is unlike anything you've ever listened to before.
DREAMOIR and S1LVA have done a commendable job on their track, 'Whispers.' This song feels like a rollercoaster ride of different emotions. As soon as the track kicks off, it grabs your attention firmly, not letting you break free from its hypnotic spell until the end. The rhythmic precision of the track is both cinematic and uplifting enough to keep the listener spellbound throughout the track. Issued by New Dawn Collective, this song is certainly breathtaking, with bright sleek synth lines that immediately lift up the atmosphere.
If you have ever wondered how cinematic elements can compliment Dubstep then give 'Whispers' by DREAMOIR and S1LVA a listen and feel your jaw drop with amazement. The sound design of this track is as creative as it can get and when you add Bridget Vogel's mesmeric vocals on top, it creates a magical aura that will stamp a significant mark on your heart. This is truly a unique and outstanding Dubstep song!
The New Dawn Collective release, 'Whispers' is an enchanting track that will certainly take you away from your worries. The wonderful production of DREAMOIR really shines on this song while the breathtaking vocals by Bridget Vogel prove why she is one of the most sought after singer-songwriters in the business. We are extremely thrilled to feature this opus and we hope that he continues to surprise us with such larger-than-life tracks.
Grab the 'DREAMOIR & S1LVA – Whispers' FREE DOWNLOAD and stream the song on Youtube below!
---
Connect With DREAMOIR:
Connect With S1LVA:
Join Us On:
---
More About DREAMOIR:
"DREAMOIR is dreams and memoirs…music that is creative, imaginative, and epic…impactful enough for people to remember for the rest of their lives."
Originally a singer-songwriter and formally trained musician, Kaleb Alexander – known by his artist name DREAMOIR – has firmly rooted himself in the electronic music genre. Drawing from his musical background, as well as his experience as a film composer, he aims to create a musical experience for his fans. An aural dream world where people can listen and explore.
Unsatisfied with creating in just one or two genres of EDM, DREAMOIR mixes the ethereal melodies and heavy bass from different genres with the cinematic sound of film music. The result is a hybrid style he calls "epic dream music" – a play on the EDM acronym. This unique sound is evident in his upcoming debut release "Sleepers | Feelers | Lovers | Dreamers," a concept album based on an original sci-fi fantasy. "In a dream, you can be whatever you want to be."