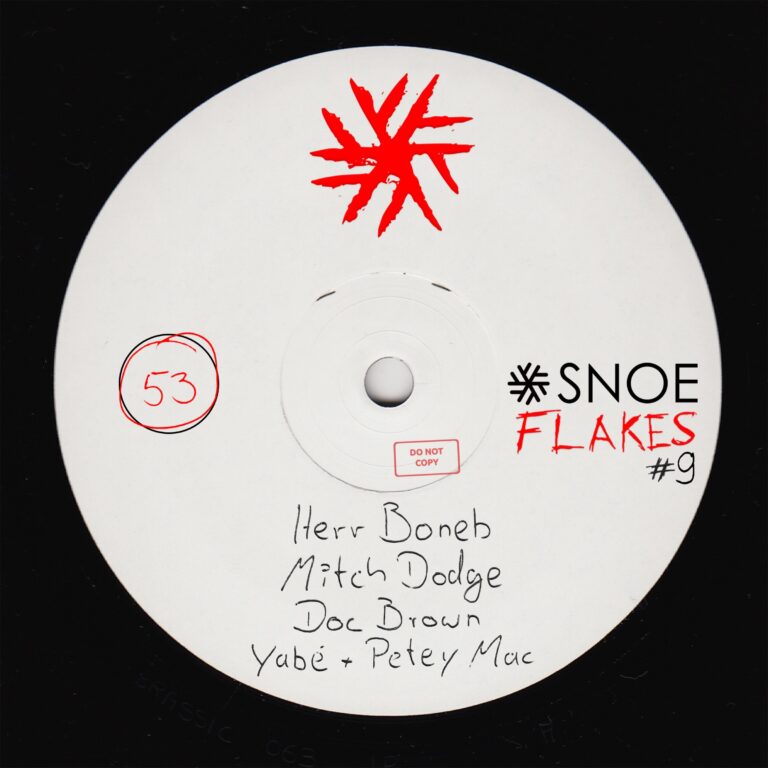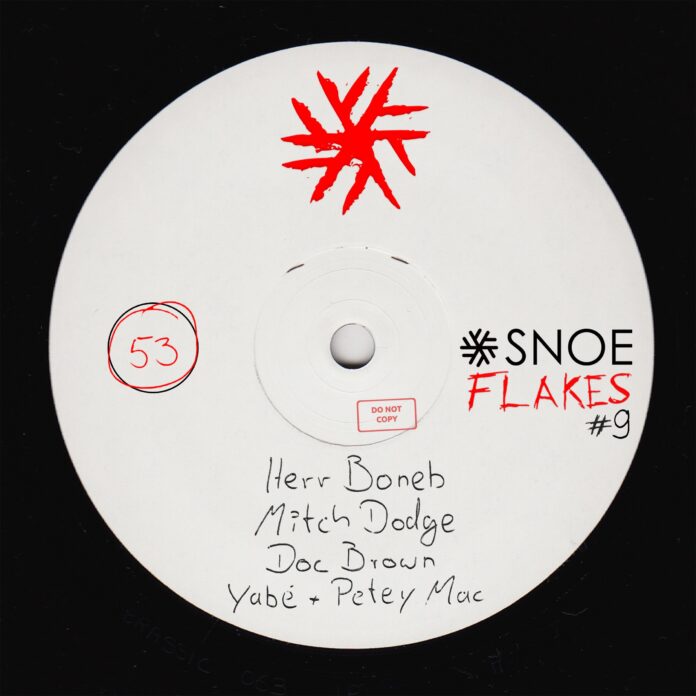 Dominating the club music scene for quite some time, Doc Brown has established himself as a bonafide hitmaker by dropping dope songs like, 'Blackout Curtain,' 'Space Coast' and 'Disposable.' Over the years, he has not only gone on to perform all across the United States but has also issued bangers through many notable labels like SNOE, Cube Trax, Lapsus Music, and HoTL. On top of that, his work has been praised by superstar DJs such as Green Velvet, Tiesto, Nicole Moudaber, and Damian Lazarus. He has now released his latest track, 'Invisible' on SNOE. It is an energetic tune that will cast a spell on you. The song will draw your thoughts towards those big and exciting club moments where you will let the music take control. This track will certainly be a worthy addition to your Tech House playlist.
'Invisible' by Doc Brown carries an impressive infectious vibe. The song kicks off with some groovy beats that are soon overpowered with striking melodies. Issued by SNOE, the track's ravishing basslines and elegant pad work, makes it a magnificent affair for the fans. It keeps the mood on the bright side and adds a crispy synth that goes well with the track's uplifting rhythm. It is definitely a song that demands a spot on your Tech House playlist. 
The intoxicating melody of 'Invisible' includes a jaunty riff and shrills of analog effects blended with hypnotic percussion that makes it such a peak-time track. It is a high spirited club anthem by Doc Brown that can easily elevate the energy levels of the crowd, making them want to surrender to the beat. Laced with grace and elegance, this SNOE release is a hard-edged cut that was instantly added to our Spotify Tech House playlist. It is a melodious gem that has got us playing it on repeat. We are now extremely excited for his future releases! 
Download 'Doc Brown – Invisible' HERE and stream the song on Spotify below!
You can also enjoy the song on Soundcloud!
Connect With Doc Brown:
Join Us On:
More About Doc Brown:
Doc Brown's lifetime passion for music is both unmistakable in his productions and undeniable in his performances. Having experimented with MIDI programming and sequencing as a teenager, it wasn't until moving to Miami–and getting his hands on his first set of 1200s–that he was able to link creating electronic music in the studio to his natural ability to rock a party.
Firmly rooted in the underground, Doc's unique sound has crossover appeal and is demanded not only by well-informed dancefloors but international tastemakers as well. His bassline driven productions have come on a laundry list of notable labels: Lapsus Music, Go Deeva, Natura Viva, Cube Trax, PPMusic and HoTL, just to name a few. Most have scored charting positions on Beatport and gathered massive industry acclaim, including two appearances on the DMCWorld Buzz Charts–and after dropping one of Doc's unreleased demos at Elrow in Peru, tech-house heroes Chus & Ceballos immediately signed & released Doc's biggest tune to date "Totally" on Stereo Productions. Support on his tracks has come from a spectrum of artists as varied as Tiesto, Danny Tenaglia, Green Velvet, MK, Nicole Moudaber, Solardo, Wally Lopez, Tocadisco, Marco Lys, Damian Lazarus & hometown legend Oscar G, among countless others.
With an ongoing Groove Cruise residency, performances at BPM Festival & five incredible EDC sets under his belt, Doc can be found rocking his signature sound at pool parties from Miami to Vegas and club dates worldwide. Working tirelessly to build a reputation on talent, hard work and determination, Doc Brown has a wealth of new music out now–including EPs on Roger Sanchez's UNDR THE RADR & Vanilla Ace WyldCard–and is definitely one to watch in the coming months!