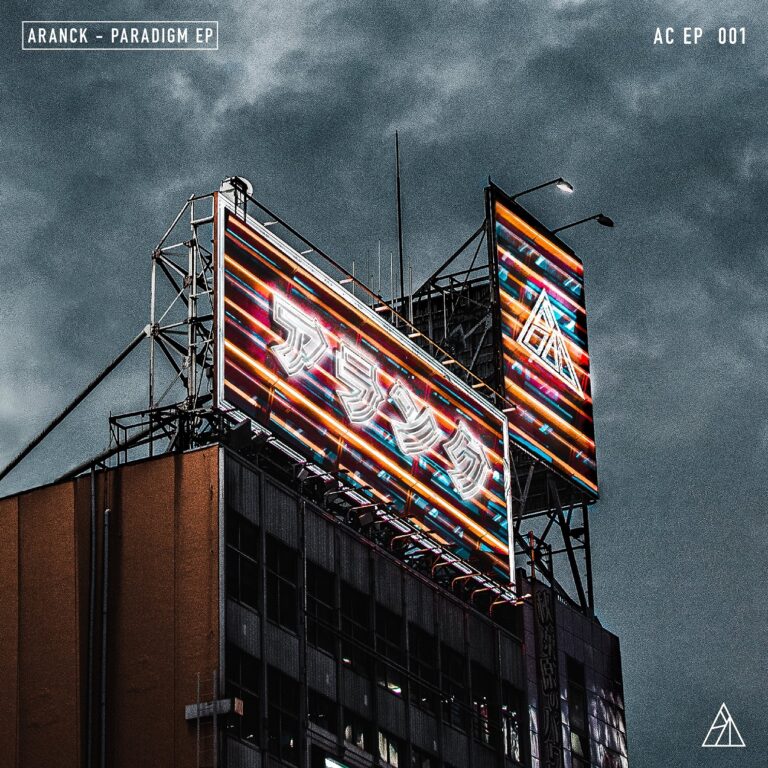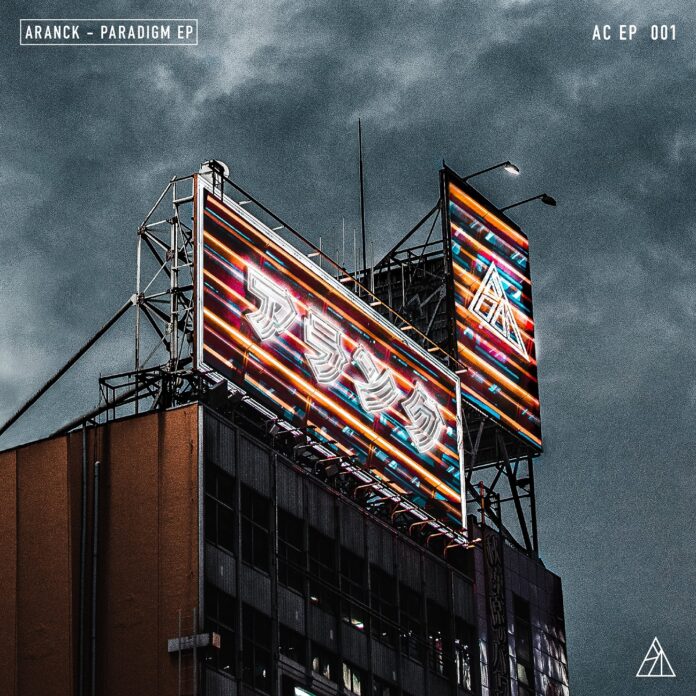 ARANCK Collective is slowly becoming a great launching pad for up and coming Dubstep artists. This Tokyo based record label has already dropped two lethal bangers, 'STRATOSPHERE' by Lit Mercy & Rlll and 'Kurayami' by NUU$HI. The label has now released its fresh extended play entitled, 'PARADIGM.' This EP is sure to gain a lot of momentum as one of the best Bass House, Dubstep and Trap music of 2020. It offers a brilliant range of versatility. It comprises of 9 solid tracks that will leave you intoxicated. This EP is 100% EDM festivals material!
ARANCK Collective's EP, 'PARADIGM' features sensational tracks from 8 different exceptionally talented artists. The aggressive, bass driven, and energetic sound design of this extended play is outstanding. The tracks have a chaotic and raging vibe that's tailor-made for big EDM festivals like Tomorrowland, EDC Las Vegas, and Ultra Music Festival. Throughout the EP, the listeners are taken to a voyage of aggressive, bass-heavy, and blood pumping beats. However, where this effort excels is the finessing restraint rather than the messy chaos. The chaos is orderly, as the beats thrash, roils, and ultimately tone down for moments of breaths leading to bigger and better rising momentum. The assault of falling and rising energy is a highly invigorating experience for the avid fans of bass-driven songs.
'PARADIGM' by ARANCK Collective opens with an eerie 51-second intro that jolts the senses with unusual sounds of a running rail track, robotic sound effects, and crows cawing. The track leaves you wanting more as it closes with a promising, banging beat.
Next up is the track by Lit Mercy called, 'Let Me Know.' It is a powerful Dubstep cut that pushes the parameters and the amalgamation of soothing vocals and piercing yet sharp and heavy bass. The combination of vocal diversity and thrashing bass that molds and manipulates with each drop make the track a true stunner.
The 'PARADIGM' EP gets more intense with its third track, 'Abysm' by RIII. It is a hard-hitting track that gives off a spooky vibe. It is the type of song that will pump the adrenaline rush of the listeners with the haunting rhythm of the track. This tune will absolutely set fire to EDM festival dancefloors so, if you are a DJ then don't forget to add it in your setlist!
The next track on 'PARADIGM' by ARANCK Collective is entitled, 'Hold On Me' by Lowki. It is a peak-time festive heater that offers an in-your-face type of energy. This track features sinister beats that are fused with aggressive basslines and mechanical synths which gives it an infectious industrial feel.
The fifth track on ARANCK Collective's 'PARADIGM' is called 'Laser.' Produced by MASTAD, this is a lethal track, perfect for fans of Leftfield Bass music. It is designed, and will, create most pits at big EDM festivals. This one needs to be played on big speakers. You won't regret it!
The momentum of the EP changes a bit as the next song, 'Son of a Gun' by KENGO, shakes things up a little. This track utilizes some dope sub-bass and catchy percussion. It is brilliantly diverse and has an extremely vivacious vibe. The song is Bass House music at its best, it will hypnotize you with its spellbinding and heavy-hitting rhythm.
'PARADIGM' by ARANCK Collective picks up the pace again thanks to MASTAD and PHIZZY's collaborative track, 'Lost In Space.' The song opens dramatically with rhythmic percussion and distorted vocal snippets before it throws the listener over the edge with its devastating bass. It is certainly a powerhouse of a track that will cause total destruction on the dancefloor.
Just as 'Lost in Space' ends, the extended play treats you with another killer collaborative track titled, 'Sonorous.' It is produced by none other than Sam Hipp and Lit Mercy. This song brings some of the best Bass House music of 2020 to life. The bassline is as filthy as House music can get. It's one of those tracks that leaves you dizzy with euphoria.
While most tracks on 'PARADIGM' allow you to reach a state of frenzy with heavy bass and ground thumping energy, the last track on the album is on the far opposite of the spectrum. The track, 'Sakura' by NUU$HI, is starkly distinct in terms of its treatment and deserves a definite spot on your Trap music and Future Bass playlists. An active member of ARANCK Collective, NUU$HI has a unique take on the bass dominated genre and this track is no different. On 'Sakura', he brings forth the impressive bass sounds with a unique influence of Japanese music elements that adds amazing depth to the track. All in all, the track is a hail-worthy fusion of modern and nostalgia. It's the perfect closure to a stunningly divergent and dimensional EP.
ARANCK Collective's EP 'PARADIGM' is an impressive work that shows deeper appreciation for the Bass music genres. The range of technical prowess that the EP provides is certainly a treat for Bass music enthusiasts. Each track invokes a sense of thrill. This EP offers an exhilarating experience to its listener and we are beyond ecstatic about the musical brilliance that ARNACK Collective will unleash upon us in the future.
Download 'ARANCK Collective – PARADIGM' for FREE HERE and stream it on YouTube below!
Connect With ARANCK Collective:
Join Us On:
---