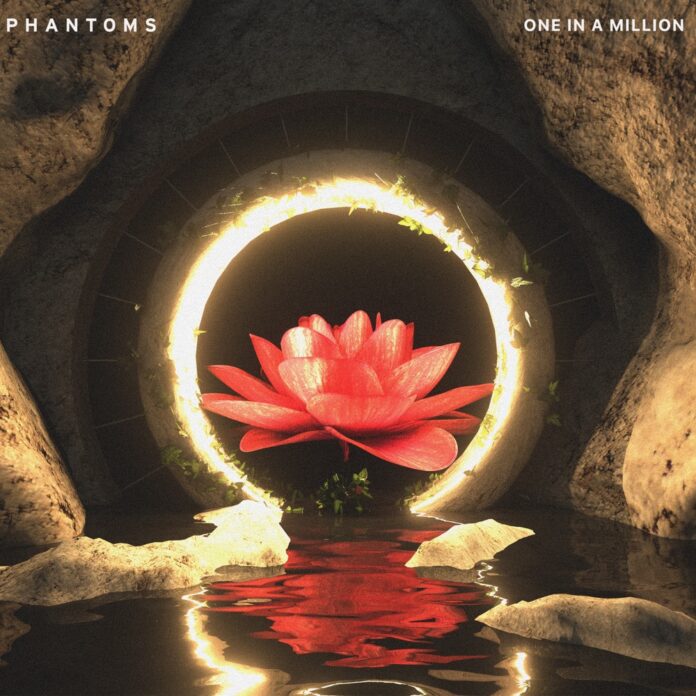 Phantoms' epic new release 'One in a million' is a track that evokes feelings of nostalgia for Aaliyah's original R&B mega-hit. Fused with hard-edged synths and pounding bass, the song is a complete package for deep house fans. Issued by Casablanca Records, the track is deep, but upbeat, and delivers a feel-good energy that is a sensational treat to the ears. The duo has outdone themselves on this release and it feels like they are at the top of their game right now. The guys keep the song intriguing until the very end by polishing it with an elegant finish. They also added swirls and swells to their composition which is what makes this mix extra groovy.
'One in a million' is a massive tune by Phantoms. They have successfully raised the bar with this top-shelf release. The song features a winning combination of mesmerizing melodic arrangements, Aaliyah's impassioned vocals, and incredible production that will surely lift your mood. Balanced with an abundant hard-hitting kick and bass combo under the intimate melody, it really is an ecstatic delight for deep house fans. The duo designed the tune with a frantic riff that powers the atmosphere while their clever production dominates throughout the main body of the track.
Upon listening to 'One in a Million,' it is clear that Phantoms has the knack of producing superlative and hypnotic opuses that offer enchanting vibes. The rise and fall of this fascinating track fits in all the right places, making it a scrumptious club and festival deep house cut. The track will win your heart with its charming and inviting rhythm that will lock you in its hypnotic chamber. The track oozes flamboyance with its bubbly and ingenious composition. Released via Casablanca Records, we are totally hooked on this melodic song and can only foresee amazing things in the duo's future.
Stream 'Phantoms – One in a Million' on YouTube below and grab your copy HERE!
More About Phantom:
Phantoms comprised of Los Angeles natives, Kyle Kaplan & Vinnie Pergola are a live electronic duo that does exactly that. Often tough to box in their style lends itself to many elements of electronic and pop music; while still managing to always incorporate distinct synths and drum samples that have become synonymous with their "genre" of alternative electronic. The band's eponymous debut record, Phantoms, was released in March 2017 on Casablanca/Republic Records. An 11 track album that includes lead single "Just A Feeling" fe.VERITE, which broke the record for #1 song on the BPM top 20 at Sirius XM (#1 eight weeks straight), peaked at #1 on Dance Radio and cracked the top 10 Billboard Dance/Mixshow Airplay charts.
Having toured with the likes of Chromeo and Odesza, a sold-out headline tour of their own and major appearances at the likes of Electric Forest, Firefly, Billboard Hot 100 Fest, Red Rocks, and more, the anticipation surrounding the release of their second album is building. Add their infectious personality and hilarious online persona into the mix and the recipe is complete for their sophomore effort to shine.
Follow Phantom:
Spotify
Soundcloud
YouTube
Facebook
Twitter
Instagram
Follow Us On: