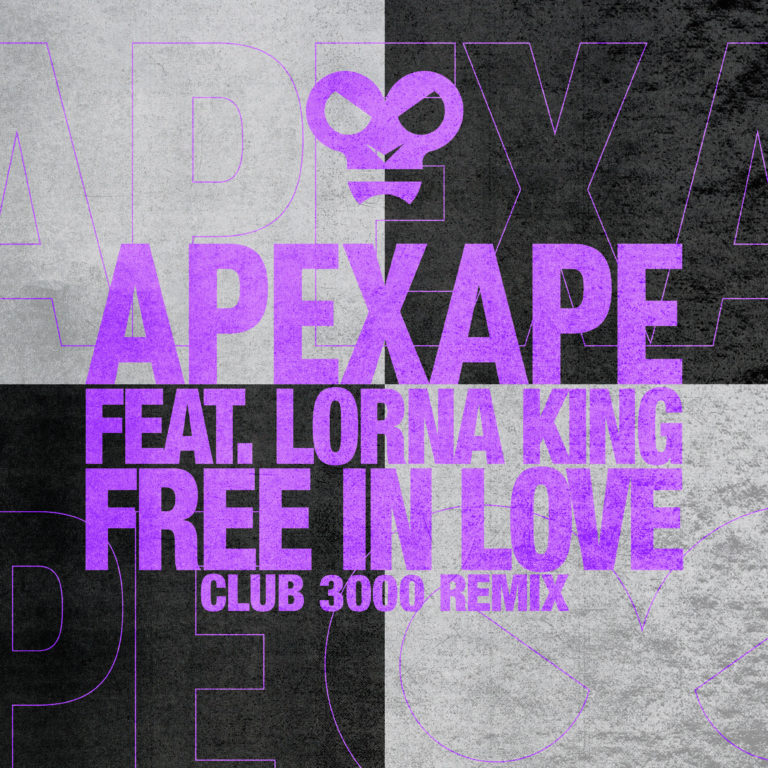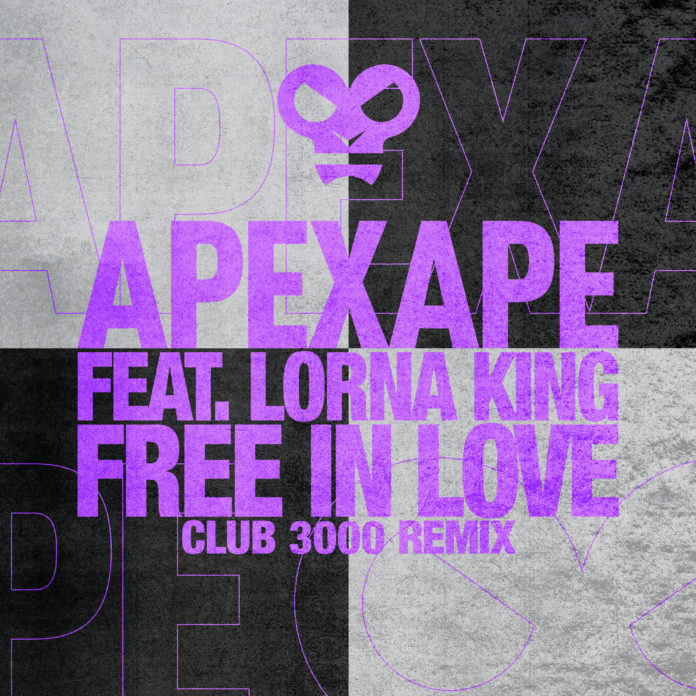 Composed of Dr Specs and Benny Kane, Apexape is slowly taking over the EDM scene. The duo has enjoyed a lot of success over the years and was also praised for their work by the likes of Skream, Annie Mac, DJ Target and Mistajam. The group kicked off 2020 by dropping the club mix of their percussion-driven hit 'Reload' which came out in February. Those who are fans of Apexape know just how hard-working they are, as they regularly release new music. In less than two months, they spawned another party song entitled 'Free In Love.' It features the soulful and catchy vocal of the extremely talented Lorna King. The duo has now bedewed their spell on the track and released a fresh new version, the Club 3000 mix.
Apexape gets even more authentic with their unique mingle of house and EDM on 'Free In love (Club 3000 Mix).' This mix is razor-sharp with a more aggressive edge. It feels more acidic but just as intoxicating as the original track. The beautiful vocal of Lorna King on the song is the cherry on top. It blends with the melodies perfectly, offering you a quick escape from this current lockdown predicament.
'Free In love (Club 3000 Mix)' offers infectious classic house music elements with a slab of raging electro house. The oscillating riffs increase the intensity as they whirr and circle with excitement. The amazing vocal resonates like a 90s dance/pop anthem. The percussion and vocal together are catchy and really soar with allure.The track has more than enough drive and power to keep you satisfied. It is undeviatingly up our EDM street, and if a staggered, magnetic drum pattern is your cup of tea, then you'll love this mix.
Stream 'Apexape – Free In Love (Club 3000 Mix)' below. You can also find all the streaming options HERE.
More About Apexape:
Apexape are on the rise, the production & performance combination of Benny Kane & Dr Specs mixing fast paced House & Bass has seen them devastating dancefloors worldwide heralding them high praise and respect for their action packed shows. Supporting performances have followed alongside the likes of Chase & Status, Eats Everything, Rudimental, Disclosure, James Zabiela, Sub Focus, & Jack Beats to name a few.
Kicking off 2015 they've continued radio support from the likes of Radio 1′s Annie Mac, Skream, B.Traits, Mistajam, Monki, Toddla T, DJ Target, & DJ EZ as well as hosting their own weekly show on Kiss FM every Thursday night. With EP releases reaching the No1 position on both Beatport & Juno Charts with the 'Got To Give EP' and the 'Sewer Skank EP', they continue to create the most dazzling and contemporary shows around making them one of the most exciting and unforgettable acts to see.
Follow Apexape:
Soundcloud
Facebook
Twitter
Website
Join Us On: