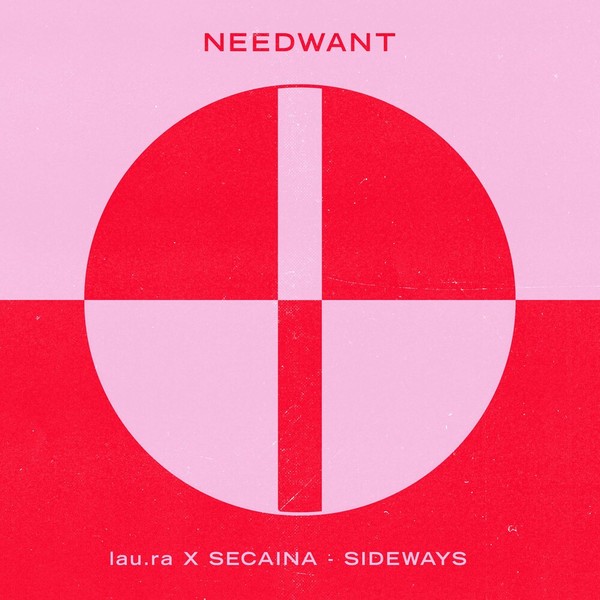 Lau.ra just released an insane collaboration with Secaina on Needwant entitled "Sideways", it is a groovy and yet heavy-hitting unique blend of Bass House and Indie Dance.
When we say "You've Never Heard Something Like Lau.ra "Sideways" Before!", this is not a click bait title (although it might look like it). The collaboration between these two bring something so innovative. Needwant must have been so ecstatic when they heard this demo. I can just imagine how fast they jumped on this release, I know we would have!
The vocal is so damn catchy and intoxicating, it brings a hint of Electro Pop and Hip Hop flavors to the track, making it super accessible and captivating. Add the relentless and snappy melody to the recipe and you have something that will be stuck in your head for days. However, this is just the beginning. Once you reach the 1:05 mark, the bass is so thick and intense, it has an insanely raw "in your face" feel! It will make nightclubs vibrate in a way that they have never experienced before. If you're listening to this with headphones, it might just make you fall off your chair, or blow up your ear-drum.
Lau.ra and Secaina really created something fresh and unique. We seriously hope to hear more collaboration between these two in the future! Make sure to add this one to your playlists!
Stream

"Lau.ra – Sideways"

on Spotify below and grab your copy on HERE!
More about Lau.ra:
lau.ra is the new project from producer, DJ and vocalist Laura Bettinson. Hailing from the Midlands but residing in London, you may know Bettinson as 1/3rd of Ultraísta with Radiohead producer Nigel Godrich.
Now Bettinson turns her attention to her own solo electronic music, dancing deeper into her role as producer and DJ with her first single released on 20/09/2019, on Mike Mago's BMKLTSCH RCRDS. 
Her debut release 'Sideways' on the London based label Needwant drops on 07/02/2020 featuring upcoming artist Secaina. Featuring a remix from the enigmatic Sworn Virgins on the B-side. Music video to follow.
More about Needwant:
Needwant is a record label founded in 2009 from London, United Kingdom. Their releases have been charted by Detroit Swindle, Terr, Luca Bacchetti, K-HAND, Oliver Koletzki, Matthias Tanzmann, YokoO, Sam Divine, Daniel Avery, Eric Duncan, Joyce Muniz, YokoO, Edu Imbernon, DJ T., Adana Twins, Jacques Renault, Sam Divine, Doc Martin, Archie Hamilton, Jacques Renault, Tale Of Us, Adana Twins, Alienata and thousands of others.
Follow Needwant:
Needwant.co.uk
Facebook.com/needwant
Twitter.com/needwant
Soundcloud.com/seanneedwant
Join us on:
Spotify
Soundcloud
Mixcloud
Youtube
Facebook
Twitter
Instagram